Five restaurants in Berlin you have to try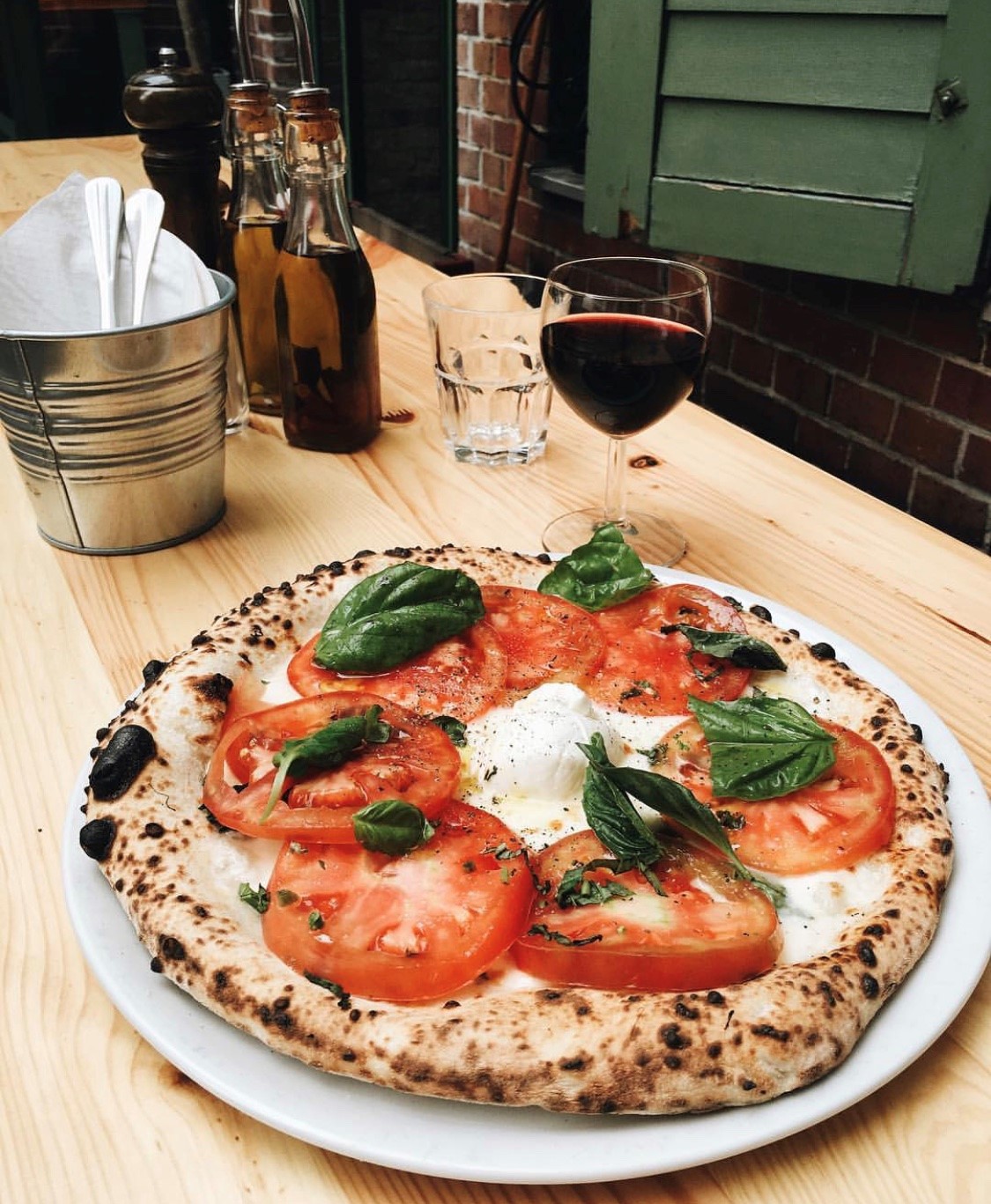 Our student reporter, Caroline Sølver, who lived in Berlin for three years before moving back to her hometown of Copenhagen to begin her studies at CBS, shares five tips for a day of eating in Berlin. The German metropolis offers delicious food (no schnitzel though, sorry!) and is budget-friendly. This is the perfect guide for your next trip to Berlin!
Summer holiday is coming… At least in a few weeks, when you're all done with studying or work, and are ready to go on vacation. Whether you are off to the Danish countryside, a festival, a beach, or a capital city in Europe, enjoy!
But if you are off to Berlin, this guide will come in real handy for you. If Berlin is not in your travel pipeline as of yet, do yourself a favor and read this guide anyway and save it for the next time you might head to the world's best city.
Here are five best restaurants in Berlin you have to try for a full day of eating:
The best breakfast at Haferkater
Start your day off right with good coffee and oatmeal, which by the way is a classic breakfast meal that Danish moms serve their kids to promote health. However, the oatmeal at Haferkater might not be as healthy as the way mom used to make it. It is made with milk and topped with your favorite toppings. From berries to bananas, caramel sauce, and dark chocolate, the hearty oatmeal dishes taste delicious. Haferkater has recently gained quite a lot of acclaim and started expanding. I would recommend that you visit their first café in Friedrichshain, which is definitely the most original and 'hygge' one of the bunch. Also, their coffee is great, so you can get your morning coffee fix here as well.
Boxhagener Str. 76-78, 10245 Berlin, Germany
The best brunch at Roamers
This place is a Pinterest board dream come true. The cafe has a rustic, woody atmosphere with plants everywhere. The food is served to look just as rustic and beautiful as the interior of Roamers. Try their brunch platter with eggs and avocado or indulge in their French toast or the sourdough with goat cheese, fresh figs, and walnuts. The place is more than popular and reservations aren't a thing, so, prepare yourself for a small wait. It is definitely worth it though!
Pannierstraße 64, 12043 Berlin, Germany
The best coffee and cake at Cozys
After a long day of exploring, it is definitely time to kick back and enjoy some coffee and cake. And there's no better place for that than Cozys. Not only does Cozys have the best, quiet, chill view over the little local park Boxhagener Platz in Friedrichshain, they also serve some of the best coffee and cakes in the city. Go for the cappuccino and the monster brownie. You won't regret it! If you are feeling slightly hungrier, opt-in for their croissant with ham and cheese. It will truly be a croissant to remember!
Gabriel-Max-Straße 15A, 10245 Berlin, Germany
The best lunch at Zola
Pizza is always a good idea. Especially if you dig into it at Zola. Zola has the perfect location, a Neapolitan pizza restaurant in a classic, Berlin courtyard located in Kreuzkölln (Berlin slang for the hip area between Kreuzberg and Neukölln right on the canals). Aside from the perfect location, their pizzas are perfect too. The menu is small and you have about six different options for pizzas, but all of them are delish.
Paul-Lincke-Ufer 39-40, 10999 Berlin, Germany
The best dinner at King King
Dinner time! And what a lovely city Berlin is to go out to eat in. 1) Because there is an endless amount of options, as people come from all over the world and open restaurants in Berlin. 2) Because it is so cheap, especially when you compare it to Copenhagen.
This is the deal for King King, an Asian restaurant in the neighborhood called Mitte. At King King, you can have almost all of your Asian food cravings covered. Whether you like sushi, rice dishes, sashimi, or spring rolls, they got you covered. On the other hand, it can be tricky to choose. Here are my go-to dishes at King King; start off with the tapas mix, which features all of King King's appetizers. Then, go to the King King rolls, and depending on how many people you are, choose one roll per person to share. Some good ones are the crunchy King King, Crispy Tiger, and the Tuna.
Rosa-Luxemburg-Straße 17, 10178 Berlin, Germany
There you have it. Five restaurants in Berlin you must try! If not this summer, definitely the next time you are going to Berlin.