Do you speak tech?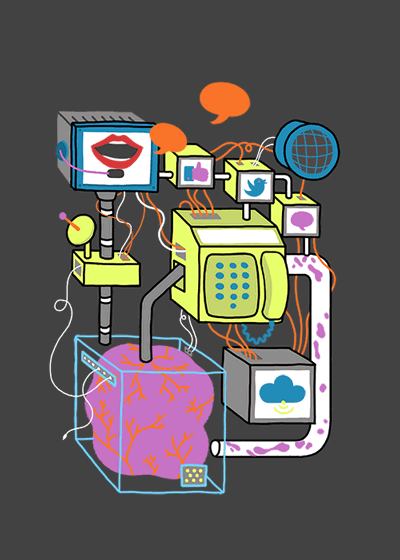 In the near future, CBS is obliged to teach their students digital competencies, so they can get on in the digital world. A way to do that is through tech-enhanced learning, which CBS already has a lot of experience with, points out the Vice Dean at CBS, who is excited about future collaboration with other Danish universities on this.
"I have a degree in computer science, and obviously the programming language we learned back then is somewhat outdated. But because I know the basics, it gives me a better chance of learning something new regarding programming in the future," says Annemette Kjærgaard, Vice Dean at CBS.
Annemette Kjærgaard talks about the value of learning digital competencies even though new technologies come and go at rapid pace today. She uses her experience from computer science as an example of why CBS must teach fundamental digital competencies, so students can navigate a job market that is influenced and rapidly changed by digital technologies.
Tommy Ahlers, the Minister for Higher Education and Science, recently launched a call to action asking all universities to share their best practices when it comes to teaching students digital competencies and how they make use of technology in teaching.
A call to action, which Annemette Kjærgaard is very excited about:
"There has been a tendency to sort of keep yourself to yourself when it comes to sharing knowledge about teaching and learning, and that's silly. So, I really appreciate Tommy Ahlers' call to action, so we can map the landscape, see what the others are doing, and start talking," she says.
Annemette Kjærgaard hopes in particular that the other universities can provide inspiration about what they're doing when it comes to teaching digital competencies.
"CBS has worked strategically with blended learning and technology-enhanced learning for a number of years, but we have had less focus on how to teach digital competencies. But, hopefully, we can get inspiration from the other institutions," she says.
Asking the right questions
According to Tommy Ahlers, Denmark will need "people to add value through broad competencies such as creativity, problem solving and critical thinking coupled with an understanding of new technologies that are relevant to their profession."
Specifically, he mentions that students will have to be somewhat familiar with technologies such as big data, machine learning and artificial intelligence when they enter the job market, as they have shown to create huge changes already.
We are not using technology for the sake of technology. Sometimes it's better to leave out technology completely

Annemette Kjærgaard
Annemette Kjærgaard explains that a new project has been launched in order to find out what fundamental digital competencies graduates from CBS should have. She provides a few examples of competencies that could be relevant:
"One competence could be the ability to view data critically, but also ethically. What can the data tell us? How can we use that knowledge correctly?" she says.
She explains that the field of accounting is prone to change, as algorithms will make it easier for accountants to see a pattern in the numbers. But to develop the right algorithms, new accountants will need an understanding of how algorithms work, she explains:
"If you don't have a basic understanding of how the technology behind developing algorithms works, then it gets really difficult to ask the right questions and know what you want the algorithm to do," she says.
Have you heard about Team Studio?
Another aspect of Tommy Ahlers' call to action is that the universities share their experiences of using technology in teaching. And it's here that CBS has expertise, according to Annemette Kjærgaard. She mentions one example she will take with her to the minister later this autumn: The Team Studio.
In January this year, Porcelænshaven 16B got a new kind of classroom. It can house 108 students divided into 18 groups, and each group has a flat screen and a whiteboard at their disposal. Furthermore, the room is equipped with probably the largest TV screen at CBS flanked by four smaller screens, making presentations super smooth and makes it possible to host video conferences with students, teachers and case companies outside of CBS.
It might not sound that extraordinary, but in a university context where most teaching is done in crowded auditoriums with limited opportunities for groupwork, it is actually quite amazing, says Bo Christensen, Academic Director of the Team Studio and professor mso at the Department of Marketing at CBS.
"A lot of the classrooms and auditoriums at CBS don't support groupwork very well. Often a teacher will have to ask the students to leave the auditorium to find places to do groupwork on campus. First of all, as a teacher you don't always know where the students are and precious time is spent on finding a place to sit," he says and adds:
"Having a room that can seamlessly facilitate team-based teaching is more favorable, as research shows that the students learn much more from that kind of engaged and active teaching."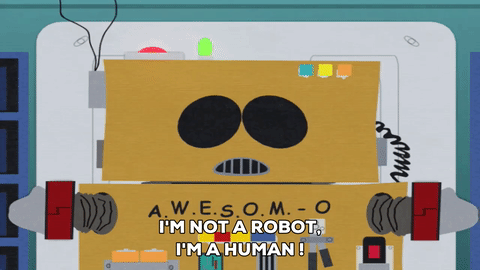 Bo Christensen uses the Team Studio regularly himself. For example, he used it for a student pitching exercise. The students were divided into groups where they worked on developing a research question, and then presented it to each other.
"If I had to do this in a normal auditorium, we would often spend a lot of time shifting between the students' computers to find their PowerPoint presentations and so on. In Team Studio, all the computers are interconnected, which makes it super easy to shift from one presentation to another, and then they don't have to leave the classroom for groupwork," he says.
Bo Christensen adds that another great feature about Team Studio is that it can be booked for half days and full days, making it easier to conduct workshops and exercises that run for longer than the usual two-three hour lecture.
We are not going to embrace every new technology that could be the slightest bit of interest to us

Annemette Kjærgaard
This could for example be if the students are to solve a company case, design a new complex solution, or engage in a teaching simulation.
CBS is currently working on another studio with the aim of making it ideal for performance. It's not concrete yet, but Annemette Kjærgaard mentions that Virtual Reality could be one of the features. The new studio is expected to open at the beginning of next year.
Tech or no tech
Annemette Kjærgaard also talks about the opportunity to use IBM's cognitive computing platform called Watson. Watson is designed to spot patterns in for example pictures. Patterns that would take humans hours to detect.
The platform can support students in experimenting with new technology to better understand what Artificial Intelligence and machine learning is all about.
"This is another way of using technology in teaching, and this gives the students an idea of how they may work in the future. Maybe they don't have to look at the figures themselves to spot the patterns, but have an algorithm doing the job for them," she says.
Even though Annemette Kjærgaard is excited about new technologies, she is also somewhat reserved.
"We are not going to embrace every new technology that could be the slightest bit of interest to us. We have to look at it critically and see if it makes sense for us to use it. We are not using technology for the sake of technology. Sometimes it's better to leave out technology completely," she says.