CBS Fintech sheds light on a goldmine industry and cures a missing focus at CBS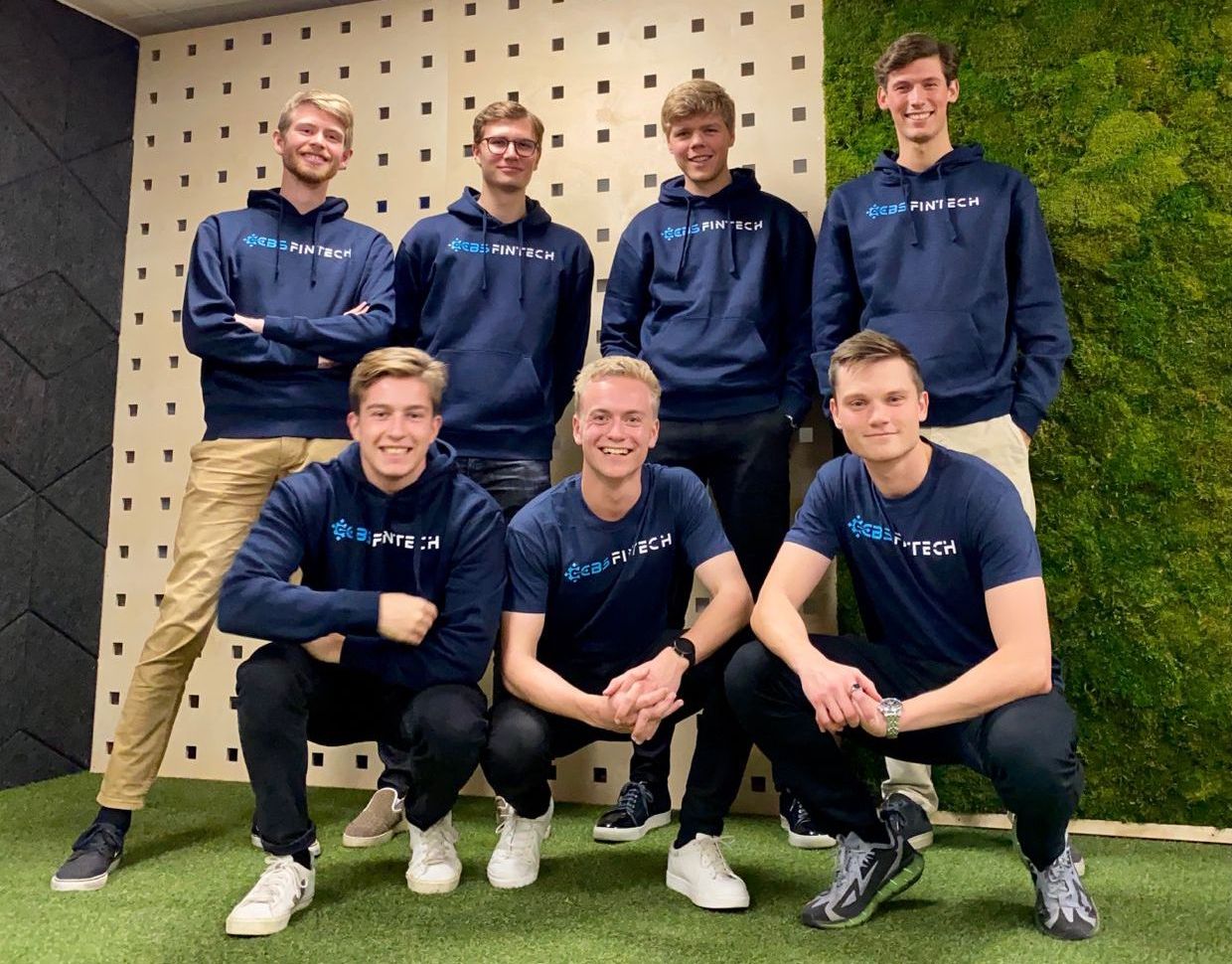 Niels Kristian Damsgaard and his fellow students were missing a larger focus on fintech at CBS. Instead of complaining, they took matters into their own hands and established CBS Fintech – a student organization with the mission to share its interest in the successful industry of financial technology – while also enlightening other students. 
"To me, it's important to understand how the world works – especially the financial world! And when doing that, it's hard to avoid the impact of technology," says CBS student Niels Kristian Damsgaard.
A year ago, he joined forces with three fellow students and established CBS Fintech – a student organization that aims to expand students' understanding of financial technology by holding networking sessions, events and workshops to reveal how it is used to improve the financial sector.
The idea of CBS Fintech was born when Niels Kristian Damsgaard returned home from working at a fintech company in Luxembourg and began studying at CBS.
"During my stay, I learned about fintech, and the sector's considerable influence. And since Denmark in particular has shown itself able to deliver successfully within this field, I was surprised to find that there was almost no focus on fintech at CBS," he says and goes on:
"I was eager to learn more, and at the same time, I wanted to enable other students to gain clearer insight into the sector. Therefore, CBS Fintech is one result of our combined ambition to become wiser about the flourishing financial technology industry and to increase awareness of fintech companies and their operations," he says.
The question still remains, though. What exactly is fintech?
Financial technology
Niels Kristian Damsgaard underlines that he's not a profound expert when it comes to fintech. However, he tries to give his own definition of what it entails.
Generally, he explains, fintech combines finance and technology. In practice, this means that technologies are used to rethink and develop financial services within different financial areas such as digital banking, the insurance and pension industries, data analysis and the like.
"But one interesting symptomatic characteristic of the fintech sector itself is that it consists of small startups that grow very quickly into large success stories that challenge established market players," Niels Kristian Damsgaard says, and mentions MobilePay as an example – a payment app that started from scratch in 2013 but today has more than 4.2 million users and over 150,000 companies and webshops in Denmark.
Nordic API Gateway and Saxo Bank can also be added to the list of successful Danish fintech companies, he explains, along with Banking Circle, where he once worked himself.
However, if some of these companies do not ring a bell offhand, that is not unusual. According to Niels Kristian Damsgaard, it is not the fintech sector that takes steals media headlines. Quite the contrary.
And that's a tendency CBS Fintech aims to change through its activities and events.
Growing interest in a growing industry
Despite COVID-19 restrictions and the fact that CBS Fintech is relatively new, the organization has already held several events.
Students have been visiting its collaborator Copenhagen Fintech, while representatives from the abovementioned MobilePay and the Danish fintech banking company Lunar have made presentations. But there have also been visits by familiar faces from abroad.
"We had a very inspiring presentation from a CBS alumnus, Philip Sørensen, who talked about taking the plunge and moving to Silicon Valley to work in a fintech company," Niels Kristian Damsgaard says and continues:
"We want to stimulate students' interest in fintech because it's a growing industry, and I think the need for bright young minds in this field will become even more evident over time."
Therefore, the chairman explains, CBS Fintech is aiming to arrange monthly talks in the spring semester with different relevant fintech companies.
"Right now, we're looking at creating events with companies from the insurance industry, businesses based on blockchain technologies and cryptocurrencies, and others," he says and goes on:
"Hopefully, this will contribute to a deeper and wider-ranging understanding of how different fintech companies work, what challenges they face and how they use technology as a means of improving their specific corners of the financial sector. Thereby, the students might be inspired to become a part of or start up a fintech company of their own."
But gaining insight about a thriving business area from the industry itself is not all the student organization offers.
Membership advantages and the Mecca of Fintech
According to Niels Kristian Damsgaard, there are several advantages to gain by teaming up with CBS Fintech. First of all, the students can meet fellow students from other study programs and share their common interest in fintech.
Second, the students can meet or even network with specific companies, which might result in future jobs or collaborations.
And finally, he explains, even students who dream about working in traditional areas of the financial sector will be able to benefit from the events offered by CBS Fintech.
"No matter where you want to work within the financial sector, I believe it's crucial to have some sort of insight into fintech, because it's an arena where established players compete with new technology-based companies," he says.
Interest from CBS students is growing, and CBS Fintech currently has 11 members who arrange events, prepare the forthcoming website and write posts on the organization's social media profiles, but the ambition is to make room for more members in the near future.
"When the new website goes live this semester, we want to expand and welcome more student members from CBS," Niels Kristian Damsgaard says and continues:
"And as time goes by, it would great to reach out to other universities such as the IT University of Copenhagen, Technical University of Denmark and University of Copenhagen, because of the growing demand for AI and computer scientists as well as software engineers among fintech companies."
Despite his major interest in fintech, the chairman is not sure whether he wants to start his own fintech adventure.
"One day, I would love to go to the Mecca of fintech, Silicon Valley, and maybe help develop a startup there. I'm not sure if I'll start my own business. That depends on whether I come up with a perfect idea. I guess we'll have to see what happens," he says.