CBS wants to attract more diverse students – not only young applicants from Northern Zealand and Copenhagen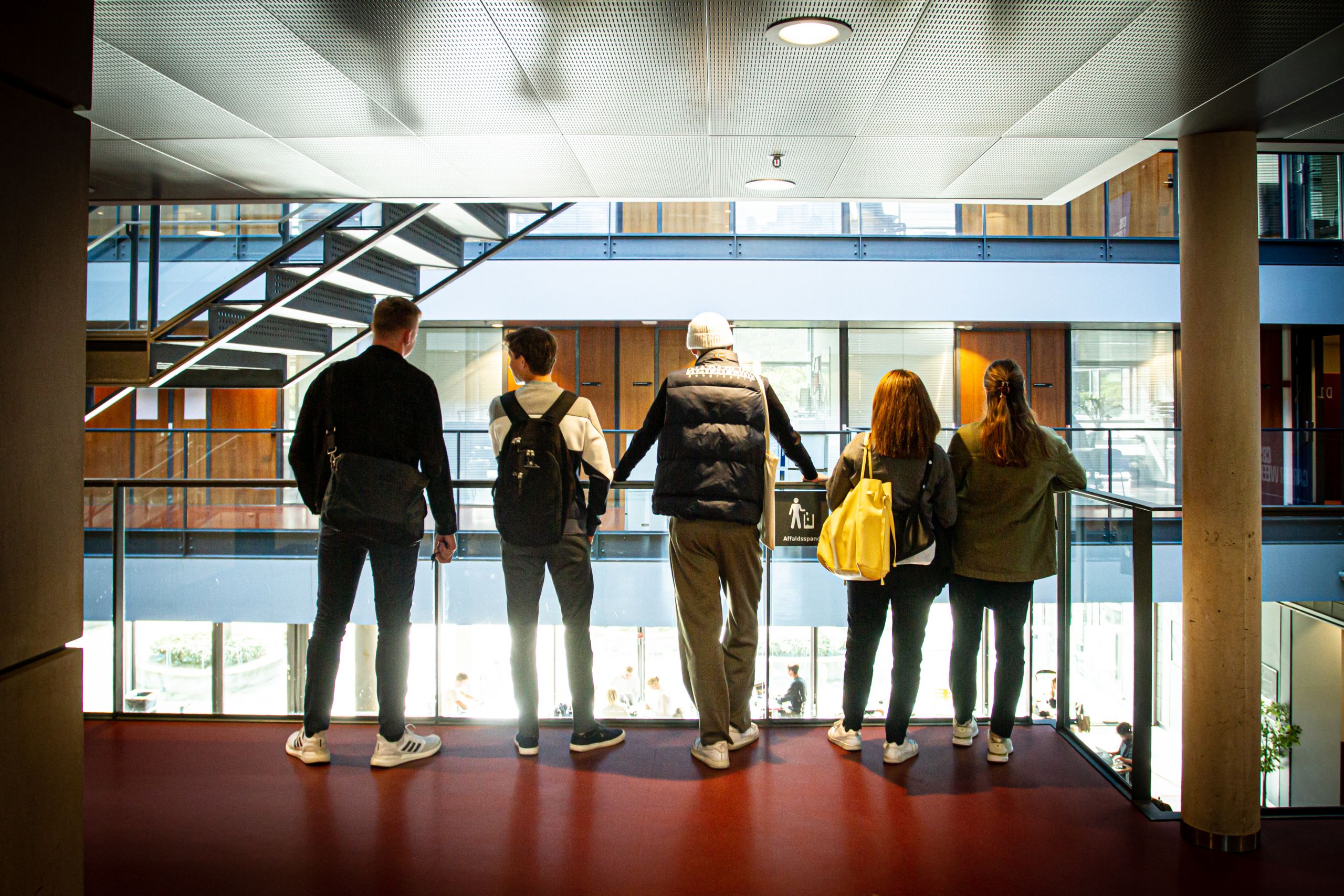 In line with CBS' new strategy and calls from the EU Commission, CBS will soon have a Gender Equality Plan. CBS' Equal Opportunities Officer explains the preliminary work on the plan and how it can help meet business sector needs for a more diverse range of graduates.
Starting from 2022, CBS will monitor and report annually on various indicators, objectives and targets concerning gender equality, diversity and inclusion. This will occur in accordance with CBS' new Gender Equality Plan (GEP), which is in the works, and is expected to be finalized and accepted by CBS' Board of Directors during the autumn.
Alex Klinge, CBS' Equal Opportunities Officer, is part of the working group behind the plan and describes that the Gender Equality Plan is special because it takes a holistic view of the entire organization.
"When we talk about employees, we mean not only VIP faculty, but also TAP staff, and that's an important development. And we also need to consider the students. Who do we enroll, where are they from, how and what do we teach and so on? A holistic approach across the organization is needed if we want to succeed in changing the gender-biased culture that still lingers in some parts of the organization," he says.
More and more businesses are looking at us and asking for graduates who are diverse

Alex Klinge
The new Gender Equality Plan is not only initiated by CBS, as the EU is also pushing for a plan.
More specifically, the EU Horizon program – through which the EU allocates millions of euros to research every year – requires that universities must have a publicly available gender equality plan in order to be eligible for research grants from 2022.
Although the gender equality plan will contain actions to be implemented at different levels of the organization, Alex Klinge expects the biggest impact to come through the students and education. Not only at CBS, but in society at large.
"If we can become better at attracting a more diverse group of students, we will hopefully be able to hire them later on as PhD Fellows, and if they stay in the organization, we will have a broader spectrum of teachers who will also appeal to the students," he says.
Therefore, it is important that the intake of students is based not only on grade-point averages, but also takes into account where the students are from geographically as well as their backgrounds.
"We have programs dominated by students from the Greater Copenhagen area and Northern Zealand, and that creates a certain culture, which may not be attractive to other types of students. So we need to figure out how to make room for them," he says and continues:
"We cannot keep educating the children of the rich."
Also, the business sector that hire CBS students is increasingly looking to CBS to see what kind of students are graduating.
"CBS is not the only one struggling to improve its gender balance. The business sector is facing the same struggle. They ask us what they can do, and obviously, they are looking at what kind of students are graduating, and what we are doing to ensure diversity. And more and more businesses are looking at us and asking for graduates who are diverse," he says.
Is it ambitious enough?
Work on the Gender Equality Plan started in November 2020, when the Gender Balance Taskforce, with representatives across the CBS organization, was established. Since then, the taskforce has drafted the plan and a catalogue of 14 recommended actions divided among VIP, TAP and students. The first draft of the CBS' Gender Equality Plan, along with the catalogue, has been presented to the CBS Board.
The minutes of the board meeting on April 12 say:
"It was highlighted that the initiatives are good, but it was questioned whether the catalogue is ambitious enough since CBS has had initiatives within the area for some 10 years. The Board encouraged that ambitious and realistic development targets should be set."
Alex Klinge emphasizes that, in his opinion, the Gender Equality Plan is ambitious in the sense that it focuses on all parts of the organization rather than on individual groups of employees or students. But targets are required.
"It is inevitable that we must set ambitious targets that we can pursue. Those are among the EU requirements. We need indicators we can measure and we must find them together. The targets are not to be raised fingers, but rather something we can use to demonstrate positive progress," says Alex Klinge.
The winds of change
Since 2012, CBS has initiated work on diversity, inclusion, gender balance and equal opportunities, and improving diversity and inclusion have "clearly become a core task at CBS", says Alex Klinge.
So why is it so hard to make the changes necessary to, for example, close the enormous gender gap between female and male professors? Or encourage diverse spectrums of students to enroll on all programs?
"I wonder about that a lot. What are the causes and what are the consequences? The standard answer probably reflects the traditionally extremely gender-biased culture. But I can see the changes happening," he says and continues:
"When I'm visiting high schools today, I see a diversity in how young people express themselves and their gender. It's wonderful to see but, as an institution, we must also be able to include them, and that's tough if we stand our ground with a more binary approach. Then we will reproduce ourselves and miss out on talent, because we are only looking for people who look like we do. So this has a lot to do with our image, brand and identity, and we need to work on that. And that's tricky."
The first draft is expected to be finalized before the summer break and input will be invited from key CBS stakeholders. This input will be taken into account and the plan adjusted accordingly to formulate organizational ambitions and invite local solutions, explains Alex Klinge.
Looking ahead a few years, he hopes for several improvements.
"I hope we will have a less gendered culture, work and study environments at CBS. Gender is amazing, but it should never determine who has the opportunity to do what and where. And then I hope to see more inclusive learning and working environments. If we can achieve that in five years, I believe the goal will achieve itself," he says and continues:
"The diversity of CBS will contribute to a broader range of societal relevance in both research and graduates. And that will translate into greater transformational impact to society."