CBS teachers challenge old-school economics: "It has lost its relevance"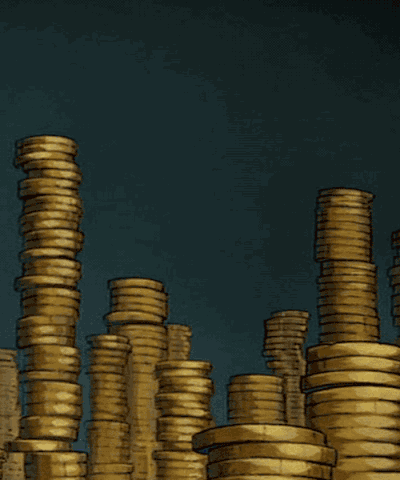 Mainstream economics is out of touch with the real world, argue two CBS teachers. They have made a more pluralistic course in macroeconomics to give students a better understanding of the different approaches to economics and therefore the world. Four students give their feedback on the course.
In a classroom at Porcelænshaven, Associate Professor Ole Bjerg and Teaching Assistant Rasmus Hougaard Nielsen are finishing up a session in macroeconomics. And it differs from other classes in macroeconomics at CBS.
The two teachers, who teach students in the BSc in Business Administration and Philosophy at CBS, have developed a course in heterodox macroeconomics, as they didn't find conventional macroeconomics relevant to what was actually happening in society and the world.
We educate them to navigate the real world of macroeconomics

Ole Bjerg
"When you look at mainstream models and theories within economics, it's obvious that they don't fit with the real world today. They can't explain what's going on. So what we want to do with this course is to give students the tools to understand macroeconomics, and to decipher what's happening around them using various models," says Ole Bjerg.
Rasmus Hougaard Nielsen adds:
"The main problem with Neo-classical economics is the lacking ability to deal with present and relevant problems. So instead of teaching the traditional textbooks we've replaced mainstream theories with teaching rooted in empirical problems, such as the permanent debt-crisis, central banks losing control over monetary policy, growing international imbalance and so on. Issues that Neo-classical economics neither have the ability to explain, nor the ability to solve," he says.
In the development of the course, the two teachers found inspiration in the debate raised by the international organization Rethinking Economics. The same organization that just opened a branch in Denmark, through which Danish business students – including some from CBS – criticized the content of the studies in economics as being one-sided and not showing students alternative approaches.
Rethinking Economics wants to inspire, for example, teachers to have a more pluralistic approach to economics. And four years ago, Ole Bjerg and Rasmus Hougaard Nielsen decided to develop  the course and incorporate some of the viewpoints presented by Rethinking Economics.
"Some might say that teaching multiple theories isn't so clear cut, but we think that doing it this way gives a better understanding of what's actually going on," says Ole Bjerg.
You have to learn A, before you can learn B. Right?
In a previous article published on WIRE: 'Critics: CBS' studies in economics only propose one truth', two teachers argue that the students have to learn the basics, and get into the mindset of an economist, before it makes sense to explore other branches of economics.
Rasmus Hougaard Nielsen and Ole Bjerg do not buy into that argument.
"We teach the students about macroeconomic aggregates such as GDP (gross domestic product edt.) and unemployment rates, but as we find the Neo-classical explanation of the dynamics of these aggregates simply wrong, it would be nonsense just only teaching that perspective. You don't teach students that the Earth is flat, and then that it is in fact round later on," says Rasmus Hougaard Nielsen.
Ole Bjerg gives another example of what happens if students aren't told at the very beginning of their studies that other viewpoints and approaches exist.
"When students complain that they want something else in their curriculum, the teachers say that they have to wait until their master's degree. But what happens is that the students get caught up in the old theories and models, and when they reach the master's level, they've forgotten all about what they wanted to know more about," says Ole Bjerg.
Ole Bjerg explains that some teachers within the field of economics have a very narrow view of economics, as they argue that it's a special field of knowledge that's hard particularly to comprehend and understand. But as a philosopher he has a counterargument.
"Think about it. Philosophy is about human life. Is human life easier to understand than economics? I think not, so I truly disagree with that criticism," he says.
Mix theory with reality
Rasmus Hougaard Nielsen and Ole Bjerg admit that it hasn't been easy to find good textbooks or material for the course. But they encourage other teachers to adopt new approaches.
"Stop using traditional textbooks such as Mankiw or Samuelson. It's like a crutch; it's too easy. Neo-classical economics is pure theory. We use our curiosity and what happens in society and the world as the starting point for what we want to teach," says Rasmus Hougaard Nielsen.
Ole Bjerg understands that it can seem overwhelming to suddenly change the content of a course, which has worked for many, many years. But everything doesn't have to go.
"If you've been taught one approach, it can be thought-provoking to mess around with your basic assumptions. But you can do it step by step by incorporating other theories or empirical cases that have current relevance," he says.
Overall, the goal of Ole Bjerg and Rasmus Hougaard Nielsen is to give students an understanding of macroeconomics more so than to educate them in running certain economic equilibrium models.
"It's basically a question of what we're educating the students for. We're not educating them so they can run standard models at the Treasury or the Central Bank. We educate them to navigate the real world of macroeconomics just as they will have to do when they go and work in the world of business," says Ole Bjerg.