CBS' sustainability strategy is here – now it needs initiatives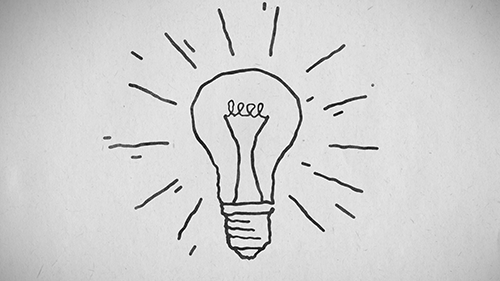 The framework has been laid out for CBS' sustainability strategy, with the first initiatives covering the social, economic and environmental aspects of sustainability starting up in spring. "Becoming sustainable is a common effort," says the project manager.
The senior management of CBS has given the framework for a sustainability strategy the thumbs up. From now on, students and staff are encouraged to come up with initiatives to support the strategy.
The strategy focuses on two areas: Human Well-Being and Sustainable Behavior, which for example, can include improving the indoor climate and introducing initiatives to encourage the inhabitants of CBS' campuses to act more sustainably.
"Becoming sustainable is a common effort in which all students and staff have to help each other and thereby support the UN's Sustainable Development Goals. By including everyone, we'll make sure that everyone has ownership of the strategy," says Tore Klitgaard, Project Manager of Green Network – which developed the strategy –, and Architect at Estate Management at CBS.
The first initiatives are expected to kick off during spring of next year. But first it's important to define the baseline for the initiatives. For example, it is useful to know what the students think about the classrooms, before improvement goals are set.
"During spring, we will set goals for 2025 and define the initiatives that make sense to run and will offer the most value to CBS. At this point, we don't know what solutions will be the best, which is why we need to test them. In that way, the strategy is dynamic, as new initiatives can be launched and old ones adjusted as we gain more knowledge," he says.
The social aspect and general well-being are just as important if we want to have a sustainable university

Tore Klitgaard
The ideas for projects, initiatives and emissions goals will be featured in a catalogue, which Tore Klitgaard will present to senior management for approval this autumn.
When asked who would be responsible at CBS should the future goals not be met, Tore Klitgaard replies: "It doesn't make sense to ask who's responsible for meeting the goals. Everyone contributes to them."
Three aspects of sustainability
Beside the two areas of focus, the new strategy draws inspiration from the Rio Declaration for Environment and Development. Here, the term sustainability is divided into three themes – social, environmental and economic – that are used to guide the efforts of the strategy.
Tore Klitgaard explains that a way to improve the well-being of students and staff is to focus on the social aspects of sustainability.
"When we are thriving, we are more efficient in what we do. Whether it's working or studying. And it would be such a shame if we weren't because of the building environment. So if there is a problem with the indoor climate then I can do something about it," he says and continues:
"CO2 is gaining a lot of attention when we talk about sustainability, and it is indeed a big problem that we also need to address. But the social aspect and general well-being are just as important if we want to have a sustainable university," says Tore Klitgaard.
The economic and environmental efforts of the strategy focus on investment in projects that provide maintenance savings, which pay for themselves during the lifecycle of the given product, and on minimizing consumption, reducing greenhouse gas emissions and recycling and reusing more.
"When it comes to bringing down CBS' CO2 emission, we should focus on reducing travel, as it makes up 70 percent of CBS' total CO2 emission. For the rest, we can do a lot to improve the buildings and make their use a lot more sustainable," he says.
UN's Sustainable Development Goals as the framework
In April, CBS WIRE wrote that the senior management at CBS had given the green light to draft a sustainability strategy. Back then, Louise Kofod Thomsen, Project Manager for Velux Endowed Chair in Corporate Sustainability at CBS, asked that the UN's 17 Sustainable Development Goals (SDGs) were incorporated into the strategy or at least used as a framework for the strategy.
And they are now.
Tore Klitgaard prints out a sheet with all of the SDGs listed and explains that they have chosen the ones, nine out of 17, that make sense to CBS.
"We have a task force at CBS who are looking at how CBS can incorporate the SDGs. And we have used them as a starting point for the strategy together with the Rio Declaration on Environment and Development," he says.
Sustainable thinking
Even though there are no initiatives to support the strategy yet, some experiments and projects have already been set in motion, explains Tore Klitgaard.
For example, a student task force is currently looking into how students can evaluate and rate the classrooms and physical areas. As it stands now, students are not asked this, which makes it difficult to get a clear idea of what needs improvement. And then Tore Klitgaard is running his own experiment.
"I want to see what it will take for people to sort out their waste in the different departments, so I'm about to buy five small containers, so my colleagues and I can sort the waste into six different categories," he says and explains that the categories will be: general waste, which is already there, metal, glass, soft plastic, hard plastic and small electronics.
"I will be in charge of getting rid of the trash to start with, which I will sort out in the basement. But hopefully, in time, it will be done everywhere at CBS."
However, Tore Klitgaard hopes that the initiatives and the strategy are not just going to be projects with an end date, but more likely a way of doing things in the future.
"Sustainable thinking has to be incorporated in the way we do things in general. That we act sustainably rather than having standalone sustainable initiatives here and there," he says.