CBS Students: "The implementation of the new strategy takes us in the direction we have wanted for a long time"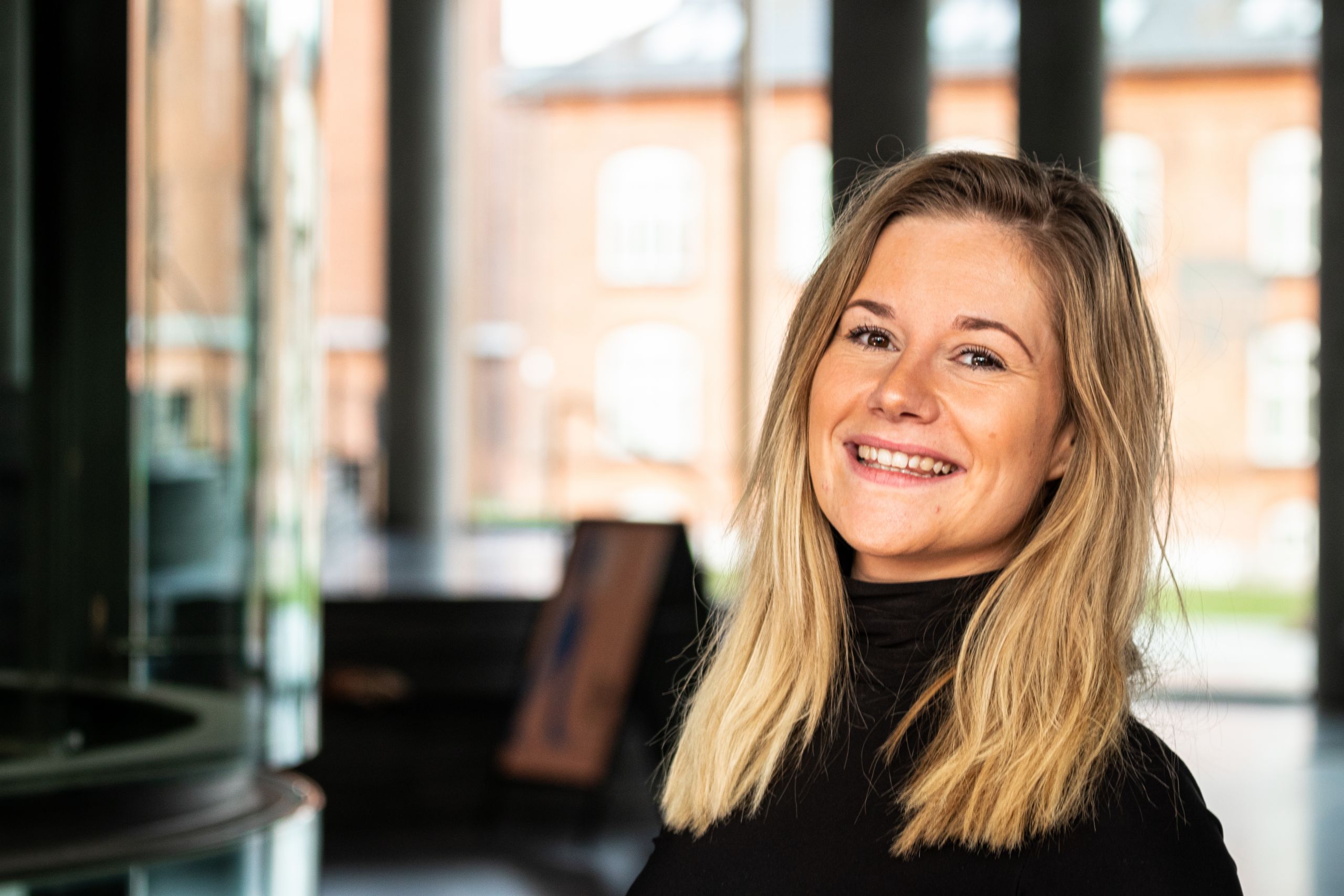 The focus on whole students is an "essential" feature of the new strategy, according to the President of CBS Students, Sarah Diemar. She hopes the strategy will be a steppingstone to giving CBS graduates the profile they need to transform both society and the stereotypical image of CBS graduates.
Sarah Diemar, the President of CBS Students, is satisfied with the new strategy. Because, although it closely resembles previous strategies, this one stands out by adopting a different view of students, she explains
"This strategy has a clearly holistic focus on students and aims to create a sustainable and healthy environment where individual students can develop, all with the goal of producing transformative and mentally prepared students. And that's essential," she says and continues:
"And that's a direction we have wanted to take for a long time."
Although concrete initiatives and projects have yet to be formulated, the strategy already contains the so-called Nordic Nines – a set of nine capabilities that CBS wishes all CBS students to have upon graduation. Capabilities such as 'recognizing humanity's challenges and having the entrepreneurial knowledge to help solve them' and 'growing by relearning and by teaching others to do the same'. (See all nine capabilities in the fact box)
"This is some of the most important work that has been conducted at CBS for a long while. A clear objective for what we want for our students, and that's far more important than the strategy itself," says Sarah Diemar and adds:
"We are the core of the university, so if we know where we want the students to go, it's much easier to create an environment and teaching that match that. It will be a long time before it's fully implemented, but just knowing what the profile is makes so much sense."
Changing a culture
For CBS Students, the strategy continues the work already initiated to change cultures at CBS and among students.
For example, CBS and CBS Students are working to change the unhealthy performance culture that makes students too focused on getting good grades. With this in mind, the study board for the BSc in Business Administration and Psychology (HA Psyk.) has successfully introduced a grade-free first year that lowers students' stress levels.
"We want to take CBS in a direction that's healthier for its students, and that includes changing the story we tell about ourselves and stereotypical CBS students and graduates. There's nothing wrong with wanting to perform well. We just need to make sure it's done in a healthy and contributing way," says Sarah Diemar.
"If we keep telling the same story about ourselves, we become that story. We become the story of students with sharp elbows, and that's not necessarily who we are and definitely not what the business sector is looking for, according to employers and alumni."
For Sarah Diemar, it is vital that students are cooperative when they leave CBS – for many reasons.
"We need graduates who can cooperate with many different people, and who have their sights on society at large, rather than simply profit. It's important for the sustainable development of our society that we educate people to embrace this core value," she says.
As the strategy will terminate in 2025, Sarah Diemar knows she will not have long to make the changes she wants to see. But she has high hopes.
"In an ideal world, I hope we end up with a lot of the teaching that will make people think out of the box. I hope we can make our mark on the business community and change the stereotypical pictures of businesswomen and businessmen. And CBS has a crucial role to play here, as many of its graduates end up working in the business community. So having the right profile is important," she says.