CBS student from Female Invest: We've beaten COVID-19 with a 710 percent increase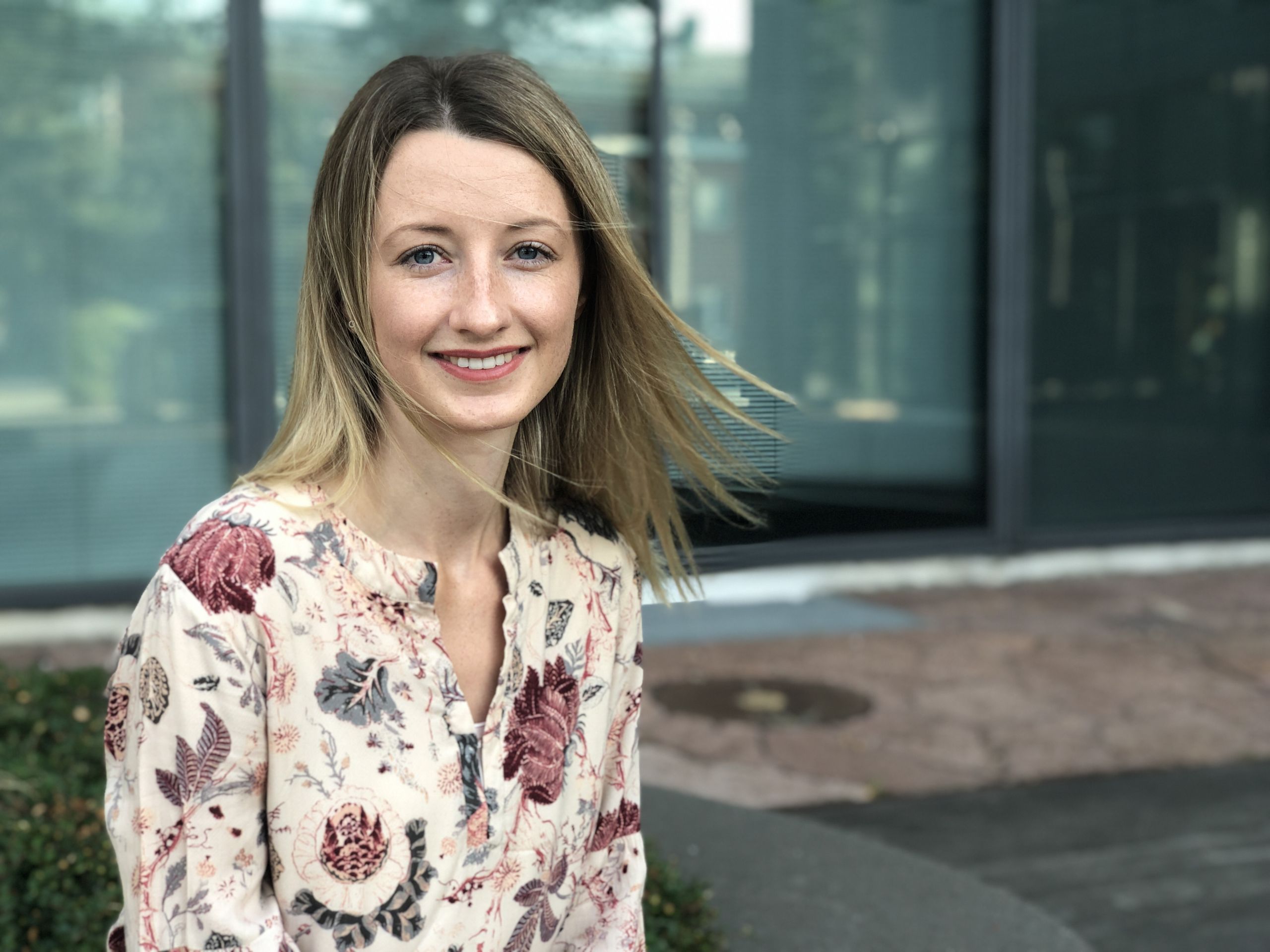 Despite the widespread financial consequences of the COVID-19 crisis, CBS student Emma Due Bitz and her two partners from Female Invest have been included on the coveted Forbes' '30 under 30' 2020 list and have managed to expand their subscriber base by 710 percent. And just as the pandemic exploded, they all went fulltime while also studying.
Whereas other businesses have suffered financial losses from the global pandemic, the CBS-related startup Female Invest has kicked Corona's butt!
Fronting the investment network is founder, managing partner and student Emma Due Bitz. CBS WIRE recently met her to discuss how the startup is surviving the crisis, and how she juggles her studies with a fulltime job.
Prices, recognition and a 710 percent increase
Female Invest is a learning platform for women interested in investing money. Its goal is to create financial equality by educating women on how to invest, and thereby making the world of investments more accessible.
The company was established back in early 2017 and for the first couple of years functioned as a sort of side project alongside studying and jobs for the three partners: Emma Due Bitz, Anna-Sophie Hartvigsen and Camilla Falkenberg.
However, in September last year, they opted to go all in on Female Invest and launched their subscription platform.
"Since then, everything has progressed rapidly. We've continued to grow and attract many new memberships," says Emma Due Bitz.
Just a few months ago, Female Invest received the international Cartier Women's Initiative prize, and was included in the American business magazine Forbes' prestigious '30 under 30' list of selected top young entrepreneurs under 30 years of age in Europe in 2020.
"Receiving all that recognition has been rather overwhelming for us. It's very motivating when global actors, such as Forbes, recognize what we're working so hard to achieve. It makes us even more determined to continue our mission," Emma Due Bitz says and adds:
"However, we've experienced a lot over the past six months, and everything has happened so quickly that it can be quite difficult to summarize it all.
"But most important of all, we've managed to grow a lot – actually, during the COVID-19 crisis, our revenue has increased by 710 percent since January, and that's amazing. So now, my partners and I have gone fulltime."
A ticket to investments
When talking about the COVID-19 crisis, it's hard to avoid touching on all the consequences that have affected several businesses in the industry. However, for some companies, the crisis has also brought good fortune.
And while you might think the ongoing pandemic would be keeping a lid on women's urge to enter the investment world, according to Emma Due Bitz, the opposite is true.
"It would be fair to believe that women would be more reluctant to make investments and learn how to do so in times like these. But that is definitely not the case. Many women have actually used the crisis as a ticket to enter investment markets," she says.
Emma Due Bitz explains that one main lesson they teach their members is to buy stocks and keep them – rather than constantly trading them.
She explains that looking back over the past 30-40 years, including the financial crisis in 2007-2008, reveals that the Danish stock market has, in fact, increased by 8 percent on average. Globally, the increase has been 10 percent.
"So, when we're advising our subscribers, we always tell them that financial crises definitely come and go. But when they come, it's important to hold onto your long-term strategy and stay cool," she says and refers to a statement made by Anne Buchardt, country manager of Nordnet, in an article in Børsen newspaper dated April 14.
The article, entitled "Kvinder bruger krisen til at komme ind på aktiemarkedet" (Women use the crisis to enter the stock market) was only published in print.
However, the statement refers to a summary of the investment behavior of both Danish men and women during March, the first month of the COVID-19 crisis. The results show that men increased their investment transactions by 45 percent, while women traded 167 percent more than average.
"That's pretty wild because usually men always trade more than women. And that indicates that men have been more careful not to lose their assets, while women have dared to buy into the investment market to a higher extent," says Emma Due Bitz and concludes:
"To me, that indicates that our message about making long-term investments has struck a chord with women."
Juggling a fulltime job and studies
Even though she and her two partners, Anna-Sophie Hartvigsen and Camilla Falkenberg, are now putting all their energy into Female Invest, Emma Due Bitz is still studying in the final year of her Master of Science (MSc) at CBS.
Soon, she will have to begin writing her master's thesis. What with juggling a fulltime job on the one hand and her studies on the other, it certainly sounds as if Emma Due Bitz is fully occupied.
However, she has found a way to cope efficiently.
"I don't participate in the lectures. That has been my strategy since the beginning. I took the same course at bachelor level, so I know the curriculum very well, and I have done well in all of my exams," she says and goes on:
"I know the exam formats and what I'm good at as well as what I'm not so good at. So, I know what texts in the curriculum I need to catch up with and which I don't. In other words: I have found a way to take care of both my studies and my fulltime job that suits me well."
According to Emma Due Bitz, finding the model that suits you best and allows you to keep several balls in the air at the same time involves identifying your priorities.
"Once you've found out what is most important to you about what you're doing, you need to believe in yourself and convince yourself that you can actually achieve your aim. For me, that took some time, but now that I have reached that point, I'm really happy that I took the chance and went through that process," she says.