Be curious and culturally sensitive: My advice for travelers going to Singapore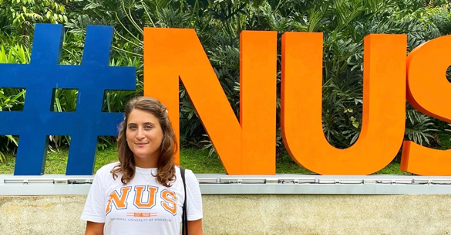 After spending four months in Singapore as an exchange student at the National University of Singapore and one month writing my CBS master's thesis in Australia, yesterday I returned to London, the British capital where I will commence my career in financial technology (after graduating from Copenhagen Business School in two weeks).
During my thirty hours of travel time between Melbourne and London, I had heaps of time to reflect on the incredible and unique experience I have had on the other side of the world, as well as how it has impacted my personal and professional development.
Looking back, I was full of mixed emotions – excitement and eagerness, yet confusion and nervosity – when I first landed and started my student life in Singapore in January this year.
Given that Singapore is a massively popular destination for tourists, students, and young professionals alike, I have composed a guide with five pieces of advice for anyone planning, considering, or dreaming about moving to Singapore – one of the most fascinating, diverse, and mesmerizing city-states in the world.
Get to know the local community
As an exchange student, it is easy and comfortable to spend most of your time with other foreign visitors.
However, I would truly recommend getting to know the genuine Singaporean culture by integrating and engaging with the local community as much as possible.
Singaporeans are generally very friendly, welcoming, and enthusiastic about showing the best that Singapore has to offer.
In general, the Singaporeans that I have met are proud of their country's rich cultural and historical heritage and have taught me a lot about how Singapore has evolved into the diverse, unique, and innovative country it is today.
During my time in Singapore, I was lucky enough to get to know a few local Singaporeans, mostly through student societies at NUS and mutual friends who invited me along on hikes, to visit tourist attractions and join social gatherings with friends and family.
I am very grateful for all their hospitality and generosity and believe that these have been important factors in making my time in Singapore so lovely.
Pack your bags and go on a South-East Asian weekend adventure
As the main gateway to the tropical and culturally diverse Asia Pacific region, Singapore offers its residents and visitors fantastic opportunities to travel over long weekends.
Personally, I planned to have most of my modules and lectures condensed into a few days, thus allowing me to travel on my days off. Attendance is mandatory at NUS, yet if you plan carefully, students can optimize their time to both study hard and participate in all their seminars, whilst also enjoying life and having fun on exchange. Unfortunately, Covid-19 restrictions made it cumbersome to travel on a regular basis.
I managed to spend time in both Singapore, Cambodia, and Australia during the last few months, whereas some of my fellow classmates also visited nearby countries such as Thailand, Vietnam, Malaysia, and Indonesia.
If you have the time, money, and capacity to explore Asia, I would definitely recommend  traveling as much as you possibly can. It makes life worth living and provides you with incredible memories for a lifetime – and from Singapore it is easy, affordable, and feasible.
Singapore prides itself on being home to people with heterogeneous backgrounds, which visitors should embrace and respect

Sara Apéria
Be curious and culturally sensitive
Singapore is one of the most ethnically and culturally diverse countries I have ever visited. The Singaporean population comprises communities with for instance Malay, Chinese, Indian, Arabic, Jewish and Caucasian backgrounds.
To be present in such a unique melting pot of cultural diversity is highly rewarding yet can be confusing at first glance. It may take time to adapt to this fast-paced and highly dynamic environment, but it is highly advisable to make an effort to learn as much as possible about the cultures, traditions, and behaviors of the various communities you encounter. This is very important, as Singapore prides itself on being home to people with heterogeneous backgrounds, which visitors should embrace and respect.
Given that Singapore is a culinary heaven, and food is a common denominator that brings diverse groups of people together, a fun thing to do is to ask a Singaporean friend to show you their favorite local restaurants, your Chinese friend to introduce you to the best hotpot in Chinatown, or your Indian friend to teach you how to eat curries, naan and lassi like a native of Little India.
Not only will this introduce you to mouthwatering local delicacies, it will also give you a unique opportunity to learn more about the cultures that contribute to making Singapore as astonishing as it is.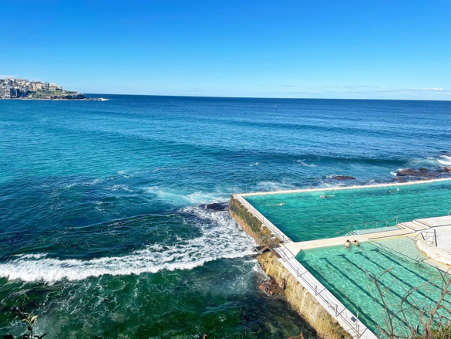 Get your running shoes on and climb a mountain
Despite the hot and humid weather, Singapore is a hiker's paradise and offers plentiful opportunities to go hiking through rain forests, climb mountains, or go biking along the coast.
Local Singaporeans are generally healthy, sporty, and active, and the country has enchantingly beautiful nature and landscapes.
I recommend going to bed early and waking up with the sun in order to explore some breathtaking views before it gets too hot and humid.
Remember to bring a hat, sunscreen, and heaps of drinking water and explore some of my favorite nature tracks, including the tropical island Pulau Ubin (for a biking adventure through rainforests or paddling excursion through mangroves), Bukit Timah (with the Kampong Trail winding through the ruins of long-lost villages), Mount Faber (with its iconic Henderson Waves and panoramic views over Sentosa Island), MacRitchie Trails (for a long walk among the tree tops with glimpses of monkeys), and Sungei Buloh Wetland Reserve (which is home to interesting wildlife and local crocodiles).
Singapore has much more to offer than merely fast-paced city life, so definitely try to see as much as possible during your stay.
Be respectful and follow local rules and customs
Singapore is one of the world's safest and cleanest countries, with very low crime rates.
Presumably, this is partially a result of the relatively strict laws and regulations. Singapore is sometimes jokingly referred to as a "fine" country – not only because it is fine and lovely, but also because seemingly innocent "offenses" (such as littering or consuming the smelly fruit durian in public) can result in heavy financial penalties.
It takes some time to adapt your manners and figure out how to live as a respectful and responsible resident; especially if, like me, you were brought up in a very laid-back and liberal country, such as my homeland Sweden.
However, there is no reason at all to be scared. As mentioned, Singaporeans are very warm and welcoming to tourists, and may not necessarily be outwardly open about what they perceive as rude or inappropriate. Hence, it is important to make Singaporean friends who are happy to guide you on how to live everyday life as a local.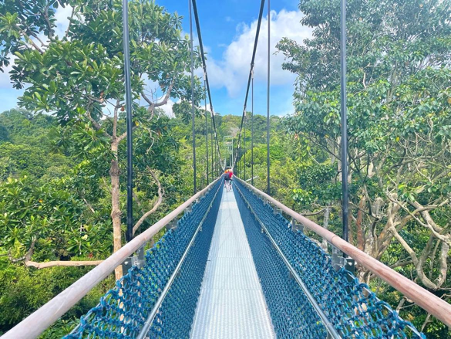 Thank you to all the friends I have made, all the Singaporean locals who have generously shared their insights on this beautiful country, the competent and inspiring teachers and faculty at NUS, and my fellow classmates.
I am so grateful for this journey and would whole-heartedly recommend Singapore as a destination for tourists, students, and young professionals alike.