"I am writing this post from a local Starbucks in Downtown Singapore, close to my temporary home a luxurious skyscraper condominium near Marina Bay"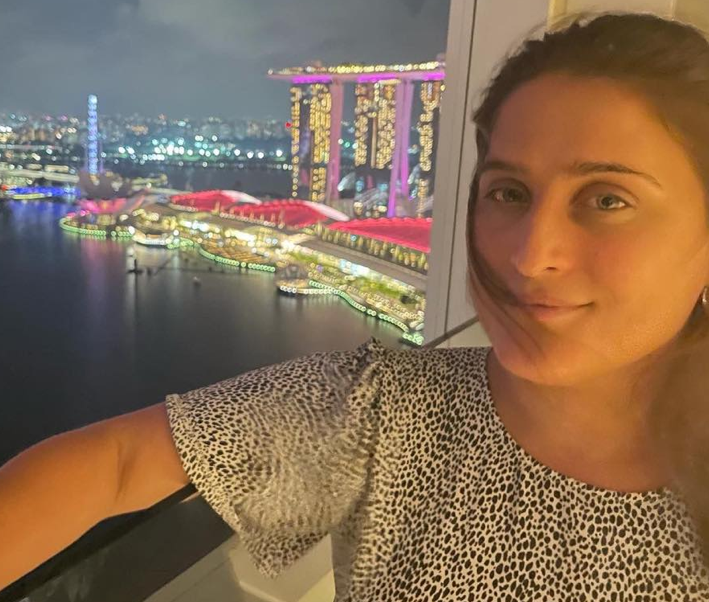 On 18 January 2022, I first set foot in Singapore. Filled with excitement, nervosity and joy, I was thrilled to be embarking on a new journey and chapter of my life as a CEMS exchange student at NUS Business School at the National University of Singapore.
Before arriving, I knew very little about Singapore, but was quite certain that my new adventure would be highly rewarding and unique. Indeed, Singapore is very different from all other Asian countries I have ever visited (including Japan, China, South Korea, Thailand, and Hong Kong). Combining traditional Asian culture with fast-paced corporate life and beautiful nature and beaches, Singapore combines the best of various different worlds. In fact, there is nowhere quite like it.
Six weeks later, I am writing this post from a local Starbucks in Downtown Singapore, close to my temporary home at The Sail, a luxurious skyscraper condominium near Marina Bay.
I live quite a busy life here, studying courses in Global Leadership, Ethical Leadership and FinTech Management at NUS, whilst writing a business project with BNP Paribas and finishing my master's thesis at Copenhagen Business School. Given NUS' position as one of Asia's leading business schools in combination with the traditional hard-working Asian culture and determination, the courses and group assignments are quite demanding and fast-paced.
It is both inspiring, motivating, and a bit stressful to be surrounded by such high-achieving and competitive fellow students. On the weekends, I relax and explore both the city life and beautiful hikes across Singapore.
First of all, Singapore is a truly diverse nation comprising a wide variety of ethnic groups and cultures – mainly Chinese, Indian, Malay, Arabs, and Western expats. As such, Singapore feels like a nation built up of several nations – which, for instance, is reflected in the bustling ChinaTown, colorful Little India and oriental Arab Street.
Since the nation was built by immigrants, these ethnic groups live peacefully side by side with (from my point of view) seemingly equal rights.
Furthermore, Singaporean nationals are very friendly, generally speak English at a high level and are always happy to help a tourist (i.e., myself) looking lost on the street. I have also made a few local Singaporean friends, who are very guest-friendly and eager to generously show me all the best Singapore has to offer. It is truly beautiful to witness such a diverse melting pot of cultures, diversity and inclusion, and I believe that Singapore can act as a role model for other countries with multi-ethnic populations.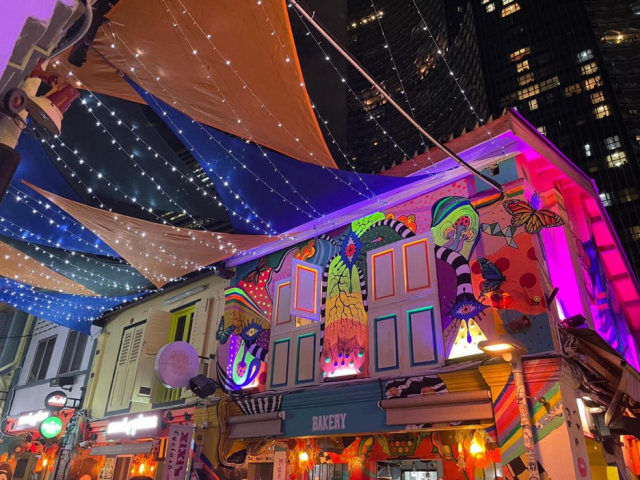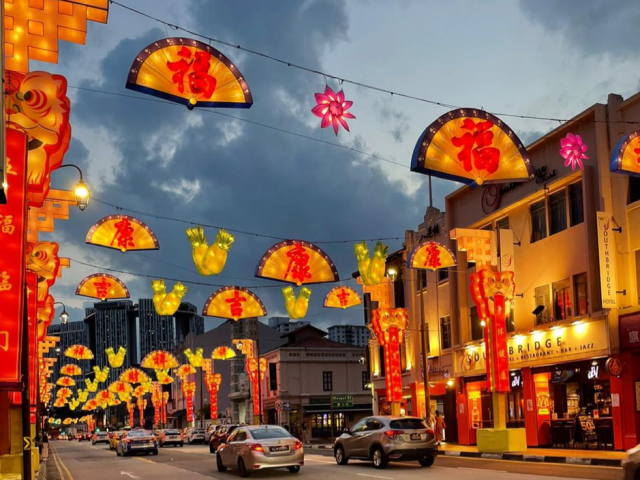 As a major Asian food enthusiast, Singapore is as close a foodie can come to food heaven. The locals eat both breakfast, lunch, and dinner at so-called hawker centers, where you can find delicious Chinese, Thai, Indian, Indonesian and Malay complete meals for less than 5 euros.
Given the affordable food options and very expensive supermarket prices, the incentives to cook at home are very few. As much as I love eating out and trying delicious local specialties, I find it difficult to eat healthily on a vegetarian diet, as vegetarianism is quite uncommon here.
I never thought that I could miss fruit and vegetables so much. Moreover, alcohol is very expensive here (the cheapest bottle of wine at the supermarket costs at least 15 euros), so I barely drink alcohol anymore – thus avoiding hangovers and improving my productivity and mood. Yay!
Although I love Singapore, there are a few things that take some time to get used to. The safety and cleanliness levels in Singapore are really high, which is amazing.
I never feel scared to walk alone at night, and the risk of having something stolen is almost non-existent. This may be partially due to the fact that Singapore is a strictly guarded society, with cameras in every tree and an overhanging risk of getting fined or deported if violating laws and regulations.
For example, chewing gum, jaywalking and littering are strictly forbidden, and wearing a face mask is mandatory at all times – both indoors and outdoors (in a very hot and dry climate, which can be suffocating). Surprisingly, it is also forbidden to speak or even drink water on public transportation. On a positive note, I believe that living in a strict society has made me a more well-mannered, polite and considerate member of society.
One of the best things about Singapore is that it is considered to be the gateway to Southeast Asia and the Asia-Pacific Region. In normal circumstances, it is therefore very easy and affordable to travel to tropical Asian destinations, such as Malaysia, Thailand, Indonesia, and Vietnam.
Luckily, the travel and Covid restrictions are gradually easing up, and I spent 10 days (during recess week) back-packing in Cambodia together with a group of fellow exchange students. We visited the world's largest temple, Angkor Wat, in Siem Reap, went on elephant safari, visited rural (and highly marginalized) floating villages, spent beach days on the tropical island Koh Rong, and enjoyed seeing the sights in the bustling capital city Phnom Penh.
Cambodia is a very beautiful country with extremely kind people and a rich cultural heritage, although the population has suffered quite a few hardships (e.g., Civil War and the Red Khmer genocide). I can truly recommend traveling to Cambodia for anyone looking for an exciting and unique back-packing experience.
In the next few months, I will focus mainly on exploring Singapore and perhaps visiting Malaysia and Indonesia, as well as spending a month in Australia before heading back to Europe at the end of May. I feel so lucky to be here and would truly recommend spending a few months as an exchange student in beautiful Singapore.