Yes, Singaporeans are super friendly!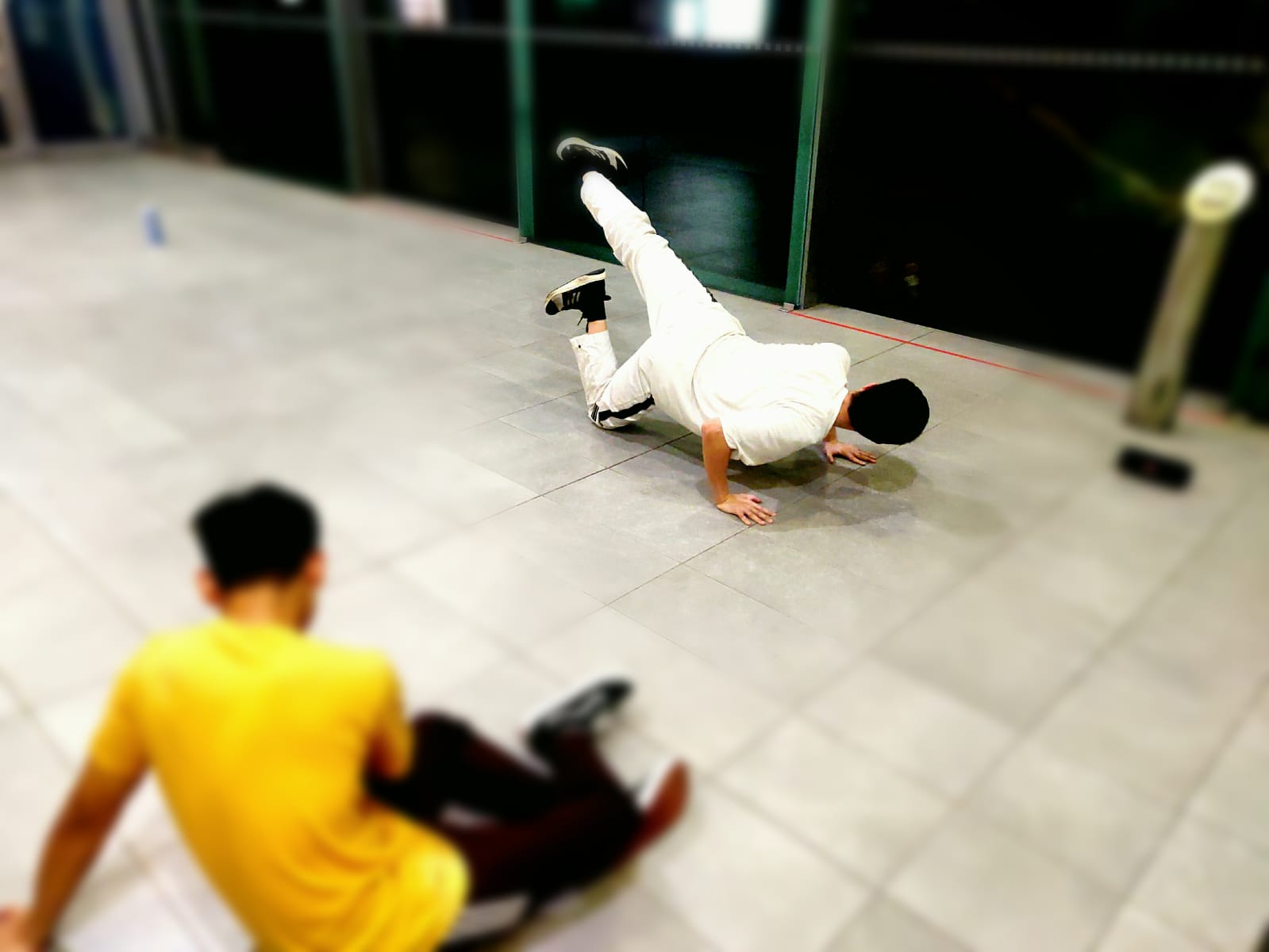 For the students enrolled in the International Shipping and Trade Bachelor, the fourth semester consists of a mandatory exchange trip either to Texas A&M University or the Singapore Management University (SMU). However, I have heard that at least SMU is available as an exchange university for other bachelor programs, as well.
Given the weather, the location and the food, for me it was an easy choice: Singapore.
Once at the school, I was immediately thankful that most of the connections between the buildings are underground. Given the heat outside, believe me, that is amazing.
And if you are wondering if those rumors about food being cheap in Singapore are true, just know they are! The food is cheap here in general, but on top of that, SMU has its own food court in the same underground site, where cheap food just gets a completely new meaning. An average meal is around DKK 20 there, and breakfast can be as cheap as DKK 10. The variety is pretty nice as well, and even if you don't know what to try, after a couple of classes, you'll realize any Singaporean classmate is more than happy to show you around and guide you in your culinary decisions.
Yes, Singaporeans are super friendly!
As we came here through the collaboration between CBS's International Shipping program and SMU, we have four mandatory classes at which we are half of the attendees. To be honest, I find that it is harder to bond with the other participants in this format, just because we seem like a fixed group. Maybe it is just me?! However, even so, you will manage to talk with a bunch of local students and if not in these classes, your electives will definitely give you that opportunity. We managed to find out the local shopping places and even got invited to an Indian wedding by one amazing girl!
But if you are expecting the classes to be similar to CBS, that is where you will be surprised. The classes are mandatory, and the attendance is part of your overall grade. Oh, yes, attendance, class participation, a mid-term assessment and the final exam are all perfect puzzle pieces for your grade. So no, you cannot miss all the classes to go to the pool, or Bali for that matter, just because you are great at learning on your own. However, it is quite interesting to join in the conversations and learn about how others learn.
SMU is not only attractive because of the food and its students, although I have to admit they are strong points. But also because of the vibe it promotes. By the vibe I mean the student-life atmosphere that is nourished here. And if you think you have seen positivity in your life, allow me to contradict you. You have yet to see positivity until you see the students' gatherings at SMU, in the underground pathways, and dancing to loudspeakers. This is truly something I only saw in the movies before.
The entire tunnel leading to the metro is filled with groups of two to six students gathered around loudspeakers, and rehearsing choreographies. The styles range from contemporary to ballet and street dance, but the fascination comes from how free they feel: how little judgement is passed between them, and how little they care about the people passing by looking. But hey, let me top that. Actually, let SMU top that with a green area just in front of the library, where between people lying around and eating together in the sun, you can spot sweet moments when guys are playing their guitars to girls, or groups are playing together.
So, if you are interested in a semester abroad, just keep these in mind, and remember, for me, this was my impression of SMU after just a couple of weeks.