70 CBS students run a pop-up website featuring student-friendly activities in Copenhagen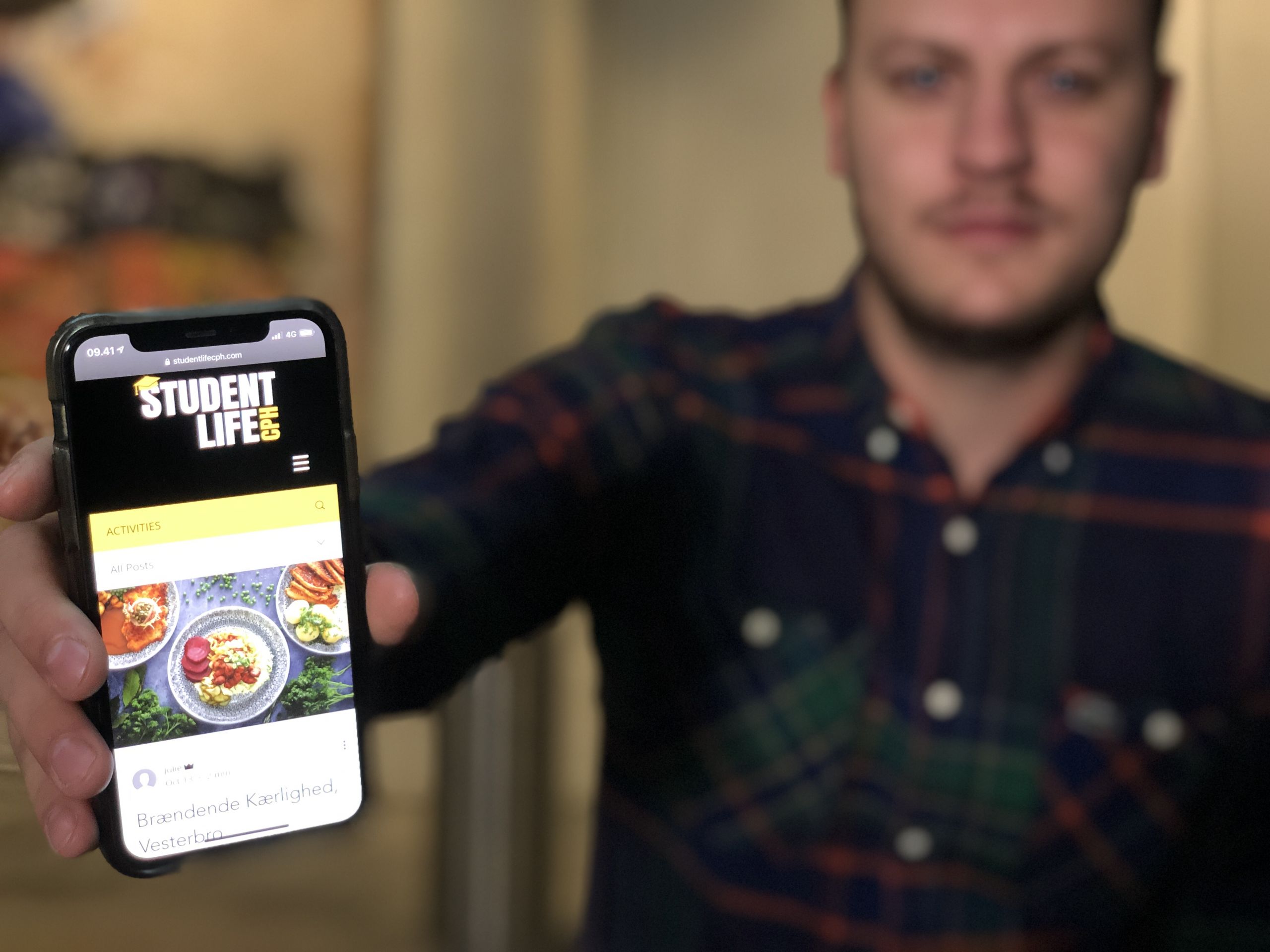 Ever had a hard time finding an affordable café or activity as a student? As a part of the course Digital Marketing Strategy, a class of 70 CBS students have invented StudentLifeCPH.com – a website suggesting great places to eat, drink and have fun around Copenhagen on SU. But although it may all sound like a regular business idea, instead it mimics one.
For students living on a shoestring budget, figuring out where to go for a good bite to eat, an ice-cold glass of white wine or a cozy night out with friends can be quite a challenge.
At least, that is CBS student Malthe Barrett's opinion, and as an element of a case assignment for an elective course called Digital Marketing Strategy and Technology, he and his fellow 70 classmates have created their own website that recommends affordably priced activities in Copenhagen.
The recommendations currently available on the website include all sorts of activities – everything from enjoying an adrenalin rush on the world's highest indoor high-roping course at Refshaleøen, to eating Brændende Kærlighed and other traditional Danish dishes in Vesterbro, and even exploring the city from the canals by kayak.
"It's incredibly useful to know that you can actually develop a digital marketing strategy and use it to create a brand and website within just a couple of months
And although the site might not survive in the "real" world after the exam, working with StudentLifeCPH has been a priceless, educational hands-on experience, according to Malthe Barrett.
"It's incredibly useful to know that you can actually develop a digital marketing strategy and use it to create a brand and website within just a couple of months. I'm very impressed by that," he says.
A replica marketing organization
StudentLifeCPH is the result of a case-based assignment on an elective course where students combine theoretical understanding of marketing strategies with their technical application and evaluation.
This means that students study marketing and information systems theories then apply them as the backbone for developing their own marketing strategy.
This strategy is then implemented in actual marketing campaigns, and ultimately, the students evaluate the performance of the strategy using actual data reported during the marketing campaign.
In other words, Malthe Barrett and his course mates are right now running StudentLifeCPH as an operation that 1:1 imitates a marketing company in the "real" world.
"Our lecturer has been acting as our CEO, while we students have been divided into different teams resembling actual departments in a genuine organization," he says and elaborates:
"I'm in the so-called Offsite Team that ensures all of the marketing channels interact well. Then there's a Search Engine and Optimization team taking care of buzz-word searches. There's a SoMe Marketing Team producing social media profiles for StudentLifeCPH and we also have a Graphics Team that has designed our logo, to name just a few."
The elective course counts for 7.5 ECTS points and lasts for a single semester, which gives the students relatively limited time to study theory and come up with a marketing strategy to execute as a campaign.
However, despite the narrow time frame, Malthe Barrett is impressed with the result.
"Needless to say, having 70 students cooperating on a single website can be rather difficult. But I'm surprised how far we've come with the project in such a short time," he says and goes on:
"And even though StudentLifeCPH is a discount version of other online recommendation services such as Yelp and TripAdvisor, I still think we've managed quite well to invent a strategy and create a unique site of our own."
Pointing students in the right direction
Despite resembling services such as TripAdvisor and Yelp on the surface, the strategy behind StudentLifeCPH fundamentally stands out from the existing players in the market. It is made purely by students for students.
"There are a lot of international students at CBS as well as students who come from other regions of Denmark than Copenhagen. And when you're not local, finding the greatest cheap restaurants and bars as well as all the hidden gems that the city has to offer can be difficult," Malthe Barrett says and continues:
"Moreover, when you're new to a city, you easily end up on the usual tourist route visiting Christiania and taking pictures of The Little Mermaid.
"But by guiding fellow students in the direction of alternative activities to those and activities that we've tried out ourselves, we make sure StudentLifeCPH differs from the other recommendation sites out there," he says.
Although, Malthe Barrett sees the site he has collaborated on with his teammates as more of a replicated organization, he is not sure it will continue when the exam is over.
"Since the site is a product of a case-based course, I think we might leave it at that. Also, we're in the middle of a global pandemic that has led to changing restrictions and cancellation of many activities around the city. And this makes the site too troublesome to manage," he says and goes on:
"It could be fun, though. And I think I've learned a lot more over the past couple of months than I'd ever imagined I would."