"With this book, we have not said the last word on sexism – we have said the first"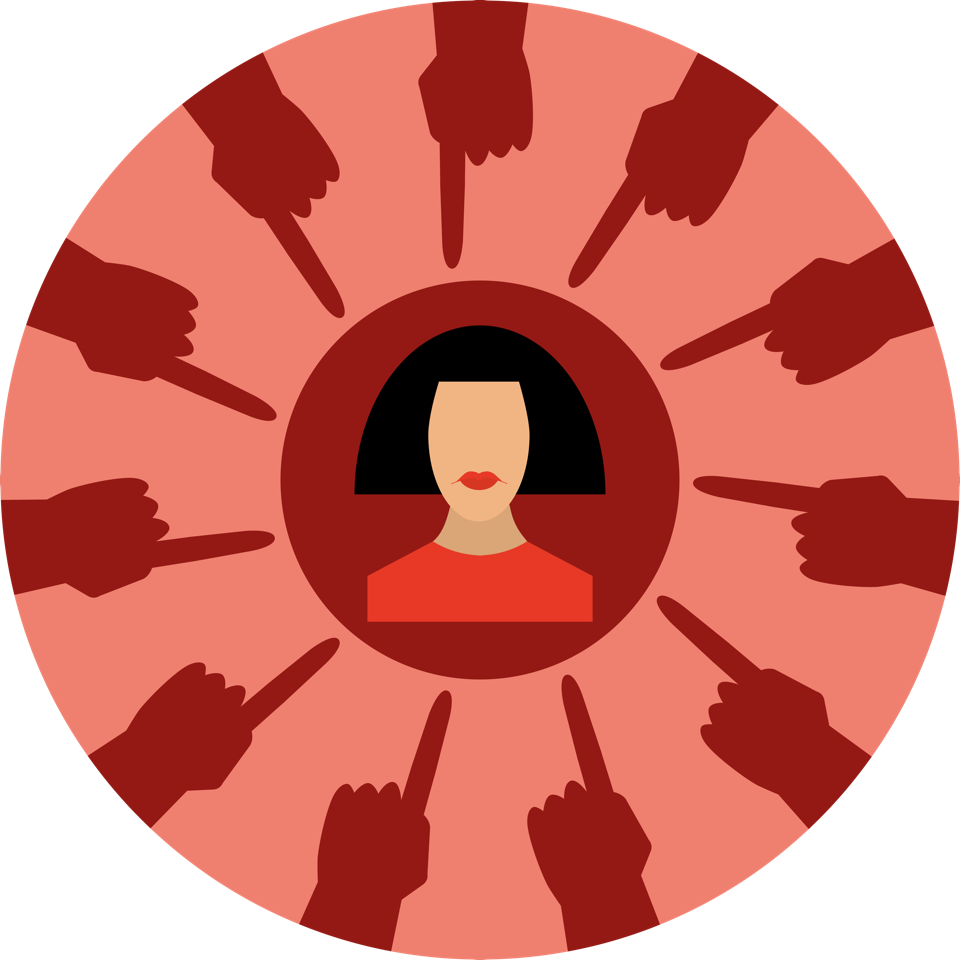 It started as an idea for a handbook based on 800 testimonies about sexism experienced across Danish universities. But then "our ambitions grew", say two CBS researchers behind a new book on how to fight sexism. The book can be downloaded for free.
On October 2, 2020, an e-mail was sent by a group of 16 initiators to the entire Danish Academic sector with an open invitation to sign the petition "Sexism at Danish Universities". Six days later, 689 signatures and more than 800 testimonies had been collected.
Based on the many testimonies and an additional survey, the initiators are ready to launch the new book 'Sexism in Higher Education and Research'. The book takes a multidisciplinary look at the nature of sexism, its definition, what it can look, sound and feel like and most importantly, what actions can be made to combat it.
"For us, it wasn't enough to create awareness through the petition. We wanted to create real social change. So we launched a website where we gathered knowledge and resources, and we decided we needed a handbook. But it just grew and grew and grew," explains Ana Maria Munar, Associate Professor at the Department of Management, Politics and Philosophy at CBS and co-initiator of the initiative and co-author of the book.
Initially thought of as a handbook, parts of the book were presented in a preliminary edition on International Women's Day in March 2021. But along the way, the authors realized that sexism is such a complex issue – "a wicked problem" – that it calls for a complex approach. And then the number of pages increased.
"We realized that the more we entered the debate about sexism, the more we saw that many people didn't even know what sexism is," says Ana Maria Munar and continues:
"The book draws on knowledge from various fields, such as social psychology, management, gender studies, feminist philosophy and law. We need this multidisciplinary approach if we want to understand sexism."
In brief, the book is divided into four chapters. The first is about understanding sexism; the second part 'Exploring' gives examples of the many types of sexism based on the testimonies that have been turned into small vignettes and includes the results of a quantitative survey on sexism in academia; the third chapter is about how to act on sexism at individual, management and institutional level; and the fourth chapter is a collection of resources and references of places to seek out more knowledge.
"This book examines in depth the nature of sexism. It's almost like a package that you unwrap," says Anna Franciska Eilersen, Research Assistant at CBS and Co-author of the book, and adds:
"For us, it has been important that we don't give easy solutions to a complex problem. For starters, we thought we could share some tips and tricks, but this is much more complex. You cannot list 10 ways to fight sexism and if you complete those steps everything is good."
The book, which can be downloaded from the website sexismedu.dk for free, will be presented on November 4 at an event in Bella Sky.
No movement without resistance
The book takes its point of departure from academia, as sexism in academia can be specific and different from sexism in other sectors. However, according to the authors, the book is also useful for a larger readership.
"In academia, you have some power structures that can result in gatekeeping and a large precariat enforcing power relationships between, for example, professors and PhDs. But I will say that a lot of the information in the book is useful for anyone who wants to know more about the mechanisms of sexism," says Ana Maria Munar.
The two authors are well-aware that the topic of sexism can cause debate, resistance, and opposition.
"I have never heard about a social movement or change that hasn't faced opposition, and in this case our weapon is knowledge," says Ana Maria Munar.
However, the resistance contains useful knowledge, explains Anna Franciska Eilersen.
"In the 'acting' chapter, we encourage managements and leaders to actually pay attention to the resistance that may occur from talking about sexism issues. You can see that resistance as a tool for investigation. Where does the resistance originate? What is the nature of it? What assumptions do we have about men and women? Knowing the answers to these questions will help us learn and move forward," she says.
In general, the two authors believe that the book is well-timed, although the second #MeToo-wave swept over Denmark more than a year ago. Two factors in particular have made a significant difference for how people approach sexism in Denmark.
"Look around. We are making gender equality plans at university level because among other tendencies, the European Union demands it. That has a trickle-down effect on society. Just some years ago, people would raise their eyebrows and ask me what I was talking about when I mentioned sexism in academia. Now we talk about it openly," says Ana Maria Munar and continues:
"And then there are the young generations. I'm very hopeful for them. They have a different way of looking at sexism, racism, xenophobia, homophobia and such, and they don't want to go back."
Saving from the suffering
For Anna Franciska Eilersen, the second wave has created a collective conscience and awareness, and she hopes the book will contribute to dispelling a diehard myth.
"The myth that we have gender equality is slowly falling apart. That's for sure," she says.
Moreover, she hopes that the book will resonate with many people – whether they are in a management position or have experienced sexism personally.
"Maybe some managers wishing to educate themselves will consult the acting chapter for inspiration and knowledge. Maybe some will read it and understand the damaging effect of sexism – or maybe realize that they too have experienced it," she says.
Ana Maria Munar would also like the book to be read, but most importantly, used. However, what she really hopes is that it can remove some of the suffering that victims of sexism experience.
She explains that when they collected the testimonies, many of the contributors wrote that they felt very alone with their experiences. And they suffered.
"Not only did these people suffer the experience, they also suffered from blaming themselves for experiencing sexism. Once the experience of discrimination, exclusion or harassment has taken place, we cannot do anything about that first suffering, we can't change the past, but the second we can. We can change the way we understand and reflect upon our past. We can dismantle that suffering and put an end to self-blame. And if this book helps just one single person to avoid the second kind of suffering, it's all been worthwhile," she says.
The book will be published on November 4, but as sexism is an insidious problem and additional knowledge and new learnings are always emerging, she hopes it will continue to evolve. One thing is for sure:
"We have not said the last word on sexism – we have just said the first."