They are disrupting CFO conferences and gathered 400 CFOs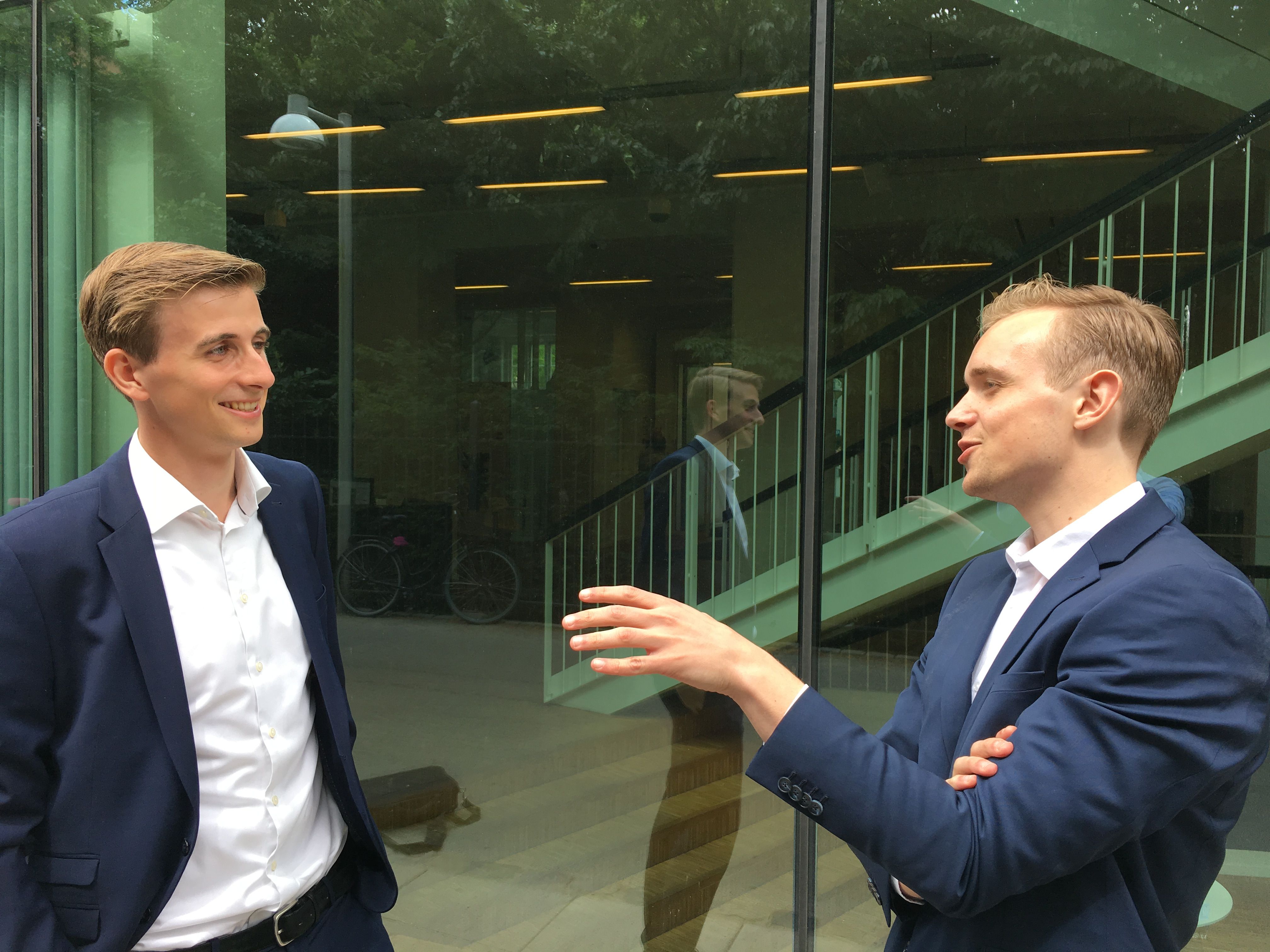 After a smashing success and the organizing of the largest CFO conference in Scandinavia, the founders of CFO Insights are planning to pass on the torch to a new generation of students. They want to help CFOs transition into their new role and their company to become a talent factory for students.
Most of them sit high atop a skyscraper, pouring through financial reports, assessing future projects for their companies, and are considered to be the trusted right-hand man of the CEO.
The role of CFO has loomed in the shadow of CEOs for too many years. However, according to Andreas Broby, co-founder of CFO insights, CFOs are going through a profound change during the upcoming years, and CFO Insights aims to encourage and help facilitate this change.
"The finance department is quite standardized. What we can see is that the finance departments have a tendency to automate themselves to death. Because by constantly pursuing cost reductions, implemented through robotics, AI, and other new technologies, the finance department of old becomes superfluous because we have computers to handle that," he says and continues:
"The CFO of tomorrow is not going to be the same CFO as today. Let's actually alleviate the debate, let's try to develop the CFO of tomorrow."
According to him, one of the biggest impacts on CFOs today is technology. This is partly at the crux of why their role is changing now, and in the years to come.
"The CFO is transitioning into a more strategic role. He's not just a steward of the company, but actually somebody who creates value for the company," says Andreas Broby.
A changing of the guards
CFOs are the engine that financially propels a company forward and some consider the CFO to be the backbone for the rest of the organization explains Kristoffer Lundberg, another co-founder of CFO Insights, and gives an example:
"When marketing spends money on a new project, they have to consult with the CFO. How much money is involved, is this a profitable solution. The same goes for the CEO. When they have to consult on a new strategy, the two have to determine whether the strategy is profitable."
According to Kristoffer Lundberg, this is a new role for CFOs. Previously, they were more involved with bookkeeping, managing finances, and submitting annual reports, all of which are auditing tasks. However, CFOs are now more involved in the strategic aspects of a business and this can be seen in the choice of CFOs for large companies.
Kristoffer Lundberg and Andreas Broby began CFO insights for this very reason. They noticed that there was a general interest from CFOs who want to learn about the more strategic aspects of a company.
"A lot of CFOs out there are just looking at the numbers and not thinking strategically enough and they would like to acquire these strategic aspects. CFOs who want to learn how to talk to the CEO, CMO, or any other head of departments," says Kristoffer Lundberg and continues:
"That is why we are holding these conferences and organizing panels about the CFO's strategic role, about how to use data to analyze and look into the future, and about how to be better leaders. Because that is what the CFO is evolving into."
Passing through the talent factory
At a first glance, when looking at CFO Insights from the outside, the company may appear similar to the student organizations such as CBS Case Competition, CBS Talks, and etc. However, the Case Competition at CBS and similar organizations are locked in and mainly involve CBS, says Andreas Broby.
"We're not bound to CBS in such a way. We cover the entire Nordic market with CFO Insights. As a company, we have the capacity to grow beyond just CBS."
Andreas Broby points out that the processes involved with building up a conference resemble a company except for the fact that it is all done in a sprint. To prove his point, he lists several examples:
"Marketing is always going to be marketing, and the sponsor team at CFO insights are responsible for financing the conference, that's not entirely different from how some companies might raise capital from investors. Content, developing the agenda, that's product development. How do we find product-market fit, how does product development work with marketing?"
One of the overarching objectives of the company is to become what the two founders call a "talent factory". In essence, they want to offer students a chance to step up to the plate and work in a professional environment where their actions have consequences.
"The purpose, or the vision, is that the students continue to drive the company and run the company. And though that, they can gain actual hands-on experience about how to build a company, scale a company, manage a company culture, and manage the financing. Things that you may read about in CBS, but rarely get the chance to actually do," says Kristoffer Lundberg and Andreas Broby add:
"We want it to be run by students and we want to give them a feeling of what it's like to actually run a company. They should know what it's like when their decisions can have a drastic financial impact later on down the road. They need to know what it's like to take a risk, and what it means to be held accountable."