The case of the song that became an identity-politics evergreen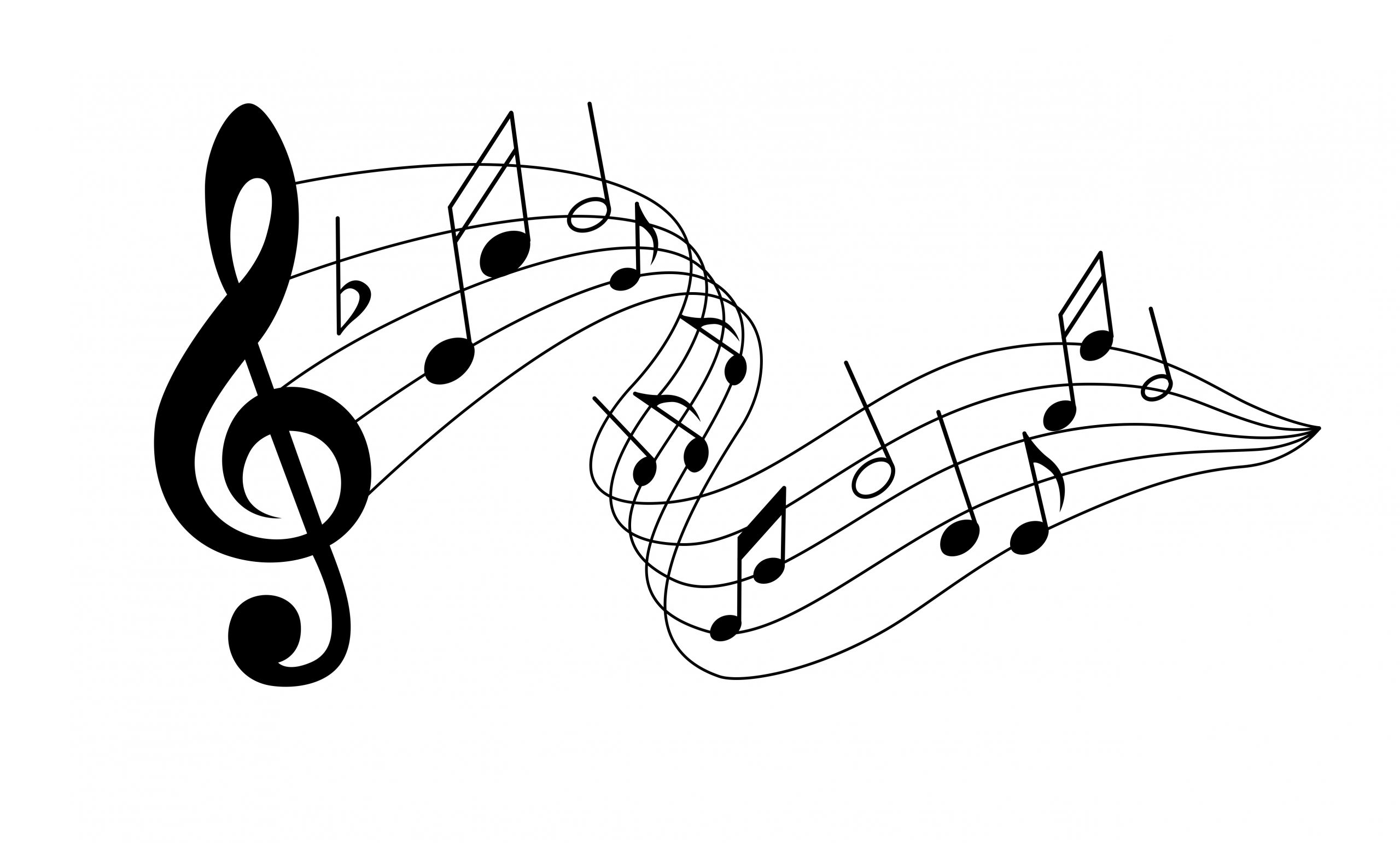 Chronicle | 13. Jan 2021
By Mads Mordhorst, Associate Professor at the Department of Management, Politics and Philosophy as well as the leader of the Center for Business History.

It is now almost two years since the case of The Danish song is a young, blond girl when a deputy head of department at CBS was accused of having bowed to the cancel culture, and his reported apology for the song cleared the front pages.
I was that deputy head of department and until now I have refrained from commenting in public about the sequence of events.
During that overheated situation two years ago, I was asked by , CBS, not to comment on the episode and was told it would probably soon be forgotten. I have chosen to speak out now because it has not been forgotten. On the contrary, the story has become a permanent reference point in debates and cases involving identity, and with an increasingly clearly honed plot that is consequently moving further from the actual sequence of events.
A couple of topical examples include: In his recently published book on identity politics, Den sociale konstruktion af uvirkeligheden (The social construction of unreality), Henrik Dahl claims that "a teacher at CBS wishes to deprive his colleagues of the right to sing Den danske sang er en ung, blond pige". Another example involves Jørgen Carlsen, chairman of the committee behind the recently published nineteenth edition of The Folk High School Songbook. In a feature article in Politiken newspaper on 11 November, Carlsen describes the case as a roadside bomb composed of me giving the song the official stamp as offensive and ruling it out. In Carlsen's words, this was "pure capitulation to the cancel culture". A culture that he has courageously rebelled against by including the song in the new edition.
There were no infringement proceedings
I can assure Dahl that at no time has anyone indicated that they would ban colleagues from singing the song, and I can also assure Carlsen that I do not support a cancel culture. When I commented in Kristeligt Dagblad newspaper that I did not think the song would be included in sing-alongs at our meetings again, this was specifically in the context of internal brunch meetings at my department and did not concern the song in general.
The purpose of a sing-along – as the word suggests – is to create a feeling of community spirit. Choosing a song that we know in this specific case has the opposite effect cannot fulfil the aim of a sing-along. As a lifelong member of the high-school community, Carlsen must agree. As a historian, I would also find it problematic if the song had not been included in The Folk High School Songbook. Moreover, I have personally sung the song a number of times since the episode occurred. Among other things, at a funeral, where the song was a beautiful and emotional experience. I have also played it at debate meetings and while teaching at CBS, so I have done nothing in practice either to help "cancel" the song at CBS.
The claims that anyone wanted to ban others from singing the song and that I represent a cancel culture lack any foundation. There were no infringement proceedings for the simple reason that no one indicated that they felt offended. There has never been any ban on singing the song or other songs at CBS. No apology has ever been requested or given for the song being sung. The "brown" researcher who was supposedly outraged is not a woman from a distant country. She is Danish through and through with all that entails in terms of citizenship, upbringing, language, name etc. The only aspect that distinguishes her from "the norm" is her skin colour. Making this into a question of integration and "foreigners" who will not conform was and is therefore off target. Finally, she made no mention of being offended. She wished to start a debate at a meeting in a special context, not to obtain an apology or attempt to ban the song.
To understand what actually happened, we must get the facts straight, first about the media storm that blew up on 19 December 2018 and subsequently just over two years earlier on 14 October 2016 when the song was sung.
The story was published on 19 December 2018 by Kristeligt Dagblad newspaper under the headline "Folk High School song led to infringement proceedings at Business School in Copenhagen". According to Kristeligt Dagblad, the news angle was that a department at CBS would no longer be singing The Danish song after a "brown" female researcher had felt offended and complained. A deputy head of department (me) had bowed to the cancel culture, apologised for the song and thereby distanced himself and CBS from our national cultural heritage and identity. In the course of a few hours, a howling media storm evolved in which everyone from Thomas Blachman (a judge in the Danish version of X Factor) to Lars Løkke Rasmussen and Mette Frederiksen (the former and current prime ministers) joined forces in a display of national unity: Now the limits of political correctness had been reached.
My inbox and Facebook page were flooded with hate mails and death threats. A small number leaped to my defence as ardent supporters. For my part, I was left with a feeling of being "framed" and added to a narrative about identity politics that I did not condone, and that the underlying episode could certainly not support. A molehill had been made into a mountain, but what surprised me most was the strength of emotion this matter evoked. Perhaps the emotions were triggered on a contorted and tenuous basis, but they were clearly genuine. How could a case like this make people's blood boil to this degree?
Left feeling shocked
The context is vital for understanding the matter. The episode occurred on 14 October 2016, which is more than two years before Kristeligt Dagblad printed the story as "news". Back then, the outrage culture was not on the agenda. It was before Trump had been elected, and before #metoo and the "cancel culture" concept had been created. It was about one year after the refugee crisis with refugees in huge numbers walking on the Danish motorways when many people with other ethnic backgrounds than Danish were feeling a clearly more negative attitude towards them. "The Spitting Man" (photographed on a bridge above the motorway) was not a unique example. Although it was "only" just over two years before Kristeligt Dagblad published its article, it was another time with other discussions, and the debate on the infringement of rights and identity politics were not on the agenda.
So moving on to the episode itself, what happened? At the department's monthly brunch meeting, the team responsible for arranging the meeting had hit on the idea of a sing-along. They had chosen The Danish song is a young, blond girl. After the song had been sung, the young female researcher took the floor. As a consequence of the refugee crisis, she had experienced increasing racism and, on that basis, she questioned describing "Danishness" as young and blond. A question that is legitimate in an academic environment that thrives on critical discussions and analyses. We consider it a virtue that – as Carlsen puts it – there is no "cancel culture", because everything should be studied with a critical eye, and the university is a place with plenty of headroom. This prompted a discussion during which some participants, using expressions that I found unnecessarily hard, rejected her comments. Although others came to her defence, I had the impression that she was left feeling shocked after the meeting. That being the case, I spoke to her afterwards in my capacity as her immediate leader.
During our conversation, she never brought up the subject of feeling offended by the song itself or requiring an apology. She was frustrated by the reaction to her comments. I apologised to her for the tone some of my colleagues had used during the discussion. This was a personal expression of regret from a colleague and not an official departmental apology. To be clear, I have never, as the matter has been presented, apologised for the song being sung.
After that, the matter died off and played no role. No rules of any kind were formulated as a result of the episode, and life carried on calmly as usual. Until the moment, two years later, when Kristeligt Dagblad chose to make the song into a story about identity, outrage and bans. By participating in a discussion with the journalist on infringement of rights during the interview and subsequently remaining silent, I have probably helped to keep the story alive. That does not change the fact that everyone who has examined the matter and attempted to get to the bottom of the media storm and see the actual sequence of events has uncovered the story that I have reported here. This applies to Professor Vincent Hendricks and Silas Marker, among others, who in their book Os og Dem – identitetspolitiske akser, ideer og afsporede debatter (Us and Them – axes of political identity, ideas and derailed debates), have analysed this and other episodes and demonstrated how Kristeligt Dagblad has repeatedly whipped up identity political storms on extremely flimsy foundations. Conversely, no one has found any sources who could provide documentation supporting the story about bans and the infringement of rights.
Identity politics is an important discussion topic
The case of the Danish song keeps resurfacing because it has gained a life of its own detached from the actual facts. As Dahl puts it, the episode has become a social and anti-liberal construction. Paradoxically enough, a story and construction that Dahl is helping to perpetuate rather than checking the facts, as he advocates in his book.
Stories about identity persist because there is a need for them and their narratives. Here, the plot is that Denmark's universities have a politically correct pre-primed call-out culture that is threatening to spread and undermine our national culture.
This plot is a permanent component of both the song episode and most other cases involving identity that follow an almost pre-defined path: A single event – such as a song – prompts the rapid mobilisation of two groups that quickly fall into the set roles and stereotypes of "the outrage-primed minorities" on the one side and "undervalued white middle-aged men" on the other. Then the matter explodes across both social media and the mass media. The positions are ritualistic, and each creates a separate echo chamber where analysing is not crucial because the aim is not to convince others but to have one's own identity confirmed. The cases and basic stories confirm preselected positions and seem for both groups to be the perfect opportunity to create and strengthen their own identity communities that exist based on their opposition to each other.
In terms of identity and identity politics, Dahl makes an important point: These phenomena are playing a rapidly increasing and, in several ways, worrisome role that it is important to address. The problem is that, in practice, Dahl and Carlsen maintain these identity conflicts by blindly repeating the stories and their narratives and plots. They thereby maintain and lock the identity-based political positions in place rather than discussing and challenging the basis for them.
Focusing on these individual cases and conflicts obscures the bigger picture and the more substantial questions such as why the craving for identity is as pronounced as these cases would suggest. There are very strong indications that the craving for identity is significantly more prevalent than the conflicts, with their extreme positions.
In its own way, the case of the song was a prime example of this, as on the very day it peaked, the Danish Parliament was undertaking the third reading of the Finance Act for 2019, which was due to be passed the next day. The very fact that, in this situation, an almost united Parliament and media landscape gave higher priority to a more than two-year-old episode from an internal employee meeting than the Danish national budget reveals the significance assigned to the issue of identity.