StudentCrew: "We matchmake students' ambitions with student jobs"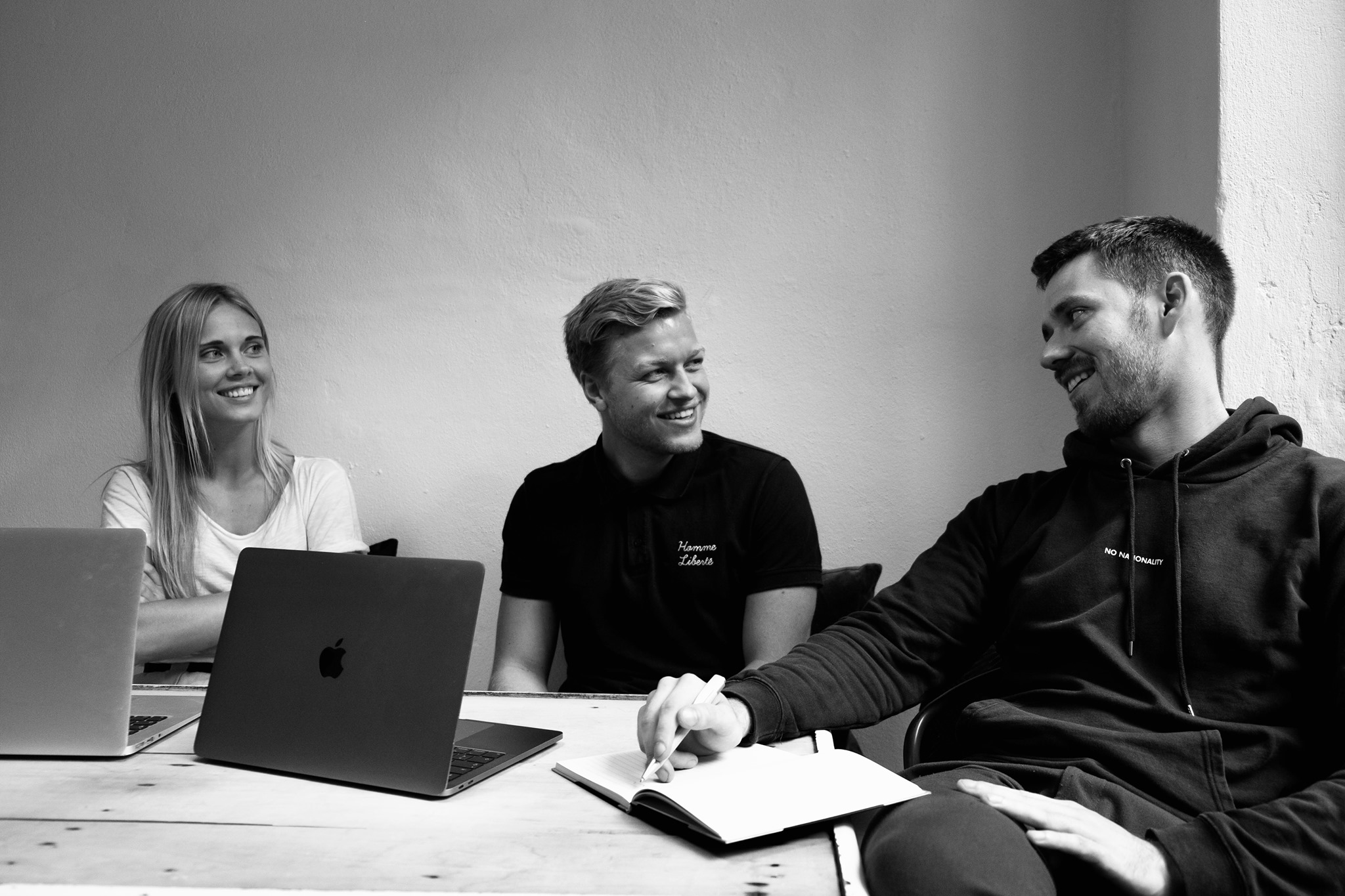 Orange-vested Covid-19 self-test assistants are spotted at Solbjerg Campus. They are student workers recruited through the student and company matchmaking platform StudentCrew – a business co-founded by a CBS student.
It has now been three years since the two founders of StudentCrew, CBS business administration student Ida Lambach and Mads Wedel, switched playgrounds from the elite athlete fields at the sports gymnasium they both attended to enter the start-up sphere.
StudentCrew recruits students to work for companies in Copenhagen and Aarhus, and the list of collaborations includes VEGA, Velliv Pension & Livsforsikring, Tier Mobility and many others. CBS joined the party last August.
"We wish to relieve student anxiety about finding student jobs and assist in the process of aligning personal strengths and ambition with the next career move," says Ida Lambach.
The orange-vested suited-up workers at CBS, making sure restrictions are met and comfort levels maintained in the self-test areas, were all hired through the platform.
"It feels meaningful to be able to assist students in their job-search process, which can be difficult to navigate on your own! And at the same time, personally develop by absorbing insight and learning from the process of starting your own company," Ida Lambach shares.
Let's just do it ourselves?
"After graduation, when we met up to hang out, a topic that kept reoccurring was how hard it was for us both to find student jobs that matched our requirement and intentions," says Ida Lambach.
The two founders wanted to witness a change towards a more effective and helpful job-finding process, and so they decided to be a part of it.
"We thought, why not just do it ourselves?"
StudentCrew's work, consisting of effectively matching student and company demands, covers different functions – though much of the magic takes place behind the scenes.
"We invite students to make CVs via a function that our website offers and then work behind the scenes to align their CV content with who they are, their strengths and the type of job they are trying to land."
"It is an engaging process that works because it also allows us to match students with jobs they haven't thought of applying for, but that we can see would be a great fit for them," she continues.
Role models and not getting hung up on perfection
 Ida Lambach grew up with an entrepreneurial mother who started her own business when Ida was six years old.
"I don't underestimate what that has meant for me in terms of becoming an entrepreneur myself," she shares with a smile.
Today, she mirrors, is inspired by and expands on what her mother has taught and shown her. Her courage and work ethic are two traits she emphasized as extra admirable.
"Having role models is extremely important. If you don't directly have someone close to you with the expertise in areas you want to develop and dive into, I suggest you reach out to someone who you wish to learn from and thereby create one for yourself. For students at CBS, there is also a lot of help at hand at their CSE department!"
According to Ida Lambach, having someone to brainstorm with is very important and a vital source of support – just as she and Mads Wedel, her co-partner, offer one another support.
"Mads and I work really well together. We are similar yet very different and have competences and interests that complement each other. In StudentCrew operations, Mads is the primary technological genius and Ida is the main business mind.
"Collaborating with people who have different specialties to yours allows you to challenge yourself! To develop, discover and learn new things."
For Ida Lambach, challenges are a source of enjoyment.
"It feels important to challenge myself whilst still feeling content in my present career path. Learning new interesting things and exploring new perspectives lights me up inside," she says smiling.
Students who sense their own inner fire, but find themselves stuck in a rut with an idea should make a plan, take a leap of faith and follow up with a lot of dedication, Ida Lambach believes.
When StudentCrew started, the platform was far from perfect but was made possible with all the software solutions available online.
"Don't feel like everything has to be perfect from the beginning, it's all a work in process. And starting something on our own while studying was actually perfect timing. It allows for so much flexibility!"
Ida Lambach plans to enjoy that flexibility on her road trip through Europe when traveling is once again permitted. Then you will probably find her at a cozy restaurant in Italy enjoying a glass of wine or on a calm beach matching students with their desired student jobs.