Risk of brickwork collapsing closes off CBS building for six weeks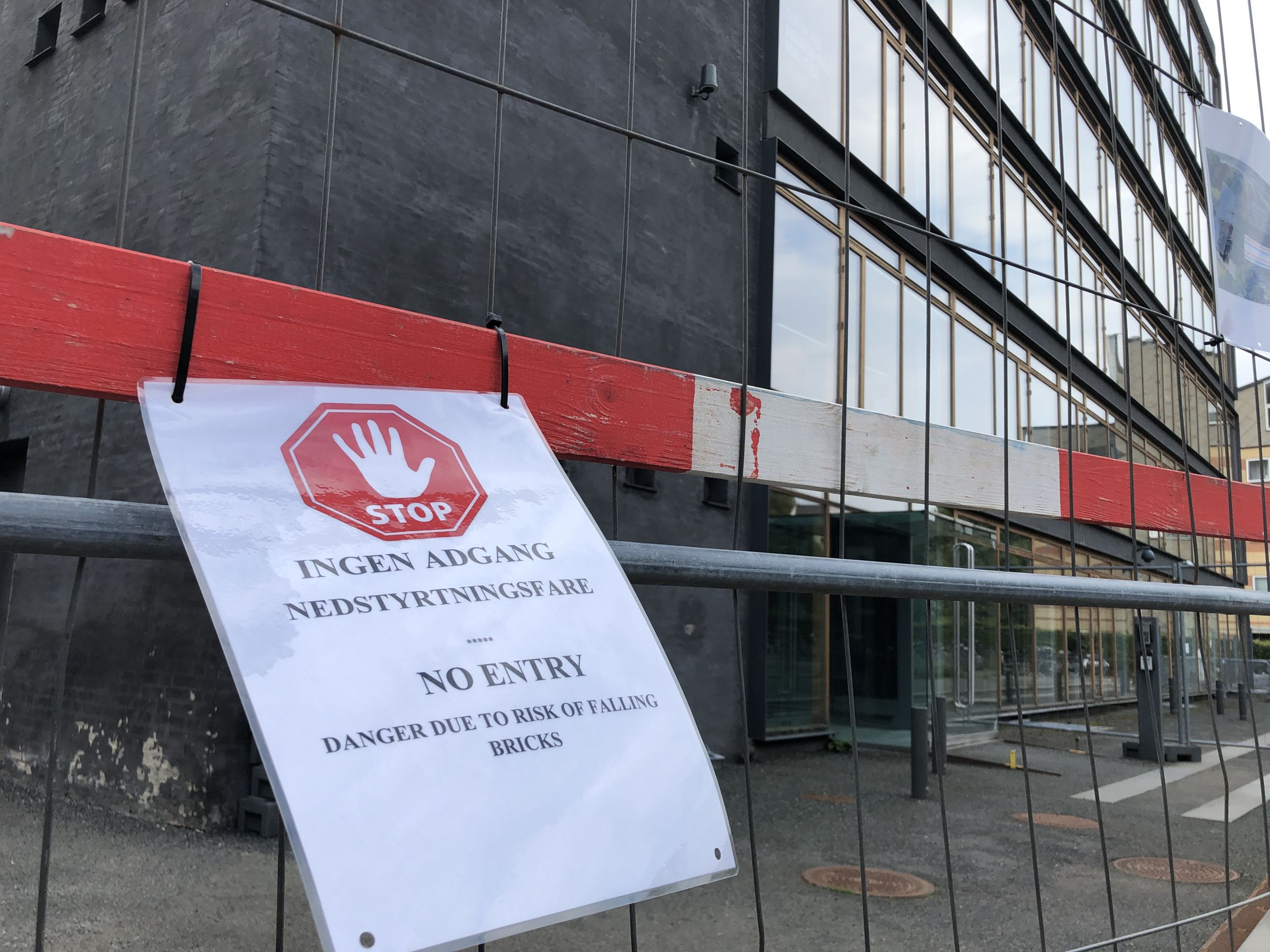 The entire Department of Digitalization has been relocated after an investigation has revealed a risk of brickwork collapsing at Howitzvej 60. "There is no risk of the entire building collapsing," a statement on CBS Share says.
The building on Howitzvej 60, which houses the Department of Digitalization and several student facilities, has been emptied and fenced off due to the risk of brickwork collapsing, according to a statement on CBS Share.
Recently, a crack was discovered in one of the gables, but following a more thorough investigation conducted by Estates Management (EDA) with assistance from external consultants, the decision was made based on "a precautionary principle" to shut down the area while the building is repaired.
According to the statement on CBS Share, the brickwork is at risk of collapsing at both ends of the building facing east and west.
"There is no risk of the entire building collapsing, but the situation is still serious enough for us to close the building," writes Leslie Brandt Kristensen, Estates Manager at CBS, in the statement.
The building will be closed off for six weeks up to and including Friday 22 October.
During that time, the building will be braced to prevent the gables from collapsing, which will allow for the building to reopen while the gables are "thoroughly renovated" in the months ahead.