The industry is missing out on the opportunities of eye tracking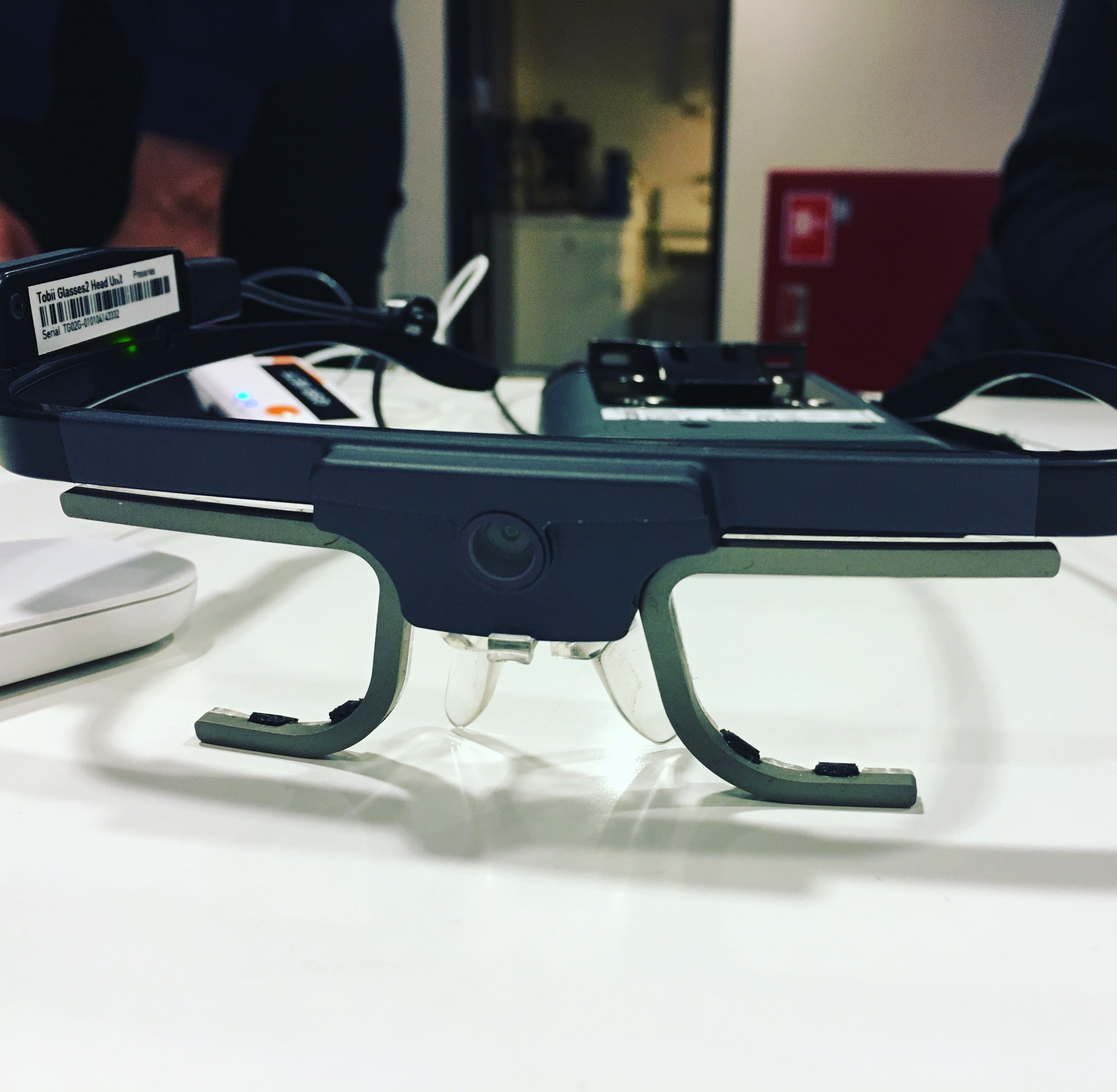 Eye tracking technology is the key to unlock the secrets of consumer behavior. That's why Associate Professor, Jesper Clement wants to give companies access to the eye tracking lab at CBS – hoping to create a network for collecting data for future research.
When you stroll down the aisles in the supermarket searching for the groceries on your list, it's easy to get sidetracked. Colorful and well-designed labels might distract you and lure you into buying everything from organic ketchup to three-layered toilet paper with a scent of lavender.
You don't have the time or capacity to assess all products on the shelves. And eye tracking research reveals that less than half of the products in category get any attention. So the question is; what makes you choose one product over another? Knowing this is the Holy Grail for most companies in the retail industry.
One way of figuring it out is by using eye tracking as this technology gives a unique insight into people's visual attention and behavior when they look for products.
The technology is not new, but for a long time, eye tracking has been misused by the industry, explains Jesper Clement, Associate Professor at the Department of Marketing at Copenhagen Business School.
"Eye tracking technology has received a lot of hype. But the results and use of the technology often lack substance. Often, people are being excited by the technology itself. They forget to look into the data and use it to solve marketing challenges," says Jesper Clement.
That's why he wants to open up the eye tracking lab at CBS and welcome companies to make use of it.
What people don't see is the most important
Eye tracking technology primarily gives insight into what people look at, but according to Jesper, this is not necessarily the most interesting.
"Information about what people don't look at can be very useful for the designer, who has to come up with ideas for a brand's visual appearance. It's much cheaper doing it this way than designing a label and testing it at the supermarket," he says and continues:
"We want to make sure the methods and technology match the needs of the industry, so that they don't waste their time and money. We want to contribute new knowledge which will be useful for both the industry and academia," says Jesper Clement.
What Jesper Clement has in mind is a network of different companies that contribute the marketing-related issues that they would like Jesper Clement and his team of researchers to look into. By working with 'real life' challenges, they can increase the company's knowledge of how to optimize their visual brand, and, at the same time, gather new useful data for further research.
Furthermore, this network idea will also bring funds to the eye tracking lab, as companies will have to pay for updates on available technology.
Start-up companies are the best
More specifically, Jesper Clement wants companies who are in the start-up phase to take part in the network. Start-ups would have shared interest in knowing, what sort of design attracts the customer's attention.
"Two or three generic research questions could be taken into an experimental research design and findings could be presented exclusively for the members of the network. These research questions could entail various aspects related to the effectiveness of marketing materials, ad testing or package design," Jesper Clement explains.
Jesper Clement stresses that all projects must have academic relevance. Otherwise the CBS Lab becomes a commercial actor which is certainly not the intention. The data from experiments carried out by the researchers in the lab are not only for commercial use.
Findings will be available exclusively for network members for a period of time, after which they will be open for publication. In that way, each project serves many purposes.