Occupied with the unoccupied: How to juggle a business, a part-time job and studies at the same time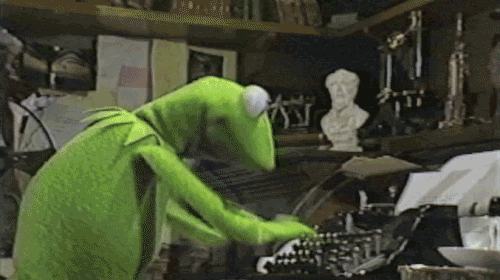 You probably know the feeling. You've spent hours and hours writing the best application for the university course or job of your dreams. You've taken a good picture of yourself, and you've modified your résumé to make the layout look great, and you've sorted out the chronology of your former jobs. You send it and then...
… after a few days, you either receive a mail that says: "Thank you for your application. Unfortunately, we found another candidate…" or you just don't receive any answer at all. You think to yourself: "If they just met me, and saw how well my skills match their needs, they would have hired me instantly".
Well, you're not alone – and this is one of the main issues of the application process that CBS students Emma Due Bitz and Mads Koch Petersen want to solve. They've each created their own start-up business that focuses on overcoming the obstacle of the application for many qualified candidates. CBS WIRE met the two ambitious administrators to talk about their start-ups, and how they manage to juggle being students and hard-working entrepreneurs at the same time.
The business of helping people to write about themselves
Mads Koch Petersen is 20 years old. He studies International Business at CBS and in addition to that, he runs the entrepreneurial company Mimer together with three of his friends. Mimer is an online platform that connects applicants with writers. If people want to apply for a job, a university course or a scholarship, they can get in touch with a writer who can write the application for them. To some, this might seem like bucking the system. But according to Mads Koch Petersen, the company helps solve essential problems with the written application as a gateway to job interviews.
"For example, we had a woman last year who wanted to study to become a nurse. She was dyslexic and not good at writing. So we wrote her application and she got into the nursing school. She was an excellent applicant, and she had all the qualities that the school was looking for. But due to the difficulty she experienced as a dyslexic, she would have had problems getting in if she wrote the application herself," Mads Koch Petersen says and continues.
"Therefore, the reason it's important to solve our applicants' problems with their applications is that schools, universities and employers may lose out on a very good candidate."
But how can a company be sure that it's a 'real' application and not just the work of a skilled writer who has made the applicant's qualifications look more ostentatious than they should?
"We only communicate facts. We don't make anything up. We just make sure that a person's strentghs shine through. Look at it this way: How would a company assess someone if their skills did not come across in the application? We try to level the playing field," Mads Koch Petersen points out.
Show, don't tell
While Mads Koch Petersen and Mimer help applicants to describe their skills and competences to educational institutions and employers, Emma Due Bitz aims to help applicants show their abilities to potential employers.
Emma Due Bitz is 23 years old and has a bachelor degree in International Business and Politics at CBS. Together with her boyfriend, Simon Gundersen, they founded the company Casefair that seeks to qualify the use of cases in the process of recruitment. This happens in a cooperation between Casefair and the companies that are looking for new employees. They design a case specifically for the recruitment process, which the applicants must solve to show how they would complete an assignment that is typical for the specific job.
According to Emma Due Bitz, there are several problems with job applications. They tend to have the same keywords and say very little about the concrete abilities the person has. It also takes a lot of time to write and read an application. Therefore, Casefair seeks to break away from the standard application by replacing it with a case as a gateway to job interviews.
"The problem about the application is that it says absolutely nothing about the candidate. A lot of applications are also very standardized: We all write them in the same way, we've all learnt which words to use – you have to be 'detail-oriented' and a 'team player'," Emma Due Bitz says and continues:
"At the same time, a lot of applicants reuse their applications for different jobs or spend too much time on thinking about what the employers want to hear, which has very little to do with the job. Therefore, all in all, the application doesn't possess much value. So what we want to do is to make better use of the time spent. With a case, you have the opportunity to distinguish yourself from other candidates by showing how you would solve a task that is relevant to the job."
But how do you prevent cases from becoming just as homogeneous as the standard application?
 "The individual case reflects the job the candidate is applying for. It showcases the unique aspect of what it means to work for this company in a specific role," Emma Due Bitz explains.
How to manage business, studies and life
Working nine to five, as country singer Dolly Parton put it, doesn't quite cut it if you want to study and be an entrepreneur at the same time. However, Mads Koch Petersen and Emma Due Bitz have found a way to juggle everything.
According to Mads Koch Petersen, it's difficult to find time to keep up with studies while running a business. Especially when you need to have a part-time job to supplement your SU and make a living. But he and his three colleagues have found the right recipe to make it work.
"Usually, the daytime is reserved for study and work, and we work on Mimer in the evenings and on weekends. So we usually concentrate on Mimer from five o'clock till midnight."
So what about sports and going to parties and stuff like that?
"Well, we don't want to miss out on the parties, but sports has unfortunately been neglected these last couple of years. But obviously we have to say no to certain things because there are only 24 hours in a day. However, we manage quite well, I think."
Even though Emma Due Bitz is very hard working and ambitious, juggling a part-time job, a company and her studies has been tough. Last year, aside from work and studies, she was writing a book and was also occupied with Female Invest – an investment organization for women. It all became too much, so she quit her job and went on vacation. She came home six weeks later and started Casefair. Today, she has found a way to structure her time, although it's still not an easy task.
"It's been hard – and it still is, and you can't have the same social life as your fellow students and friends. But working on Casefair this past year has given me so many great experiences and I've learned so much that I would gladly do it all over again."
A big and bright future
Although being an entrepreneur is hard and takes up a lot of time, things have been going pretty well for Casefair and Mimer lately. In September, Mimer won first place and 75,000 DKK at the CBS Startup competition, and Casefair has become Growth Partners with CBS this year. The future looks bright for the two start-up entrepreneurs who are both planning to expand their businesses.
"We want to get more customers and show how Casefair can create value for both the applicant and the employer," Emma Due Bitz says. Mads Koch Petersen and his fellow founders also want to expand their business.
"We want to increase the number of products to include scholarships and we want to focus on corporate copyright. Then we want to go international at some point as well. But let's see when that happens," he says with an ambitious tone and a cheerful smile.