More than 100 companies are ready to hire more bachelor graduates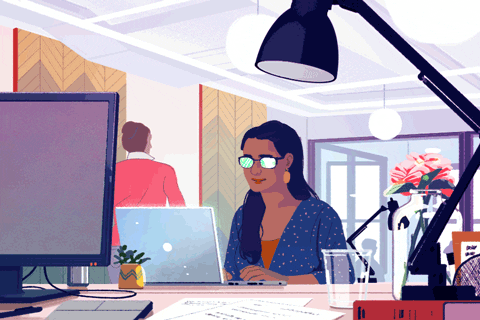 A total of 103 companies have signed Tommy Ahlers' bachelor pledge and are open to hiring more bachelor graduates. The President of CBS Students supports the initiative, but emphasizes that it "should not encourage society to become less educated, but rather one that fosters life-long learning."
Firstly, the Minister of Higher Education and Science, Tommy Ahlers, extended the legal claim to three years, now he has managed to get 103 companies to sign his bachelor pledge, which is a declaration of intent. In signing this, the companies are signaling to bachelor graduates that they are open to hiring them before they move on to do their master's degree.
"I'm thrilled that the companies have responded to the pledge and want to give students a chance to get experience and therefore more knowledge about the job market before they do their master's degrees," says Tommy Ahlers in a press release from the Ministry for Higher Education and Science and continues:
"The fact that the support has been so great, tells me that we've probably only seen the tip of the iceberg, and that many more companies are ready to support a job market for bachelor graduates. It's an important step towards an educational system which is a better fit with a society that is continuously changing."
The initiative should not become one that encourages society to become less educated but rather one that fosters life-long learning

Mikkel Nielsen
The list of companies that have signed the bachelor pledge includes organizations such as: Teach First Danmark, TDC, A.P. Møller – Mærsk A/S, Flying Tiger Copenhagen and Google. You can see the full list of companies, which is still growing, here.
Mikkel Hansen, the President of CBS Students, is very happy about the response from the business community in creating a job market for bachelor graduates, as it gives students more freedom.
"While it is still important for society that people take a master's degree, the extension of the legal claim for a master's degree and the promising job market for students with a bachelor's degree will give students more freedom to structure their education according to their needs. For some students, it'll make sense to take some time away from their studies between the bachelor's and master's degree to apply their knowledge and grow as individuals," he says.
Mads Eghammer studied the BSc in Shipping and Trade at Copenhagen Business School. The bachelor program is specifically designed to allow bachelor graduates to take up permanent full-time positions within the shipping sector right away. So when Maersk Broker offered him a position, he said yes.
"Most of my classmates did a master's degree after graduation, but you don't have to, and that suited me very well, as I'm far more practically minded," he said to CBS WIRE when he was featured in an article about the bachelor program.
The extension of the legal claim is expected to come into force from July 1, 2019, which means that bachelors who graduate in the summer of 2020 will be able to benefit from it.
Mikkel Hansen is curious to see how many companies will actually realize their commitment and offer more jobs to bachelor graduates. He hopes that the same companies will not stand in the way if the graduates wish to return to take up their master's degree.
"The initiative should not become one that encourages society to become less educated but rather one that fosters life-long learning," he says