Mihika's five tips for traveling to Malaysia: What you need to know and what's nice to know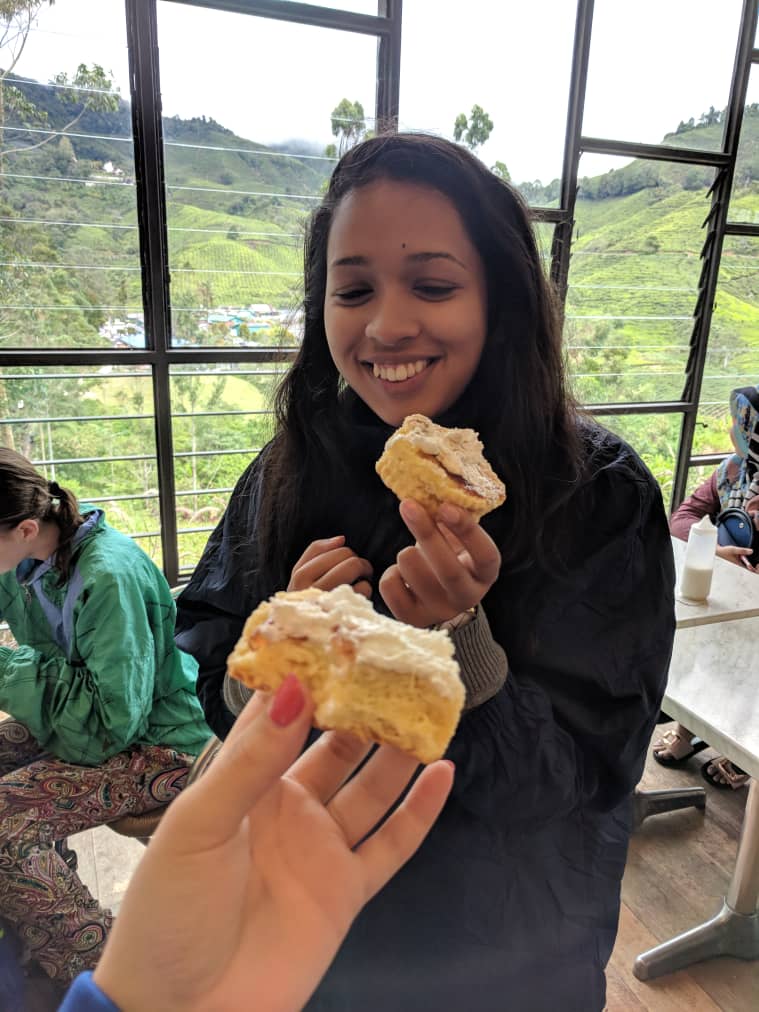 And just like that, somehow four months has already flown by, and I'm sitting here writing my very last article in this series of posts from my exchange at the University of Malaya in Kuala Lumpur, Malaysia. The advice varies from small everyday matters to more complex admin processes that you might encounter. But they're all, in my opinion, things I wish I'd known about beforehand.
So, without further ado, here are my five pieces of advice for living and studying as an exchange student in Malaysia:
1. Reach out to someone who's done it before
This is my number one because this is what I missed the most. I had previous travel reports on MyCBS.dk that I could read through. While they were incredibly helpful in many ways, having someone who's experienced the same or something similar, to tell you that things are going in the right direction, is invaluable.
It's also an essential step in becoming more comfortable with your new surroundings when you first arrive.
The international office at CBS is actually an incredibly useful contact for this. Louise who is in charge of Malaysia has sent many students off to Malaysia before, and has a lot of insight from them on what to expect and how to approach various barriers. Louise is currently on maternity leave, but I am told that her maternity cover, Mette, is just as helpful!
The point is, whatever the international office doesn't know, they will try to find out for you. In the end, they're the ones who sent you abroad, and should things go horribly wrong, it's helpful to know that they're on your side.
It also helps to be able to talk to someone who's familiar with the norms of the country. For example, I would have really appreciated being told about the car-hailing service Grab, prior to arriving in Kuala Lumpur, so I wouldn't have spent my first day feeling like I couldn't get around. Or that there's a dress code in the library that requires shoulders and knees to be covered, so that I knew not to show up in an off-the-shoulder top, ready to study, only to be turned away.
Reach out to me, and reach out to your friends and family to see if they know anyone in your host country overseas. The world can be surprisingly small, just reach out.
Your exchange semester will be much more peaceful once you know that there's someone you can write to should questions, hassles or even an emergency arise.
2. Know the student visa process
Second is my beloved (not!) process of obtaining a student visa. I cannot stress this enough when I say please don't underestimate how complicated the whole process can be.
Without going into too much detail about it all – you can read about my crazy experience here – I would urge you to be aware of the fact that once you arrive in Malaysia as an exchange student, you have to surrender your passport and are without it for approximately 1-2 months. Just something to be aware of if you're planning to travel outside the country at the start of your trip.
Before I left on exchange, several other students had mentioned doing a 'visa-run'. A visa run usually refers to entering the country on a tourist visa, leaving the country at the end of the visa term, and then returning again to the country after a few days to automatically renew your visa. This is one way to avoid the complex student visa process. While this sounds appealing – especially for Danish citizens who don't need visas to enter Malaysia for 90 days, meaning that you would only have to make one trip out of the country during your stay abroad – the immigration here in Malaysia has become more and more aware of this loophole, and it has landed quite a few students in a lot of trouble. I'd therefore recommend that you stick it out through the cumbersome process and do it the proper way.
I can type for days on end about how terrible and unnecessarily complicated the student visa process is, but it's also important to remember that in the end you will get your visa and you will get your passport back. And then you will also get to experience something that I didn't imagine I would feel – the absolute joy of holding that little passport booklet with stamped pages and a shiny new student visa sticker inside.
3. Stay at the university at the beginning and then move out
This is what I did and it worked out great for me. But you might find a better way of going about it yourself.
The University of Malaya has a two-week period where you can stay on-campus and only pay rent for the days that you stay. After the fourteen days, you make the rental payment for the full semester. Having this buffer period was an ideal way for me to have a place to stay for the first few days while I got my bearings. Most importantly though, it was a great way for me to find people to live with.
Being on-campus amidst the buzz of orientation allows you to meet many, many people, and oftentimes the conversation is about where you live, if you're planning to live on-campus long-term, who's looking for roommates, and places off-campus to move out to. Being on-campus initially is a good way to get an insight into what your options are.
It's also a good way to determine whether you are planning to live on-campus. I chose to move out, but you might not. Having the chance to experience campus dorm life beforehand really helps in the decision-making process.
The pros of living on-campus include getting more of a community feel and interacting with locals more regularly. However, you would have a lower standard of living, than for example back home in Copenhagen, with the protocols of campus such as dress code and curfew to adhere to.
On the other hand, living off-campus often means a more luxurious everyday lifestyle. For example, I live in this amazing place for a tiny portion of the rental price of what I would expect to pay in Copenhagen.
Of course, the disadvantage is that living off-campus in Kuala Lumpur is more expensive than living on-campus.
4. Be prepared for food overload!
If I had to associate Malaysia in all its glory with one word, it would be 'food'. And no doubt the locals here would agree with me!
Being a population made up of so many different cultures, you are constantly bombarded by a world of food. Every menu you open is guaranteed to have Indian-, Chinese- and Malay-inspired dishes. Eight out of ten times you will also find Korean and Western dishes on the menu. Food here is relatively cheap, of course depending on where you go, and the best part is that every type of food you can imagine can be delivered right to your doorstep!
Malaysian food must-tries include Nasi Goreng and Mee Soup, and of course the Malaysian national dish, Nasi Lemak.
Like my roommate Thit said when we first arrived: "If you come to Malaysia for a semester, and you don't go back home a few pounds happier (and heavier), you've done something terribly wrong!"
5. Write down the memories
Or take photos or videos or whatever! With so much going on, it can be difficult to remember what you did, when and how you felt at the time. Not only is it a nice way to reminisce later, it also comes in handy when you're back in Copenhagen and have to write a travel report about your time abroad for CBS anyway!
And there you have it, five things that I would advise anyone who's thinking of going to Malaysia. If I were to add one more small thing, I would say: Don't sweat the small stuff. This is much easier said than done, I know. But really, it's true!
AST (Asian Standard Time) is actually a thing where things work incredibly slowly. It's normal for professors to be 40 minutes late to a lecture and a bus that is supposed to come every five minutes, only comes every 40 minutes. So, if you're a little late to class one day, it's okay!
Things might be slow, but they eventually seem to work themselves out in the end.
This is something that I'm still struggling with, but this laid-back laissez-faire attitude seems to be the way the locals do things, so there must be something to it!
That being said, Malaysia is a beautiful country, rich in culture and tradition, and I don't exaggerate in the slightest when I say that Malaysians are some of the most friendly and warm-spirited people I have ever met.
I hope my posts have inspired you to go to Malaysia, to study or visit. I can guarantee you won't come home disappointed!