Inger Askehave is CBS' new deputy president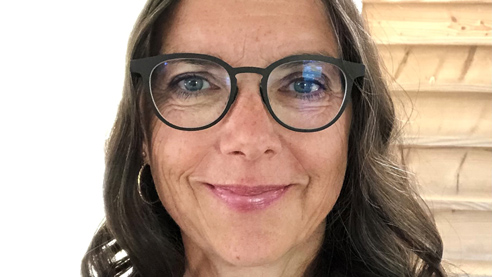 CBS' new deputy president position will be taken up by the current Pro-rector of Aalborg University, Inger Askehave, on February 1. Among her tasks, the new Deputy President will have direct management responsibility for CBS' department heads and departments with almost 1,500 staff members.
On February 1, the Senior Management will expand, as Inger Askehave becomes CBS' new deputy president.
Inger Askehave, who is a Professor of Corporate Communication and Business Language and is currently Pro-rector at Aalborg University, has 10 years of experience in university management at senior level, according to a statement at CBS.dk.
Her job will include assuming direct responsibility for CBS' department heads and departments, helping to implement CBS' new strategy, and substituting for the President of CBS.
"I have applied for this new position because I am motivated by CBS' new ambitious strategy and the possibilities provided to set a clear, strategic direction for CBS. The goal of influencing and creating societal transformation is an interesting ambition and I look forward to getting to know the department heads, departments and employees and discovering how we can strengthen our role as a university with knowledge and insight to support and drive the development of society," says Inger Askehave in a press release from CBS.
Inger Askhave gained a PhD in corporate communication at Aarhus School of Business before being employed at Aalborg University.
"I look forward to returning to the business university environment and this is one of the reasons why I applied for this position," says Inger Askehave in a statement on CBS Share, adding that she is looking forward to implementing CBS' new strategy:
"It may sound like a cliché but over the years I have come to realise just how important it is to be open, curious and interested in dialogue when assuming leadership responsibility. Clearly, I am going to bring this with me when we start implementing the new strategy at CBS," she says.
CBS WIRE will interview Inger Askehave when she has started her new job at CBS.