"If you work at an SME, you are not a member of the marketing department – you ARE the marketing department"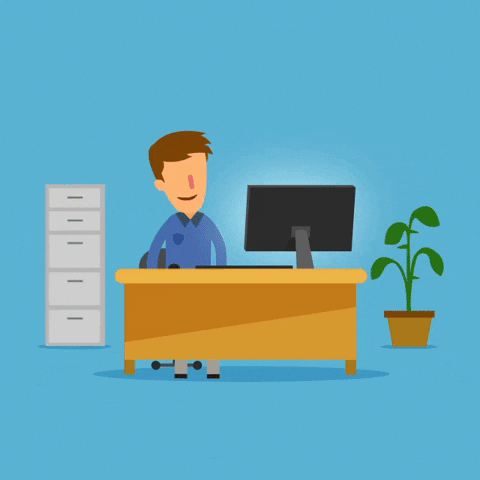 Small and medium sized businesses are unexploited territory when it comes to creating more relevant student jobs, claims Co-Founder Casper Skjold Nielsen. Through his business Cand, he connects SMEs and students, and CBS student Caroline Kamp Iversen is one of 500 who landed jobs at SMEs.  
Every time Casper Skjold Nielsen hung up the phone at Aarhus University's career center after talking to the owner of a small or medium sized business interested in hiring a student, he had a feeling that they would not even set up the position.
"My guess is that 9 out of 10 never got around to creating the position, as they simply didn't know what to write and what to expect from the students. And that's a pity," he says.
A pity that he, with his business partner Martin Lie, turned into a business venture – the talent management company Cand.
Cand helps small and medium sized businesses recruit business students from CBS and elsewhere. In short, the SMEs describe what tasks they need help with, and through its Business Academy, which students can sign up for, Cand picks out potential candidates for the SMEs to recruit.
According to Casper Skjold Nielsen, Cand and the SMEs have created about 500 student jobs since the company was launched in 2015.
"When we checked our data for 2019, 94 of the businesses were hiring students for the first time. Those jobs would never have existed without the help provided to show how students could benefit the businesses and then find the right student," says Casper Skjold Nielsen.
One of the students hired through Cand's Business Academy is Caroline Kamp Iversen. She is studying for a Master's in Organizational, Innovation and Entrepreneurship and works as a marketing assistant for the software development company iSpoc. She creates content for the business' website and LinkedIn, and produces sales pitches and webinars for new and existing customers.
"What I really enjoy about this job is that the road from thought to action is extremely short. There's also a need for your competences and what you have learned during your studies, while the sense of freedom is huge," she says and continues:
"If I have an idea or want to try something out, 99 out of 100 times I'm met with smiles and excitement."
New skills, up-to-date knowledge, fresh drive
In Denmark, we have about 300,000 SMEs, but they are hardly represented at the universities. CBS has also acknowledged this problem and is now working on changing the situation through the EU-funded project Øresund Match.
Apart from not knowing how to recruit the students, Casper Skjold Nielsen believes that there are more reasons why SMEs and the universities have a hard time finding each other.
For example, SMEs do not have the resources to pay for auditorium advertising, and why would they, when they only need to hire one student, Casper Skjold Nielsen says.
"Moreover, the students don't see the SMEs on a daily basis. They see Coca Cola, Arla and Mærsk – the big brands. Often, students have never heard of the SMEs. They are subcontractors to Mærsk, produce fitness gear, develop software or produce a component of something bigger. You need to know them to see them," he says.
But SMEs and students have plenty to gain from each other, Casper Skjold Nielsen explains.
"In an SME, you get an entirely different range of potential responsibilities. You are not just a member of the marketing department, you ARE the marketing department. And you can shape your position and develop it, unlike in a big business," he says.
Are you the kind of person who likes to be of a crowd and have limited work tasks, or do you want to join a company where you can help direct?

Marianne Bach
Marianne Bach, is the CEO of iSpoc. The business has six full-time employees, and has employed students several times. She explains that one of the main reasons why she hires students is because of their competences and input.
"The students have a different kind of drive, they think differently, and they have knowledge and competences that we don't," she says.
She hired Caroline Kamp Iversen through Cand and explains that the recruiting process can be a barrier for some SMEs to overcome.
"Finding a good match actually requires some resources. And you also need to figure out what tasks you have and what skills and competences you need to solve your tasks. And that is the biggest barrier," says Marianne Bach.
Like a big playpen
Casper Skjold Nielsen explains that businesses – no matter their size – will encounter a type of task that they do not want to spend too much time on, but it has to be done for the business to function. These tasks can be ideal for students, he says.
"You often see CEOs who are extremely excited about their fields. Maybe you are a carpenter, who really loves your craft, but as the business expands, so does the paperwork, which isn't your strength, but it must be done. You can get a student from, for example, CBS to do the accounting, marketing or administrative work, something that person really enjoys. The combination of academics and SMEs is a win-win solution," he says.
When asked what SMEs ought to do if they are contemplating hiring a student, Marianne Bach answers:
"You need to take a close look at your business and its tasks. What tasks will not be solved and what competences are you lacking. If you can identify these two categories, you will often see what work needs to be done to reach the next level," she says.
Marianne Bach encourages students to think about how they see themselves before looking for a student job, because, depending on the answer, a student job at an SME might not be bad choice.
"Are you the kind of person who likes to be of a crowd and have limited work tasks, or do you want to join a company where you can help direct? If you work for an SME, you are part of the business. Caroline joins us for morning meetings, she knows what's going on several levels, and she knows our customer base and challenges. You are involved in all aspects of the business in an SME," she says.
Caroline Kamp Iversen has worked for iSpoc since November 2020, and she encourages other students to give a student job at an SME a chance.
"If you are thinking about getting a student job at an SME, take a look at your skills and how they can be useful in that business. And believe that you have something new to offer them. As long as you have a proactive approach, you can get so much responsibility and so many new tasks. Moreover, there's room for making mistakes, in my experience," she says and adds:
"It's rather like a big playpen."