"I remember how astonished I was when I saw how people are more accustomed to buying second-hand products or reusing what they already own in Denmark"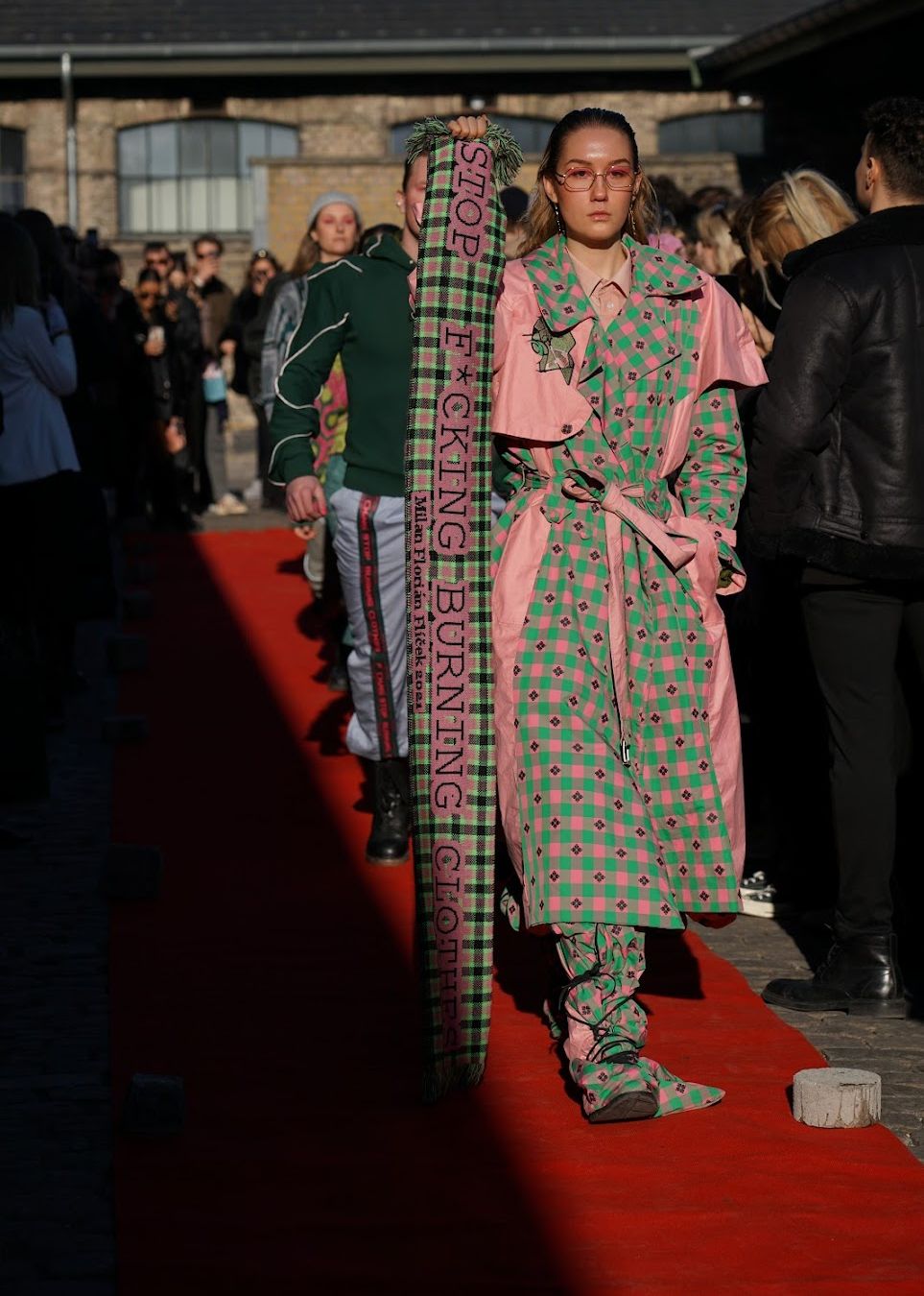 Before I moved to Denmark, I discovered through social media a sustainable Danish brand that produces upcycled designer bags from plastic.
At the time, I did not know much about the term Scandinavian fashion, but the styles of the designs as well as the choice of colors and patterns immediately piqued my attention. The company was small, but its aesthetics, combined with its sustainability efforts were prominent, and led me to look more into relevant creative Danish businesses.
Later, when I started my master's at Copenhagen Business School, I decided to join the CBS Fashion Society, as I wanted to network with like-minded students as well as industry professionals and gain more insights into the fashion industry in Denmark. Due to COVID-19, society was inactive during the fall semester.
However, since the restrictions in Denmark have been lifted, it has become active again and a very meaningful event was organized at the end of March 2022. So, this month, I decided to talk about the Fashion Society at CBS and the particular event it organized to promote the circular fashion industry.
Before I delve into the event and the meaning behind the collaboration, I think it is important to touch upon the concept of circular fashion.
Alongside "sustainability", "ethical" and likewise, I believe the term "circular fashion" is one of the terms that we hear very often in the media nowadays, especially in Scandinavia.
I remember how astonished I was when I saw the prevalence of thrift shops and flea markets in Denmark, and how people are more accustomed to buying second-hand products or reusing what they already own. On this note, circular fashion refers to a model of production and consumption that rethinks the entire life cycle of the products we use today and emphasizes their longevity (Hill, 2022).
The term "circular" is intended to shed light on the key characteristics of circular fashion, which are among others:
Minimizing the material use in the production of individual items to increase recyclability
Working to remove non-recyclable and polluting materials from the supply chain
Recapturing each step in the process from garment cut offs to packaging for reuse
Ensuring use and reuse and bringing the recycled materials back to a "good as new" state (Hill, 2022)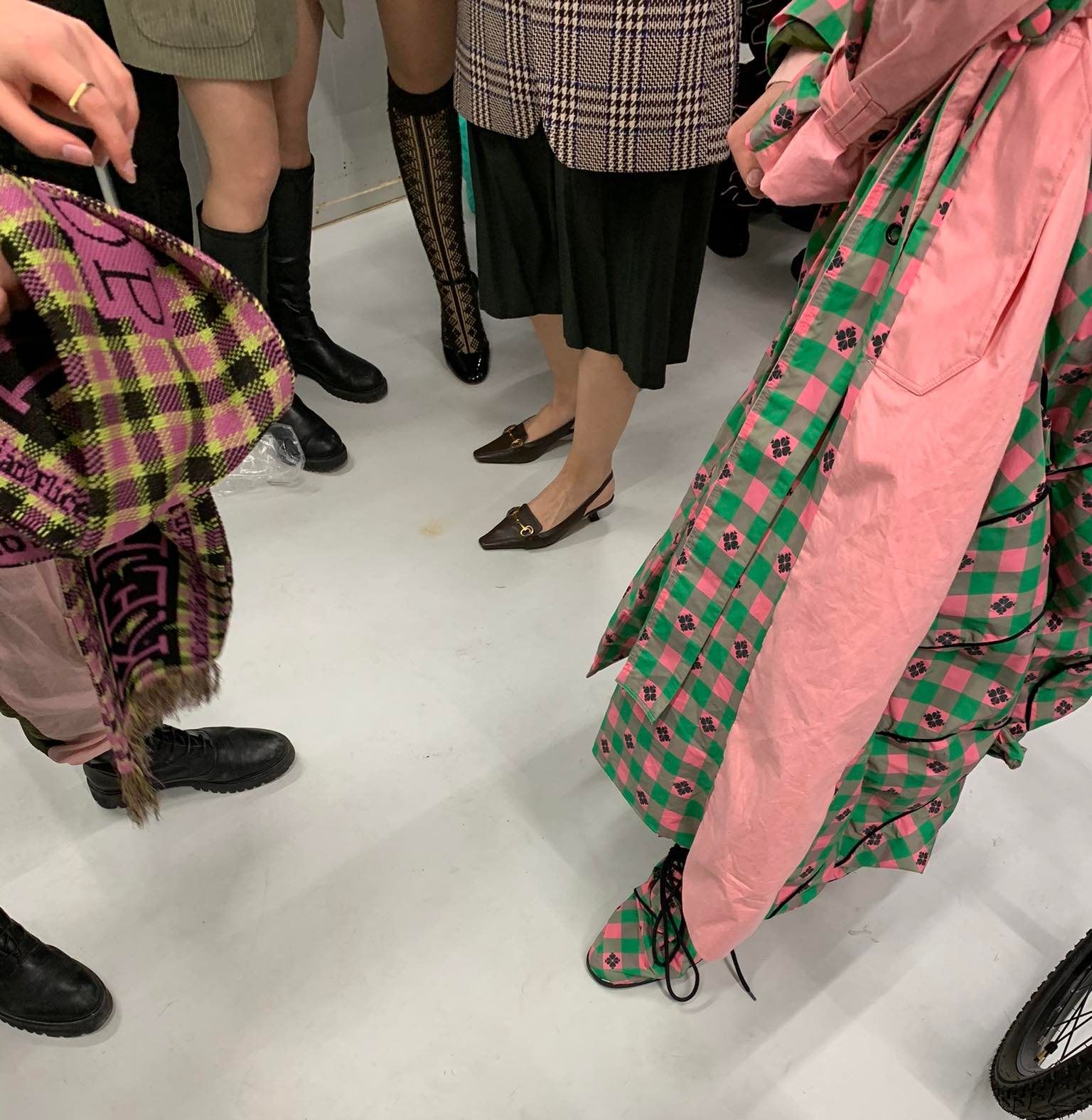 Moreover, it is not surprising to me that the term "circular fashion" was first coined at a seminar about sustainable fashion in Sweden in 2014.
Having lived in Denmark long enough to have adequate observations, I also noticed that in addition to the general tendency of Scandinavian people to buy second-hand, there are also a number of ethical brands in Denmark that are socially and ethically conscious.
Compared to low-cost fast-fashion products, these brands are naturally pricier, but considering the longevity of use, people still purchase from them. And these observations have also affected my purchasing pattern since I moved to Denmark simply because the environment allows me to make more environmentally and socially conscious decisions with the prevalence of vintage shops and flea markets together with ethical brands.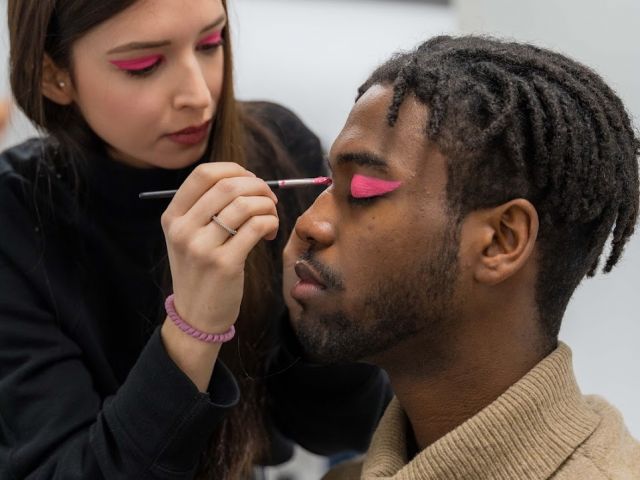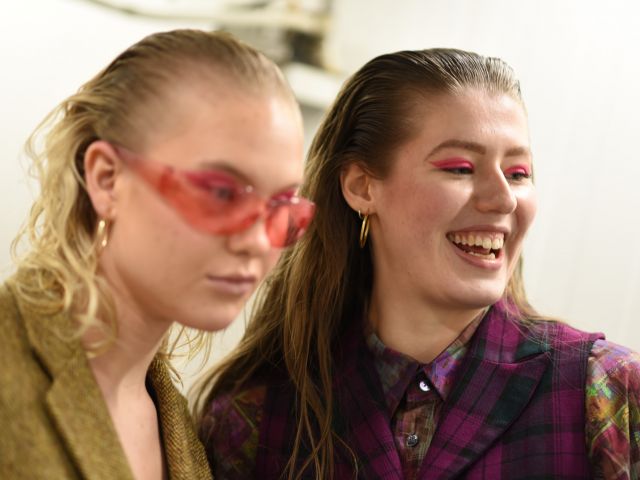 One of these ethical brands is called Our Shift – an activist fashion start-up that was found by two young people, Milan Flíček and Barbora Surá.
Our Shift was born against the problem of clothes that were burned after being returned to online retail stores. To explain the problem in simpler terms, when shoppers purchase products online and return them for whatever reasons, these clothes either end up in a landfill or better or worse, being burned.
This phenomenon is unfortunately not new, nor is being resolved in any way albeit with more media exposure and more awareness amongst people. Focusing particularly on this problem, the founders of Our Shift rethought ways to return these clothes to use by upcycling them with techniques like piping which is a sewing technique to define the style lines of garments.
While touching upon an emerging problem in the fashion industry and raising awareness about burning clothes, Our Shift also reinvented creative and buoyant designs and brought a whole new perspective.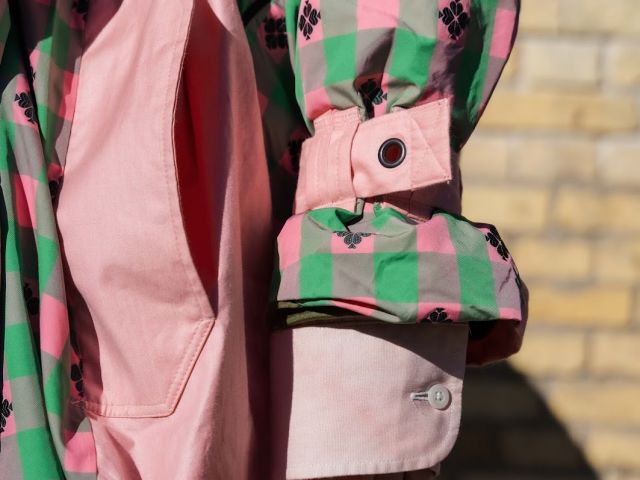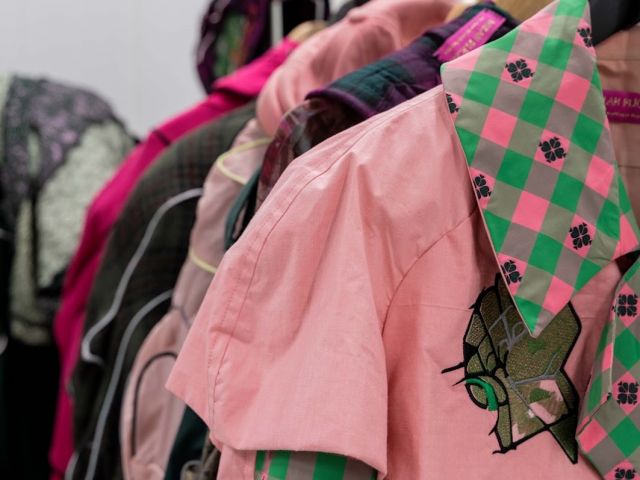 As Our Shift's and CBS Fashion Society's visions align on the significance of sustainability and circularity in the fashion industry, we collaborated on organizing our very first event of the semester – a fashion show to promote circular fashion and draw attention to the burning of clothes.
The event, where Our Shift designs were showcased, was organized primarily by CBS Fashion Society students and hosted over two hundred people. Likewise, the models were volunteers from Copenhagen Business School, whose active participation and performance during the event were remarkable.
I participated in the event as a volunteer model and therefore had a chance to observe the preparations – from rehearsal meetings and backstage, to the end product and the actual event. Every aspect was thoroughly considered, not only the models' make-up and hair but also their walk. Alongside the purpose of the event, which was to promote circular fashion and mindful consumption, I believe the willingness of international people to participate in an event with such clear vision is very impressive and promising.
As I am very interested in the sustainable fashion industry myself, I find the environment in Denmark quite encouraging and convenient for a sustainable lifestyle/career.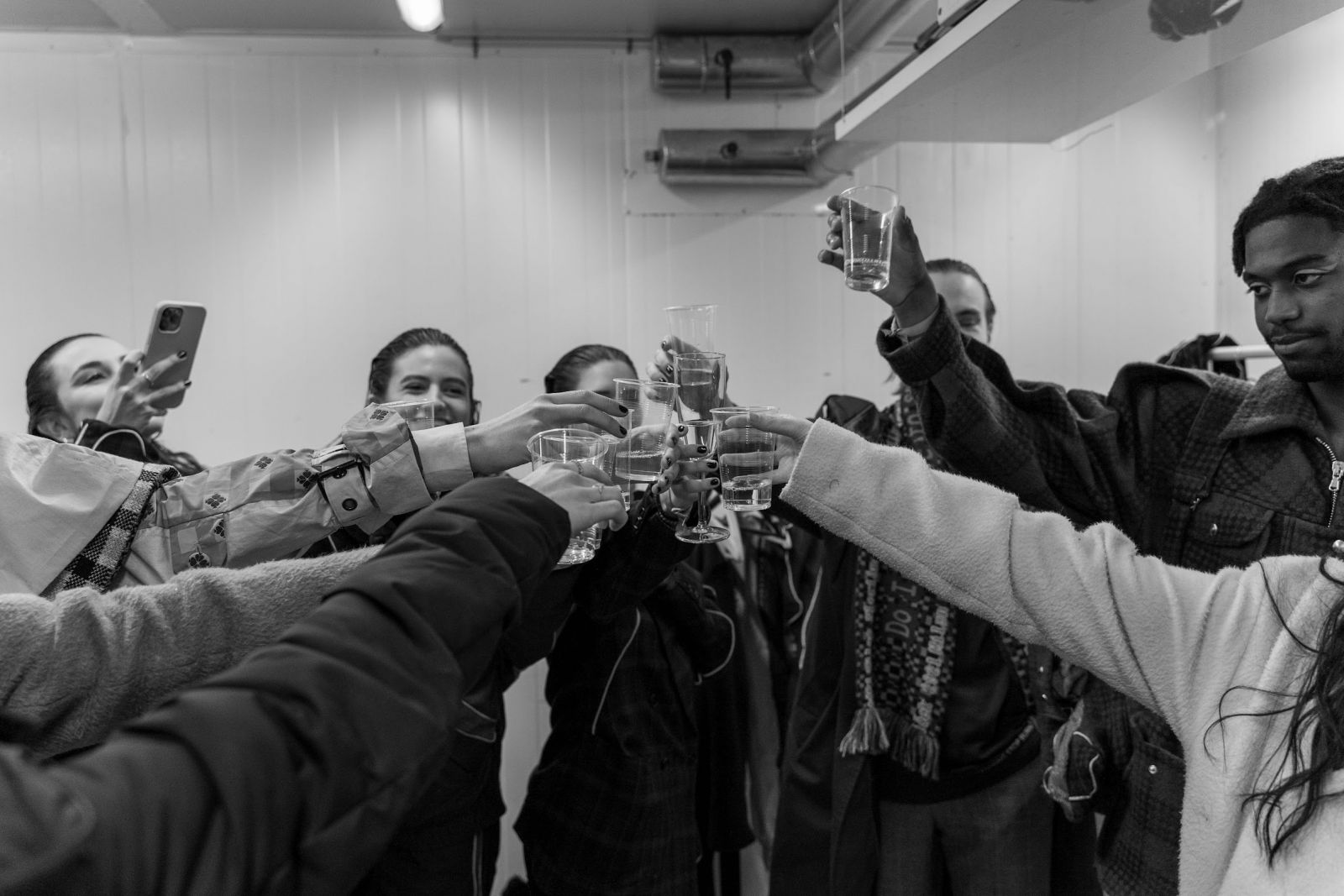 Being part of a meaningful event was breathtaking and made me reevaluate the career path that I want to take, given that Copenhagen is rife with like-minded professionals as well as opportunities. And it also brought me out of my routine in a refreshing manner. It was a great chance to see what happens behind the scenes and meet the creative minds behind the designs as part of the CBS Fashion Society.
With a powerful opening to the semester, CBS Fashion's activities are only beginning. As of now, we have twenty-five active members in the society participating in Social Media, Events and Finance Committees.
We are currently planning projects on small and large scales and are applying for funding from CBS Students to actualize our projects. Some of the future events we will be holding are knitting and crocheting workshops, which will be open to all CBS students who wish to take part.
Moreover, we are also currently discussing possible future collaborations with brands for designing tote bags or caps and photoshoots as well as clothing swap events. Likewise, as the reactions to our fashion show were very encouraging, we want to hold a second fashion show in the summer so more people can participate.
I believe this is an amazing opportunity to discover a new hobby and also meet creative people and expand our network as CBS students. So, I am taking every chance to enjoy my life at Copenhagen Business School. The fall in Copenhagen had its own charm, however with spring, it is an entirely rejuvenating atmosphere with plenty of sun and warmer temperatures.
I am already looking forward to summer with more creative outdoor events.