CBS student Troy Björkman provides skills on wheels for kids in at-risk communities in Peru, Angola and Jamaica
Along with the rest of the team behind Concrete Jungle Foundation, he provides kids and adolescents from exposed areas around the world with life skills, apprenticeships and skateparks. It all happens on the board, although some might say skateboarding is putting ideas into action – with CBS as an important part of the equation!
He has skated his whole life and loves the sport more than anything in the world.
However, when Troy Björkman was deciding what to do with his professional life, he was determined not to work with anything affiliated with skateboarding. He wanted a high-ranking career that stretched beyond skateboarding.
But all that changed when he realized he could make a living by combining two of his favourite interests in life: social development and skateboarding.
And Concrete Jungle Foundation (CJF) was the result – an international non-profit organization that builds skateparks and runs youth development programmes in underserved communities around the world.
Troy Björkman is Development Director on the Executive Board of the organization, and to acquire the right skills for managing the finances, he studies at CBS!
Educational journey
Troy Björkman is the epitome of a globetrotter – or as he puts it himself: "My life decisions tend to be quite international!"
And it's hard to prove him wrong. Originally, he's from Helsinki in Finland. But at the moment he lives in Denmark, runs youth development programmes and builds skateparks in Angola, Jamaica and Peru.
In 2014, he moved to Canada, where he studied for a Bachelor in Political Science and International Development Studies at McGill University before studying for a Master of Science (MSc) in Business Administration and E-business at CBS, from where he will graduate next year.
And there's a good reason why he chose CBS as the final destination on his educational journey.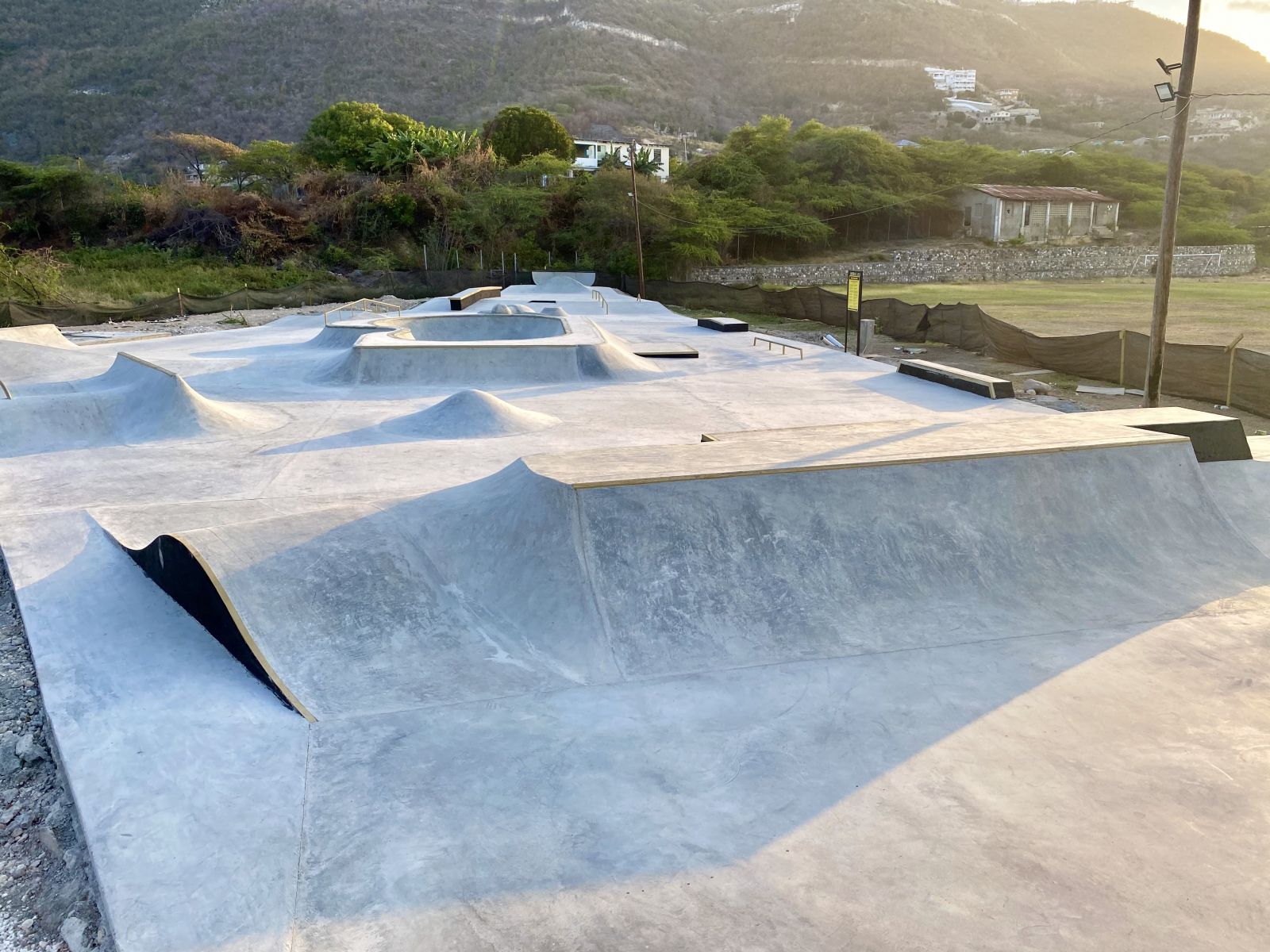 "I think I applied to CBS to learn about the flipside of the coin, so to speak. My bachelor had a very sociological focus and many intangible aspects of societal development," Troy Björkman explains and continues:
"And since the business side, based purely on economics, is such an important part of societal development projects, it was in my interests to study at CBS and gain a good understanding of that side of it all as well."
Not only was a deeper understanding of how business works important to Troy Björkman himself when he enrolled last year. It was also important for the rest of the team behind CJF.
"At that time, I was sort of falling into this role of doing business development for CJF, and we began to realize that it would make sense if at least someone on the team had a business background and could leverage market avenues for our organizational growth," he says.
Since then, Troy Björkman has completed about half of his master's degree, and can already see that studying at CBS has helped him significantly with his work at CJF.
"There are many specific skillsets that I would never have learned or applied if I had not been a student at CBS. Right now, for instance, at CJF we've just started implementing Google Analytics with an emphasis on digital marketing and fundraising," he says and goes on:
"And without the courses I have had at CBS, I would never have been able to apply a lot of the skills I'm putting to use now. So they have been very valuable indeed!"
Life skills and paid apprenticeships
Concrete Jungle Foundation is an internationally registered NGO. The organization aims to empower disadvantaged young individuals and youth communities around the world through promoting and sustaining the positive values inherent in skateboarding.
In practice, this is carried out by providing two different programmes: the Edu-Skate Programme and the Planting Seeds Apprenticeship Programme.
The Edu-Skate programme utilizes skateboarding, and the life skills embedded in the activity and culture, to promote positive life skills for children aged 6-16.
"Every week during the Edu-Skate programme, there's a focus on a different life skill that the skate lesson revolves around. The curriculum consists of 11 different life skills: confidence, respect, courage and teamwork to name just a few," says Troy Björkman.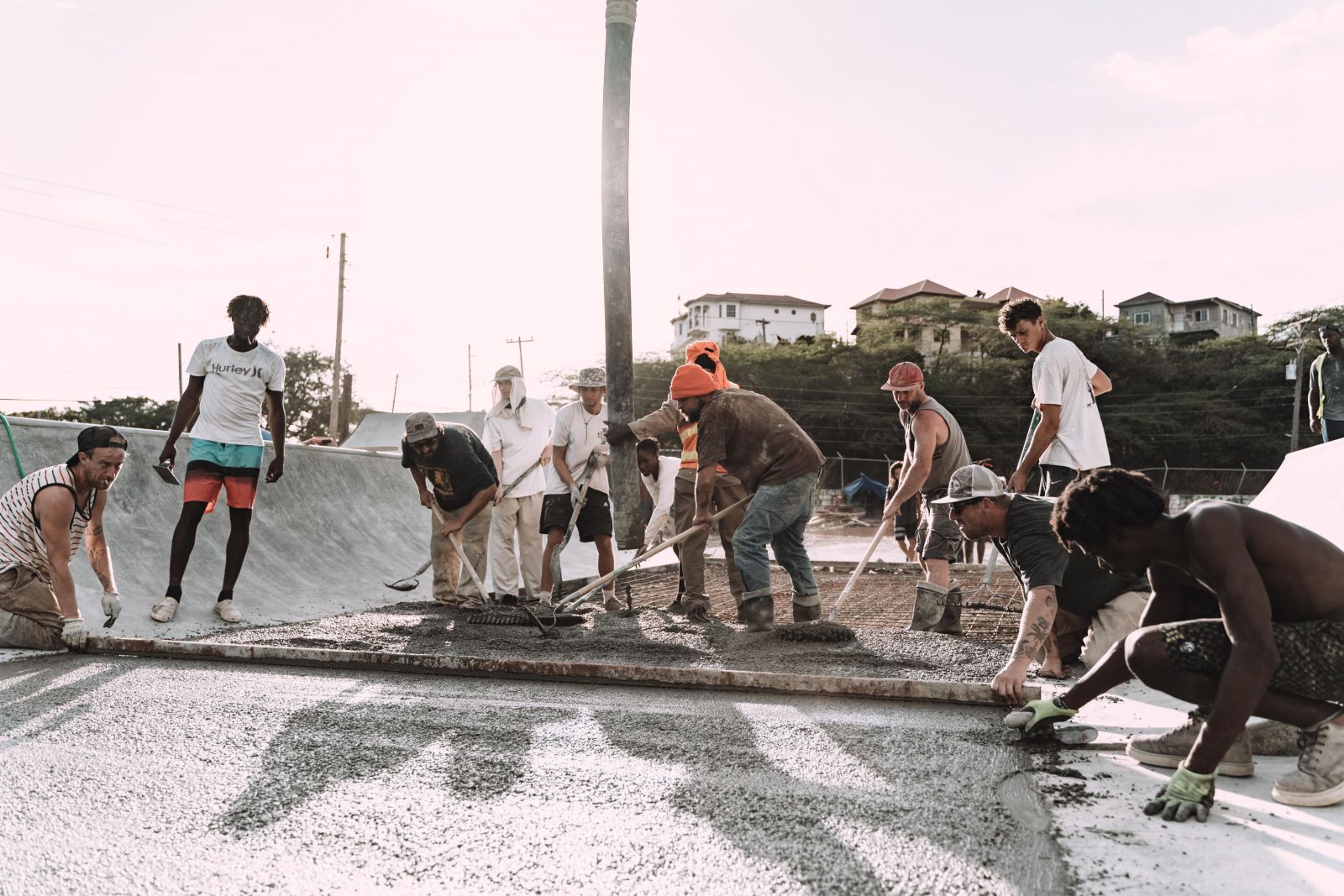 The other programme, the Planting Seeds Apprenticeship Programme, provides adolescents aged 16+ with paid apprenticeship positions in areas such as carpentry and concrete shaping as well as photography, videography, project management and entrepreneurship – all areas related to skating.
According to Troy Björkman, CJF responds to local demands for skateboarding facilities from socio-economically marginalised communities otherwise lacking in sports infrastructure and youth spaces.
"Then we evaluate the socioeconomic environment of the project and the potential for funding. If everything looks fine, we start fundraising to build a skatepark and a youth centre as part of the infrastructural development plan. And once the construction work begins, we provide our youth programmes at the site," he says.
No competition and incredible fun!
Since CJF was established about three years ago, the organization has managed to build three public skateparks for at-risk communities in Peru, Angola and Jamaica. They have impacted 365 children, provided 9 apprenticeships and achieved a 36 percent female participation rate across the programs.
While those numbers may impress some, how can skateboarding help empower individuals and improve communities? That's a question Troy Björkman and his colleagues get asked often.
"Research over the past few years has shown that the act of skateboarding itself, as well as the community and culture around it, contributes to a range of positive self-development variables," he says and continues:
"For instance, it promotes a lot of confidence, goalsetting, perseverance and social competences – especially for kids who have had problems in those particular areas.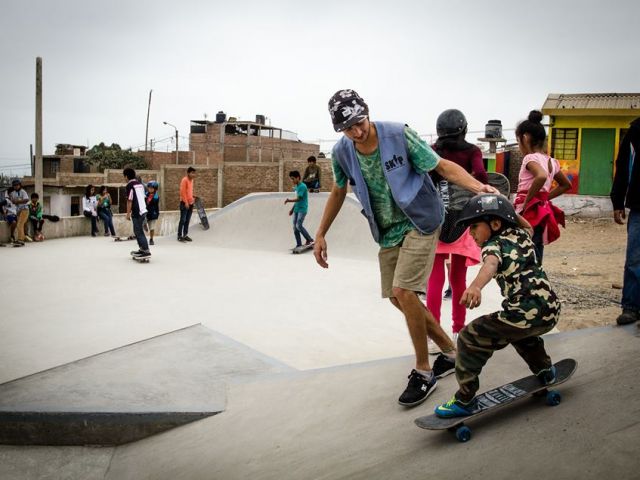 "And if you grow up in, say, Kingston Jamaica, where murder, drugs and youth crime are aspects of everyday life, a community, culture and site for something such as skateboarding actually have considerable positive impact in terms of getting kids away from these negative and criminal activities."
Another point Troy Björkman makes about the positive potentials and impacts of skateboarding is that the activity is inherently inclusive. In his view, the sport does not involve any competitiveness. Rather, it involves mutual support and self-improvement.
"But first and foremost, it's incredible fun! It provides meaning, passion and self-satisfaction for a lot of kids who don't have very much!"
An entrepreneurial counterculture
According to Troy Björkman, skateboarding be traced back to the early 1950sm, when surfers got bored and wanted something to do when the sea was flat. But street skateboarding as we know it today has been around since the 1990s.
Now a widespread sport and billion-dollar industry, skateboarding will be represented for the first time at the Olympics in Tokyo next year.
But despite the global dissemination of the urban sport, it has always been interpreted as somewhat controversial.
"Societally, skateboarding has always been perceived as a counterculture that's very anti-establishment. And to some extent, that is definitely true. Skaters take a great deal of pride in being independent and appropriating urban landscapes that are not intended for skateboarding," Troy Björkman says.
This rebellious reputation of skaters may seem hard to reconcile with the formal and law-abiding business world. But if you ask the development director of CJF, skateboarding and the business world actually have plenty in common.
"Entrepreneurship is incredibly fundamental for skateboarding. Almost all clusters of skateboarders and every single skater who's still active in adulthood tend to form organizations and companies," Troy Björkman explains and continues:
"So wherever you go, you have people who have opened skate shops, created their own brands, boards, stickers, shirts and the like. Therefore, in that sense, business is securely embedded in the culture of skateboarding."