CBS has to save DKK 20 million on TAP-staff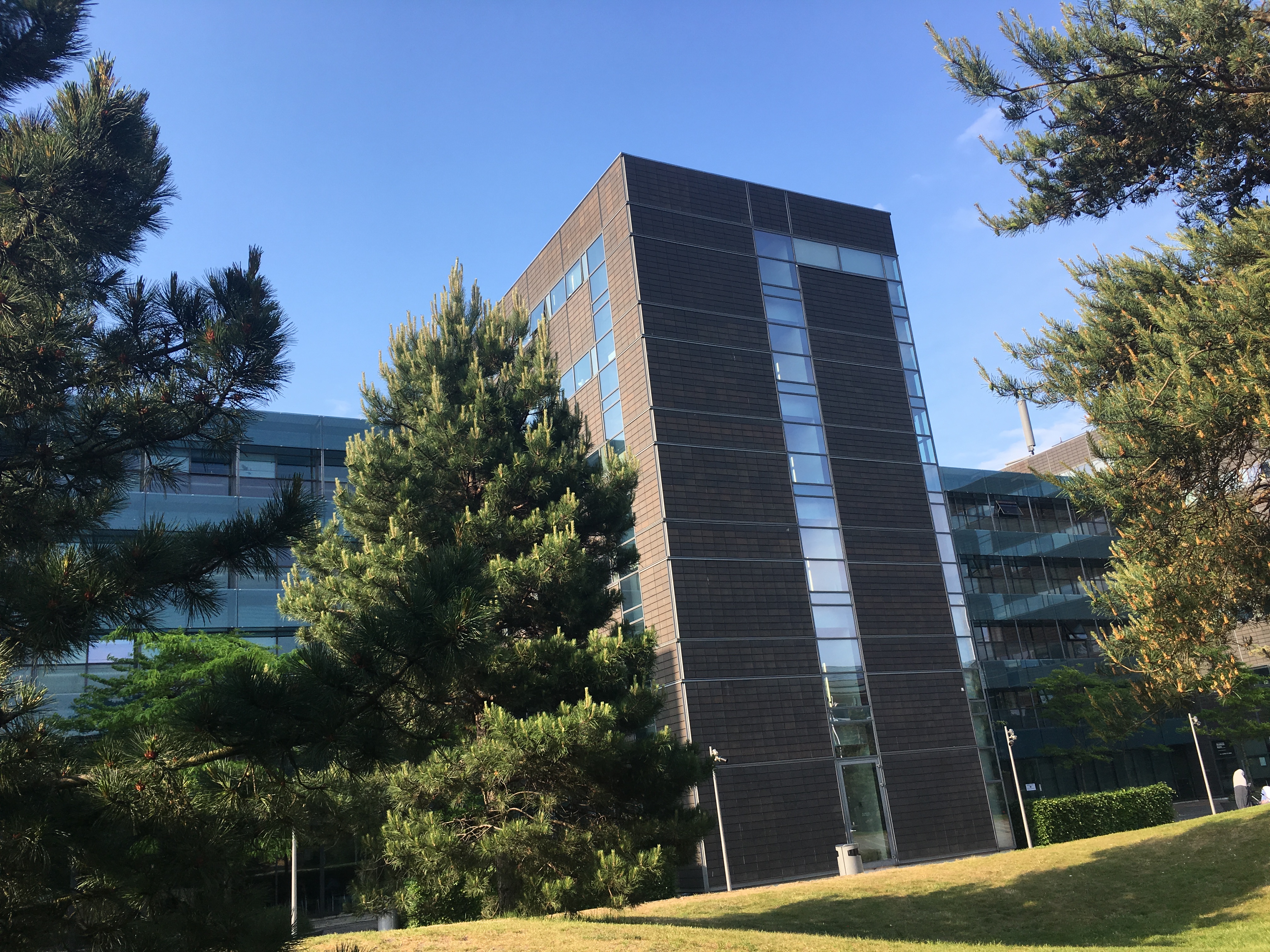 Employee representatives at CBS are worried that their staff members will be overburdened in the future, and they cannot see where or how to save DKK 20 million. The University Director argues that 3½ years is enough time for reaching their savings goal, and that Senior Management does not have job cuts on their agenda.
Last week, CBS announced that all new positions and the re-employment of technical administrative personnel (TAP) have to be approved by the Senior Management during the rest of the year. This decision has now been extended to 2022, as Senior Management has decided to reduce TAP costs permanently by DKK 20 million. This decision also affects student assistants as well.
The reduction is primarily going to be achieved through a continuous turnover and internal mobility. Senior Management has been in a dialogue with various groups at CBS and also directly asked the employee representatives and their personnel to come up with ideas on how to reduce TAP costs.
"I can't point to some obvious places where we can save the amount needed, and I haven't heard about departments where it would be fitting to reduce the amount of personnel without reducing the number of tasks as well," says Maria Svaneborg, employee representative for all academic personnel (AC) and continues:
"To be honest, I don't feel I have been sufficiently informed in order to be able to give input on this. We are already experiencing a TAP-dimensioning and a loss of positions among TAP-staff. If there are areas with potentially large reductions, then in my opinion it is an expression of bad management that they haven't been reduced already."
Kirsten Winther Jørgensen, the University Director of CBS, argues that the upcoming 3½ years is enough time to make the adjustments and that the staff members will not experience a large reduction all at once.
"The long-term implementation horizon enables us to work with improving efficiency, digitalization, internal mobility, prioritization, and phased termination of services. The number of staff is not going to decline massively overnight," she says and continues:
"I find it hard to believe that we will not be able to reach the relatively moderate goal of saving six percent of the TAP-budget by 2022. Because of this, we certainly are not planning any job cuts in 2022."
Fewer TAP for the same number of students
According to Kirsten Winther Jørgensen, Senior Management is currently working on a new budget and allocation model, which can be used for coming re-employment situations.
"This model allows us to take a moment to consider whether there is a need to fill a position as soon as it is vacated," says Kirsten Winther Jørgensen.
Tine Silfvander, the employee representative for the Union of Commercial and Clerical Employees in Denmark (HK), has talked to several of the staff members she represents, and they are worried about their work life balance in the future.
"The staff members that I have been talking to say that their work and life are in balance. And this is good. But they are worried that they will have to work harder if a position isn't refilled. We are not going to have less courses running or fewer students to serve. It's obvious that the balance will tilt if a 37-hour position isn't being filled," she says.
TAP-dimensioning is unclear
According to Senior Management, "the reason why the TAP costs have to be reduced is related to the challenge of ensuring a sufficient quality of education for the future. CBS has a tight budget, and there is a continuous need for clear prioritizations. The Senior Management has, since 2012, been prioritizing strategically important areas, which have demanded extra administrative staff."
Now, the situation has been turned over and Senior Management has decided to cut the TAP salary budget for the coming 3,5 years.
On the other hand, January 1st, 2017 was the date on which the research departments had to reach their savings goals, which were initiated in 2014/2015, and meant that a number of academic/scientific staff (VIP) entered into voluntary redundancy packages, according to Maria Svaneborg.
"To me, it is still unclear as to what exactly it is that has set off this demand for cutting costs and for the redistribution of resources from TAP to VIP. Now, less than 1½ year after the cost-cutting round for VIP, we have suddenly got used to the story that we need more VIP, and that is a problem because the hiring process takes a long time," she says and adds:
"If we could move DKK 20 million from TAP to VIP in the blink of an eye, it wouldn't be possible to actually hire new VIP staff right away anyway. To me, it doesn't make sense to say that we have too many TAP. Instead, the problem is that it is difficult to hire VIP while the previous round of layoffs has put CBS in a situation where VIP is needed."
"A false contrast between VIP and TAP"
The money saved will be invested in increasing the quality of education, more research-based teaching, and a higher number of lessons, for example, through an increased recruitment of faculty, according to Kirsten Winther Jørgensen.
Maria Svaneborg does not doubt that CBS cannot work without either TAP or VIP staff, however, she asks Senior Management not to put up a "false contrast" between the two.
"VIP staff are critical of the existence of CBS, but we have to watch out that we don't put up a false contrast between VIP and TAP. Of course, we have to look at the numbers and performance indicators, but we also have to be careful about using them as sole arguments for larger organizational changes and as evaluations of CBS' performance," she says.
"For the time being, it creates uncertainty"  
In the beginning of June, Senior Management will discuss TAP-dimensioning with several members of CBS' staff in order to get inputs on how to prioritize TAP-resources. Senior Management plans to reach a decision on this sometime during the summer.
"It is crucial to get input from, for instance, administrative heads, the departments, Academic Council, CBS Students and other relevant fora at CBS, before we decide on how to distribute the savings. Through this, we can ensure that the savings will be made in areas where it hurts as little as possible," says Kirsten Winther Jørgensen.
Due to the fact that Senior Management has not yet put forward a concrete plan, it raises questions among staff, says Maria Svaneborg.
"For the time being, it creates uncertainty and concerns. 'Is my department going to face cuts in positions? Are fewer staff members going to deal with the same number of tasks?' It is never beneficial for a working environment when people are worried about possible cuts and reorganizations," she says.
Even though Maria Svaneborg could not point to a specific area where it would make sense to cut, Tine Silfvander has one idea.
"In the long run, I think the digitalization of exams will bring about a possibility for reductions. But we have to go through all of our tasks and see what we can do," she says.
Not only TAPs' responsibility
However, for Tine Silfvander it is not only the TAPs' job to make their work go more smoothly and efficiently. It is also up to the rest of CBS to make the TAPs' work easier.
"We all have to work a little smarter if we are to meet the goal of saving DKK 20 million. It is not only a task for TAP. Therefore, I ask that Senior Management to tell the teachers that they can help the TAP to reach the goal as well," she says.
Maria Svaneborg agrees with Tine Silfvander that the cutting of costs not only implies that the TAP have to take a look at their workflow. The same should apply to Senior Management, she points out.
"I recognize that it can be difficult to manage large and complex finances such as CBS'. But when the employee representatives are requested to reassess whether our task can be optimized, I would, likewise, encourage Senior Management to go through their own arsenal of key figures with an open and critical set of eyes, and if not replace, then supplement, for instance, the VIP/TAP ratio with a more meaningful indicator for a better CBS."
Kirsten Winther Jørgensen responds:
"The VIP/TAP ratio is one among a number of important key figures used by Danish universities to benchmark and keep an eye on developments. We hope and believe that with this long-term implementation period and a close dialogue with relevant fora and units at CBS, we can find reasonable solutions to these savings and focus on teaching quality in the future."