CBS Careers has sent a dinner invitation that requires you to submit your transcript – is that ok?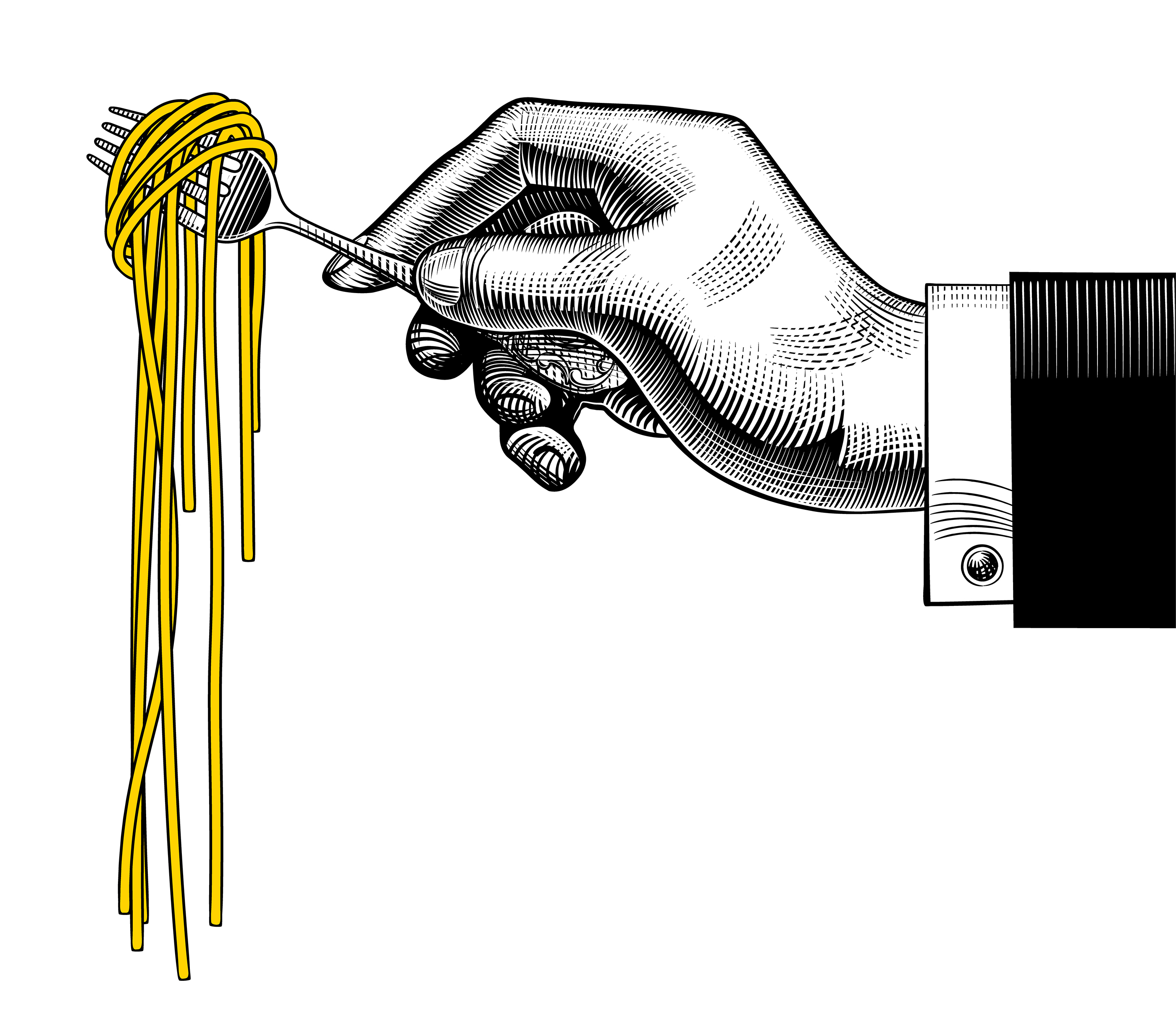 CBS Careers has sent a dinner invitation to students on the IBP and IB programs on behalf of McKinsey. To be accepted, students have to apply by submitting their latest transcript. CBS student, Grace Livingstone, points out that invitations like that sent from CBS emphasize the feeling that only grades matter. A staff member argues that the practice is non-inclusive.
"To celebrate your impressive achievements, McKinsey & Company invites all top-performing IB and IBP graduates to apply for our Award Dinner."
This is how McKinsey & Company opens their invitation to students in an email sent from CBS Careers. The email has made a staff member and an IBP student contact CBS WIRE with their concerns because McKinsey & Company asks students at the bottom of the invitation to apply for the dinner by submitting their CV and latest transcript of their grades.
Here's a screenshot of the email sent from CBS Careers:
"Of course, McKinsey can do what they want, but it's CBS sending the invitation, which reinforces that nothing else matters to the school except grades," says Grace Livingstone, who is in her first year of her Masters on the IBP program and adds:
"This made me feel like shit, to be honest."
Lavinia-Cristina Iosif-Lazar, Project Coordinator at CBS PRME, heard about the email from a student assistant working at the department, and she thinks the email sends the wrong signal.
"You're broadcasting that grades are everything, and that you have to get a 12, otherwise you don't get into the game. And when we consider that many students are under a lot of stress, this just sends the wrong message," she says.

Helene Brøndholt Nielsen, Head of Alumni Relations & Career Services at CBS, responds to the criticism:
"We continuously look at our services and how we communicate them to students, and we talk to our partner companies about student feedback. I hope Grace gets invitations to events that she finds are suitable regarding her qualifications, interests and dreams for her future career. No student can qualify for all jobs and the clearer you are about what you want, the better job fit you get when you graduate," she writes in an email to CBS WIRE.
Pushing a performance-obsessed culture
Back in March, a new report on the study environment at CBS showed that students rate the psychological study environment at CBS as unsatisfactory. A widespread competitive culture and irrational anxiety about failure are among the tendencies that led to the poor result.
This resulted in CBS drawing up a plan of action to improve the physical and psychological study environment, including a focus on reducing the pressure on students. For example, removing grades during the first year of the Bachelor at HA Psyk. as a three-year pilot project, and working on providing more feedback in order to highlight the importance of learning.
So, isn't the email invitation from CBS Careers working against these initiatives?
To answer that question, Helene Brøndholt Nielsen writes:
"The job is to tell our students that it is a good idea to link up with the job market even now while studying. If you look at all the invitations that Grace has received this year, you will find a diversity that mirrors the job market well."
Since the invitation came from McKinsey & Company, we asked the company why they requested students' grades as an access card to the dinner.
"Throughout the year, we host a large number of awareness events. For some events, we ask students to apply in order to ensure the right match between the students and the objective of the event. Other events are open to all students at CBS. At this particular event, we aim to host a graduate award dinner to celebrate the graduates from CBS who have achieved extraordinary academic results," writes Naveed Niwaz, Partner and Recruitment Responsible at McKinsey & Company in Denmark, in an email to CBS WIRE.
You're broadcasting that grades are everything, and that you have to get a 12, otherwise you don't get into the game

Lavinia-Cristina Iosif-Lazar
We also asked whether McKinsey & Company is part of pushing the performance-obsessed culture with invitations like the one they sent via CBS Careers.
"To some extent, extraordinary academic results might indicate talent and drive, but it should never stand alone. Extracurricular activities, work experience and personal traits are equally important. We always seek to take a holistic approach to applicants. This goes for any applicant who shows an interest in taking part in one of our events or formally pursuing a career with us," he writes.
Act inclusive – not non-inclusive
Grace Livingstone is in general happy about getting job and event advertisements from CBS Careers, and the invitation from McKinsey & Company would not have been a problem if it came from McKinsey themselves or if it was advertised on their website. To her, the issue is when it comes from CBS Careers.
"It's a blurry line, and you can't say that McKinsey can't advertise. But if CBS is committed to creating a healthy and inclusive study environment, they have to consider the ramifications, and know that this," she says.
Lavinia-Cristina Iosif-Lazar has another concern in relation to the email. And that is on the segmentation.
"If you want students to have a shot at a good job, you should act inclusive not non-inclusive. This means that the invitation should be available to all students, but it could be made clear that McKinsey & Company might be looking for a specific profile, without limiting the opportunity to a small group," she says.
Lavinia-Cristina Iosif-Lazar suggests that all invitations and job advertisements are collected on one platform so that every student has a chance of seeing what's going on and can themselves choose the ones they find interesting. She gives an example.
"Maybe the BSc in International Shipping and Trade students are invited to an event, but saying that no one at the IB or IBP program are interested in the same event is just wrong. The information should be available to everyone. That's common sense," she says.
Helene Brøndholt Nielsen explains that a lot of the invitations from companies have a much broader reach, e.g. all Masters students. But segmentation is needed once in a while:
"With a population of more than 22,000 students, some segmentation is needed if we are to stay relevant to students. If not, students will miss relevant invitations because they are buried in spam," she writes.