Business Battlefield: "Though it sounds like a truism that being a leader is a responsible position, it's not something that comes naturally to everyone"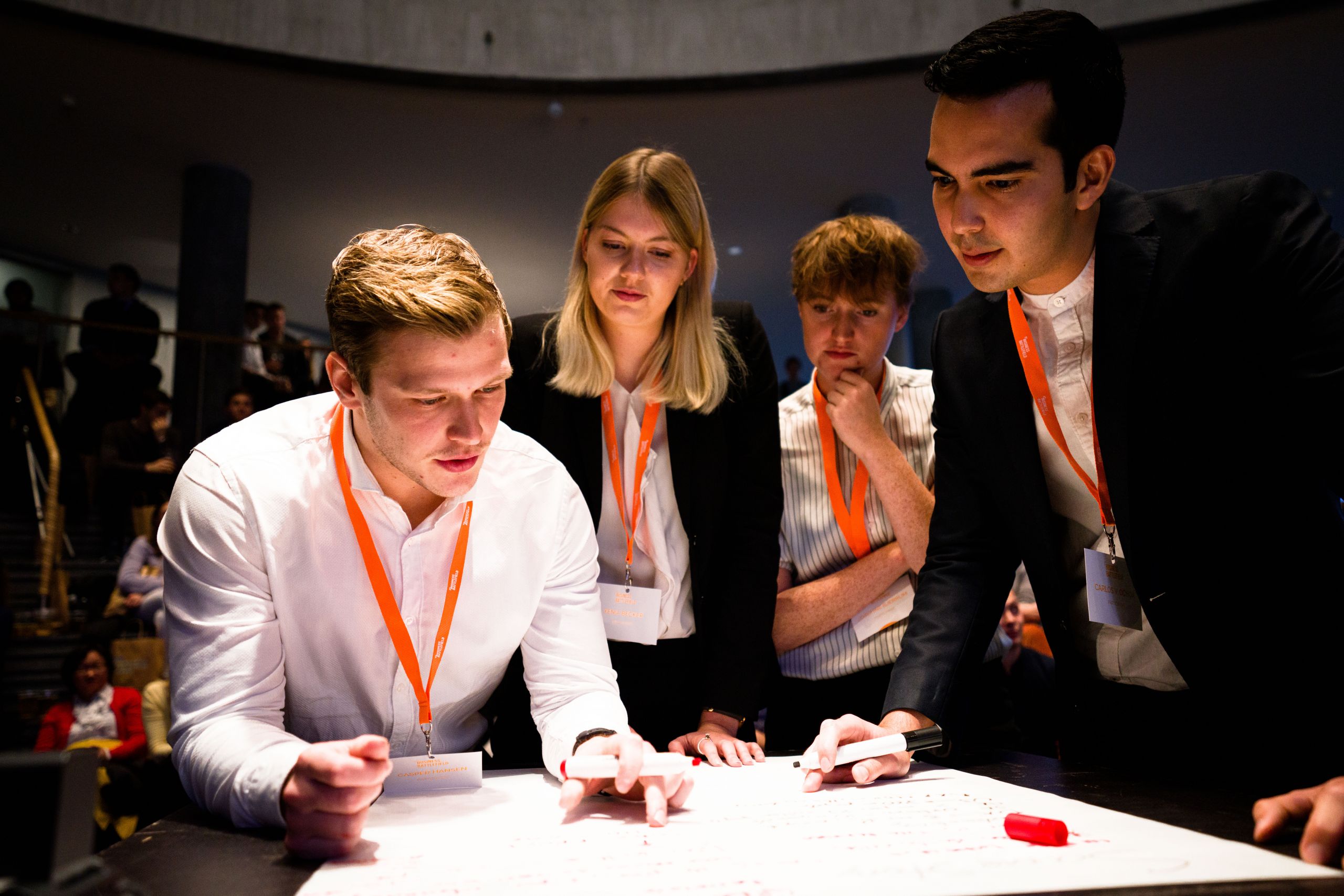 When Business Battlefield kicks off, 36 students from 6 different universities and 10 different nationalities will be competing in challenges related to 'responsible leadership'. The competition is held in front of a live audience with television personality Clement Kjersgaard as host, and the winning team will enjoy a full day of competent tailored feedback from businesswoman Stine Bosse.
"After hundreds of hours of preparation and work, we can hardly wait to get this thing going," says Pernille Dyrby who, along with Tobias Israelsen, makes up the Steering Committee of Business Battlefield.
The 'thing' that Pernille is referring to is, of course, the annual leadership competition, Business Battlefield, which this year will kick off on November 5. There, nine student teams will compete against each other in three different challenges under the same overarching theme: responsible leadership.
Typically, the attending students represent the University of Copenhagen, Aarhus University, the IT University of Copenhagen, Technical University of Denmark, The Royal Danish Academy and, of course, CBS.
The winning team earns the title 'Leaders of Tomorrow' and wins the grand prize of spending a day in the company of Businesswoman Stine Bosse.
But contrary to previous years, Business Battlefield has partnered up with an actual company, the Danish real estate space firm Thylander, which all the challenges set revolve around.
"In previous years, the competition challenges have been fictive case scenarios made up by professional experts. But even though such fictive scenarios can be very realistic, it's just a little bit more authentic when the challenges relate to actual companies. So, for the first time, the students will compete with challenges related to a real-world company, and we're very excited about that," Tobias Israelsen says.
However, the three challenges are not defined by Thylander alone, but in a professional collaboration between the student organization behind Business Battlefields as well as Mærsk, Implementing Consulting Group and goAgile, which each contribute knowledge and experience from the real world. 
Like a game show
Before the actual competition begins, the participants will receive two days of training from professional experts to prepare them for the different challenges.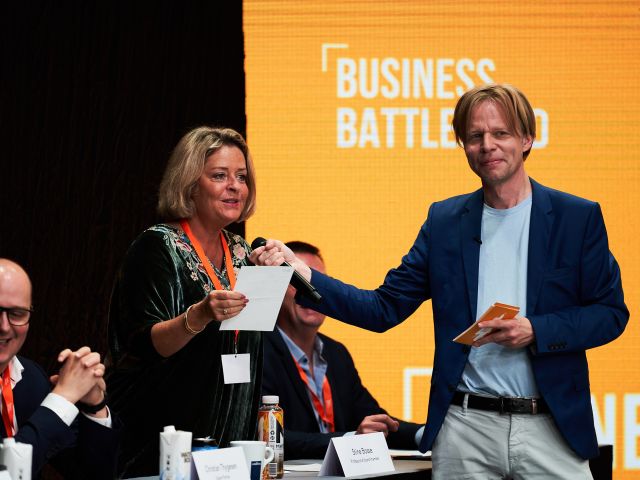 "Thus, on the first day, participants will be taught skills within agile leadership by goAgile, and crisis management by Mærsk. Day two will be a full day of diving into the exciting and complex topic of sustainable leadership taught by our expert partner Implement Consulting Group," Pernille Dyrby explains and concludes:
"Day three will be the day of the final, where the teams apply what they have learned to compete in three challenges and a final to win the title 'the Leaders of Tomorrow 2021'."
The setting for the whole event is Kilen, where the participants will work in teams to solve problems in front of an audience and an expert jury who will continuously assess the students' performances.
"In many ways, the finals actually resemble a television game show only with the participants working in front of a live audience and with television personality Clement Kjersgaard hosting the event. And as if that wasn't enough, I've heard some rumors that beers will be served to members of the audience who show up," Tobias Israelsen says with a smile.
"Winning is not the most important aspect…"
According to the two Steering Committee members, a core focus at Business Battlefield is diversity. This means that they strive to put students from different academic disciplines together in teams to foster creative solutions.
"We always try to encourage students from all the different universities, students from different university degrees, and different nationalities and genders to join the competition. And we do that simply because all types and kinds of people can benefit from learning about leadership," says Pernille Dyrby and goes on:
"Whether you're studying to become a doctor or an anthropologist, you can suddenly find yourself in a situation, or a job position, where leadership skills are suddenly needed. And that's why we're always encouraging students from all the different universities to enter the competition."
And just as it is important for the organization behind Business Battlefield to have diversity in the competing teams, it also emphasizes the importance of the process rather than the first prize.
"For us, naming a winner is not the most important part. Instead, we focus a lot on the learning process and that the students learn to use the tools and knowledge they accumulate over the course of the competition. That's what we believe is most important," Tobias Israelsen.
However, the more the participants learn and the more they can transform that knowledge into concrete actions, the bigger their chances of winning.
"If the students demonstrate that they can use what they have learned from the workshops and implement that knowledge in a team situation to solve the specific dilemmas, they will, of course, get a lot of points from the jury," Pernille Dyrby says.
The team that gets the highest score on the jury board wins the main prize: a whole day with Professional Board Member, business manager and debater Stine Bosse.
"Based on the situation of each participant from the winning team, Stine Bosse will tailor a full day where she shares some of her leadership experiences and provides concrete tools as well as specific advice on how each winner can choose to approach their potential future leader positions," says Tobias Israelsen.
Talks and debates
Apart from the competition as the main attraction, a variety of other leadership-related events will be taking place.
"In the days leading up to the competition final, talks and panel debates around campus will feature professional leaders from different companies discussing the subject of leadership from different angles. However, details of which precise leaders have yet to be announced," Tobias Israelsen says.
But no matter who ends up on stage at the different related events, according to Pernille Dyrby, they will be beneficial for all students – especially those from CBS.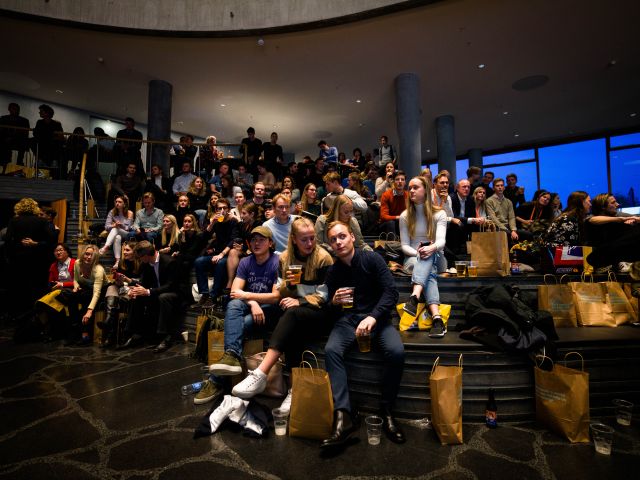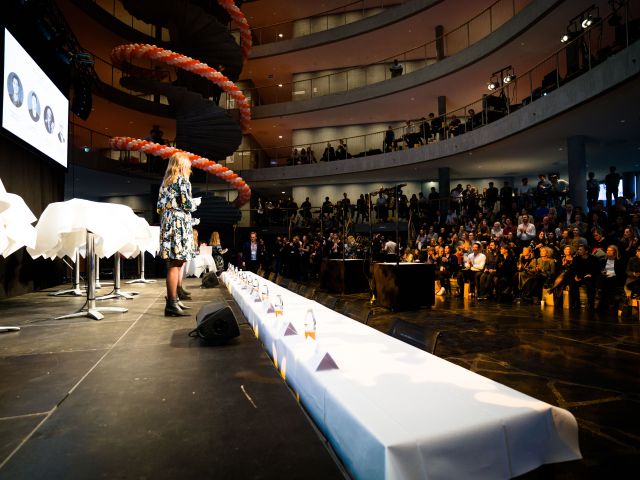 "As a CBS student, attending these events can be a great way to expand your professional network and get to talk with business leaders from the real world with a lot of hands-on experience in the field. And that is something you rarely get from lectures alone. Therefore, the idea behind hosting these events is also to connect our students with the business community and the actual challenges leaders are facing," she says.
Responsible leadership
This year, the three challenges revolve around agile leadership, crisis management, and sustainable leadership under the overarching theme 'responsible leadership'. And although it might seem obvious that leaders must shoulder responsibly and act accordingly, it is not as simple as that. At least not if you ask the two steering committee members.
"Many ideas were brought to the table when we were figuring out this year's topic. We discussed themes related to sustainability, digitalization and even crisis management in the wake of COVID-19," Pernille Dyrby says and continues:
"But we chose responsible leadership because it's a broad theme that our partners and professional leaders have experienced and have certain approaches to. At the same time, it allows the students to reflect on what being a responsible leader means."
"And though it sounds like a truism that being a leader is a responsible position, it's not something that comes naturally to everyone," she says.
Tobias Israelsen explains further that the theme also fits well with the strategy of encouraging students from different academic disciplines to work and learn together.
"As a student at CBS, you can quickly become a part of a bubble where everyone studies the same theories, reads the same texts and interprets topics such as responsible leadership in the same way. But by including students from different universities in mixed teams, a lot of different ideas suddenly come into play. And hopefully, that will make us all become much wiser in the end," he says.