Back to uni – in style
The first week of September was the first time back on campus for students at CBS this semester. At CBS Wire, we also took the time to ask some students to reflect on their own style. Is there a CBS style? And how does that make them feel?
Beginning a new semester at CBS is quite special.
As I close in on the Solbjerg Plads campus from the metro, I immediately feel the buzz of excitement, of expectations.
I eye the tightly knit groups formed years ago, exuding confidence as they stand chatting and smoking in front of the main entrance.
And the gatherings of brand-new students who are still getting to know each other.
In all this, I get an impression of the different outfits sported by the young students. A lot of white collars. Wide jeans. Weathered boots.
Years back, the stereotype was for CBS students to wear more formal outfits, such as suits and ties.
This does not seem to be the case anymore. Students confirmed this as I toured the campus.
But apart from formal attire, is there still such a thing as a CBS look?
What were your thoughts about your outfit today?
"I do not think about matching my outfit with where I am going. Not at all. I have never thought about it. When I get dressed in the morning, I think more about what I want to wear and what I feel like when wearing it. I am confident in my style and would not change that for anyone or anything."
Is there a CBS style?
"Yes. I would compare it to the basic Scandinavian style, the business casual look. That is very CBS to me. You know, guys in shirts with sweaters around their necks and girls in dresses."
Do you feel pressure to fit into a dress code?
"Not now. At first, I did think about it. I come from Slovakia, a country where people do not care how other people look. No one cares. CBS is far from Slovakia in that sense. I have a friend who is studying for a master's degree here who is conscious that people look at him because he dresses a bit extravagantly. People look, and that made him feel awkward, he told me. But I think he is alright now."
What were your thoughts about your outfit today?
"I think I am very chill. I never overthink my outfit. For me, it is important to feel comfortable –  I am wearing Birkenstocks. I know I will be sitting in the library or the lecture room and working, so it needs to be comfortable enough to do that. I do like wearing elegant clothes, but they are not comfy. My outfit today is all black, so there is still some coherence. Also, most of my clothes are second-hand. I never buy new clothes because I want to support circular economies and reduce overproduction. So, in a way, my style is also political and a statement for sustainability."
Is there a CBS style?
"I think there is. Very business oriented. Many people, I think, are trying to dress for a consulting company already. And that makes sense. It is not like they are putting on a costume or a mask. They are simply already expressing their profession. I would never judge that. People seem to be proud of this career-oriented style, and they should."
Do you feel pressure to fit into a dress code?
"Honestly, in my first year here, I was intimidated. I come from an Italian University that is quite the opposite of CBS, as it is not a business school. So there's a certain freedom from dress categories and a less business-oriented dress code. Sometimes, I think the defined style at CBS can hinder people who want to dress differently. However, I have never felt judged for dressing how I dress. It must be in the Danish culture to not judge people for what they wear."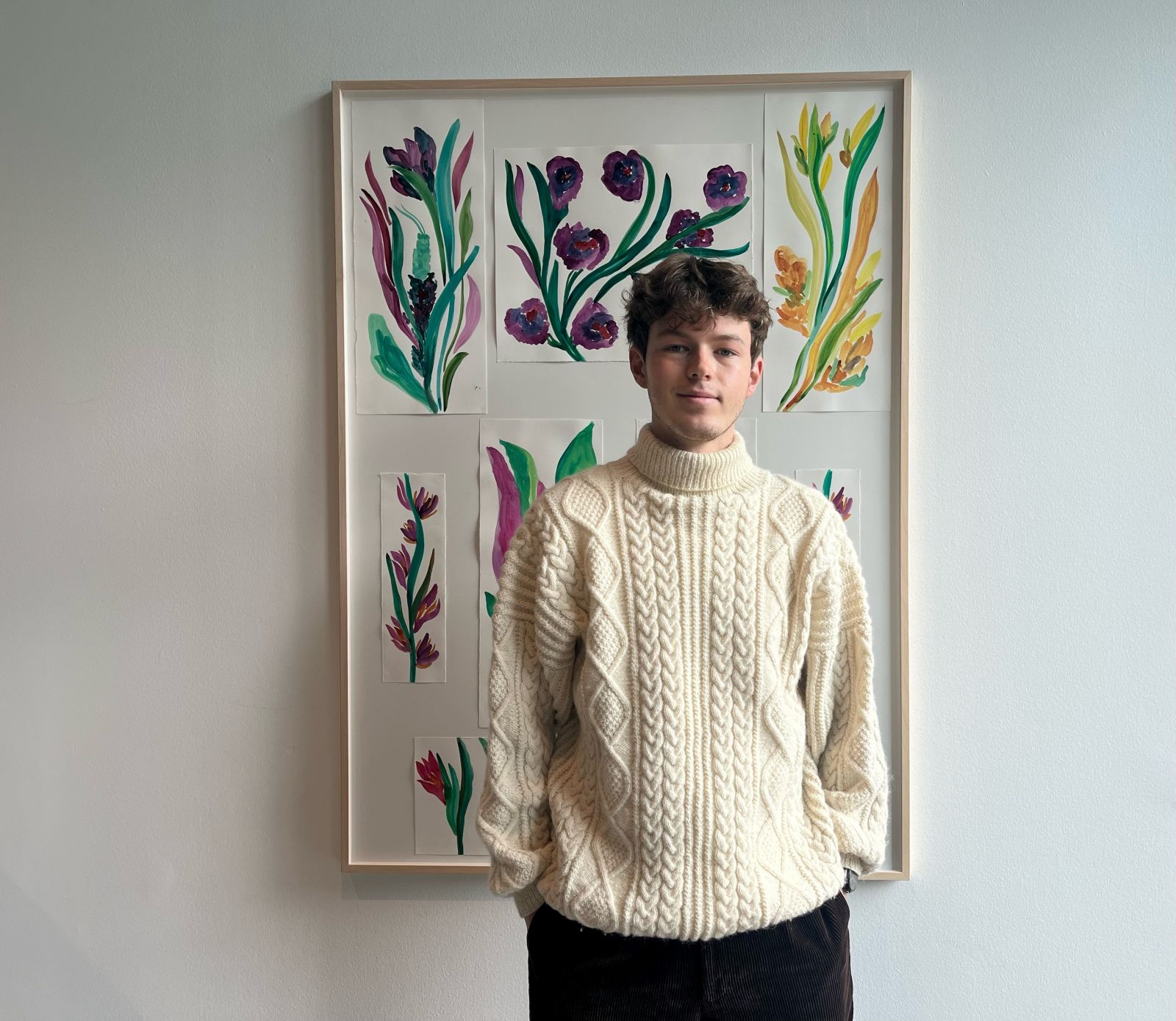 What were your thoughts about your outfit today?
"I thought about getting dressed in something I like. I try to look good and ignore the trends and looks around me. I put on something that I like. I want to showcase who I am through my outfits and show some confidence. I feel that it can go both ways."
Is there a CBS style?
"I see people wearing both suits and ties and more casual stuff. I don't think there is a certain CBS style. I think some people dress quite similarly, maybe this is what people consider a typical CBS style – but there are also plenty of individual style here. In that sense, I don't have a typical CBS style because I try to ignore what others are wearing."
Do you feel pressure to fit into a dress code?
"No, I would not say pressure. It is a personal goal to dress individually. I have struggled with confidence in the past, and here your style can help you exude more confidence. So, I think a lot about my clothes, but not because of pressure from others. It is more from myself."
What were your thoughts about your outfit today?
"I usually do not think much about my outfit. I pick the first items I see in my closet and get going. I wear the same type of outfits no matter where I am heading. So going to CBS will not affect my choices."
Is there a CBS style?
"No, people dress how they want and to reflect what they identify with in terms of style. You do not have to wear anything particular here, I think."
Do you feel pressure to fit into a dress code?
"No, I like to try different types of outfits. Mostly, I am quite modest. I prefer dressing comfortably. I feel no pressure. I am meeting my friends now in this outfit, and I will not change to go out."