My first encounter with Barcelona: It's amazing, masks suck, and make sure to buy shorts with zip pockets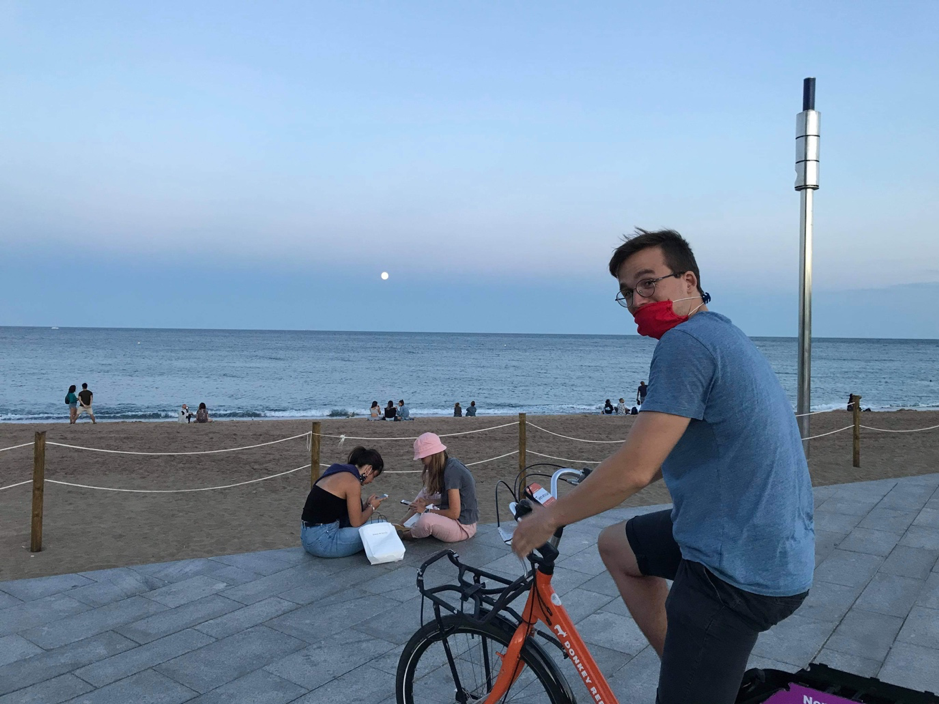 When I started my studies, I knew that I wanted to go on exchange. I knew that I wanted to immerse myself in a new culture, and that I wanted to use my 3rd language on an everyday basis.
In January 2020, I got the confirmation that I would be going to the Autonomous University of Barcelona and I was very excited about that. Then came January 31, where Spain had its first case of coronavirus.
Since then, it's been one of the worst-hit countries in Europe, and since the lockdown in Denmark began and until I was sitting on the plane to Barcelona on August 24, I didn't really feel that I would make it here, also now that Spain has a pretty steep curve once again.
In terms of coronavirus, not much changed in the application process. Everything was delayed, and everyone heading off on exchange had the option to cancel their trips and choose electives instead.
I came very close to cancelling because the uncertainty of the situation was uncomfortable and strange. Will I be allowed to go to Spain? Will I be put into lockdown in Spain? Will I get to do my courses on campus?
Essentially, is the risk of going to Spain worth the reward? To add to the uncertainty, 3 weeks before I was to fly to Spain, they cancelled my flight, saying that, due to coronavirus, almost all the flights to Spain had been cancelled. That left me with the choice of going there on August 24 or September 28. Uni was starting on September 14.
This left me thinking: "Am I even going to be allowed to fly there?" In the end I was, and now I am here. And aside from the masks that we have to wear almost all the time, Barcelona is incredible.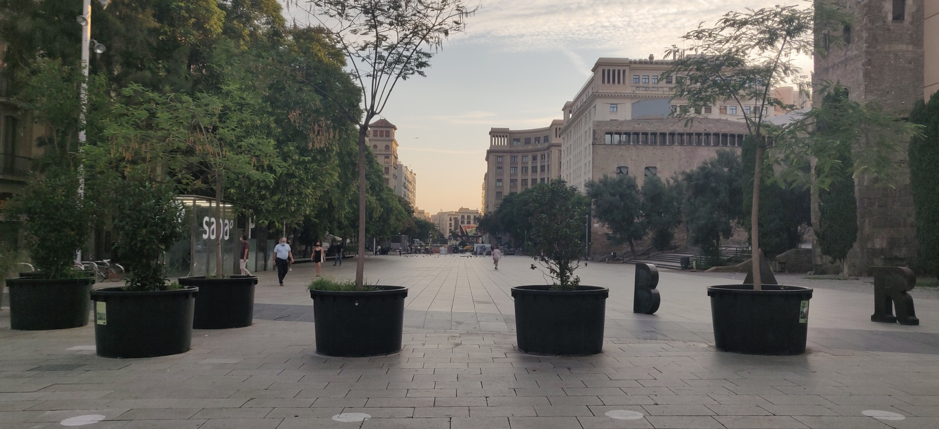 On my first night here, I went out to eat with a friend from Copenhagen University who is doing her exchange at the same university as I am, and we started talking about how we both felt safe in Barcelona.
Neither of us had heard of any really bad experiences other than people falling asleep on the metro and waking up without their phone and wallet. On that same night, on the way home to where I am staying, three guys tried to steal my phone while blocking my way.
Luckily, I still have my phone. This has made me more aware of the possibility of theft, and from talking with people who live here, I realize that thieves have become more aggressive after the coronavirus hit, since they have 3 months of lockdown to make up for.
Aside from this, and missing family, girlfriend and friends, the adventure seems to be starting out great. The city, the food, the people, the listening to Spanish wherever I go, are things I enjoy immensely. It is very different from Denmark in several ways and some stereotypes of Spain do hold true.
They do shout much of the time when they are with each other. It is very rare to see people eating dinner at 18 since that's an hour or so after lunch down here, and the strangest of all is that many stores around the city actually do have siestas from 13:00 to 16:00. Also, all stores except for restaurants and kiosks are closed on Sundays, though they have longer opening hours on weekdays. Luckily, these things are easy enough to get accustomed to but coming from Denmark where everything is open all day, it is a bit strange.
My next adventure came when I decided to get a foldable bike, to avoid travelling too much in the busy metro (Covid-19 and all that).
In Barcelona, you do not leave your bike anywhere, with or without locks, because bikes still get stolen. Most people have two locks for when they cannot bring their bike with them, one for the front and one for the back, and I have still heard of people getting their seat stolen while away for 20 minutes.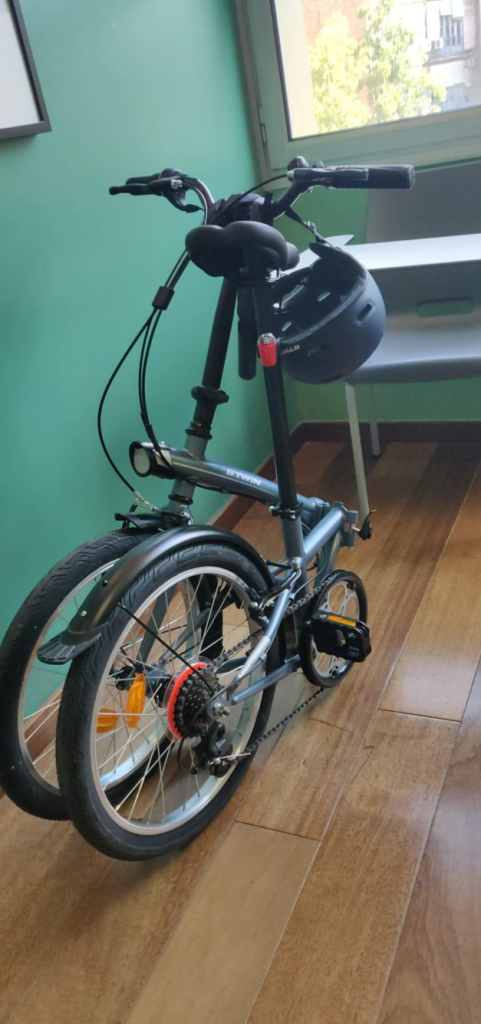 So, I decided I wanted a foldable one, since I could carry it to the 4th floor, rather than leaving it on the street. It would also take up less space in my room. I bought it Wednesday and returned it three days later. It turns out there is a maximum height for these foldable bikes, which makes it hard to find one that is not incredibly expensive, that fits my height of 183 cm.
So, in short, Barcelona is amazing, masks suck, and make sure to buy shorts with zip pockets.
Next time, I'll tell a bit about how uni works, and how one of my courses, which should be in Spanish, somehow is in Catalan.