MarketingLab: We will beat students' loneliness and help to write winning CVs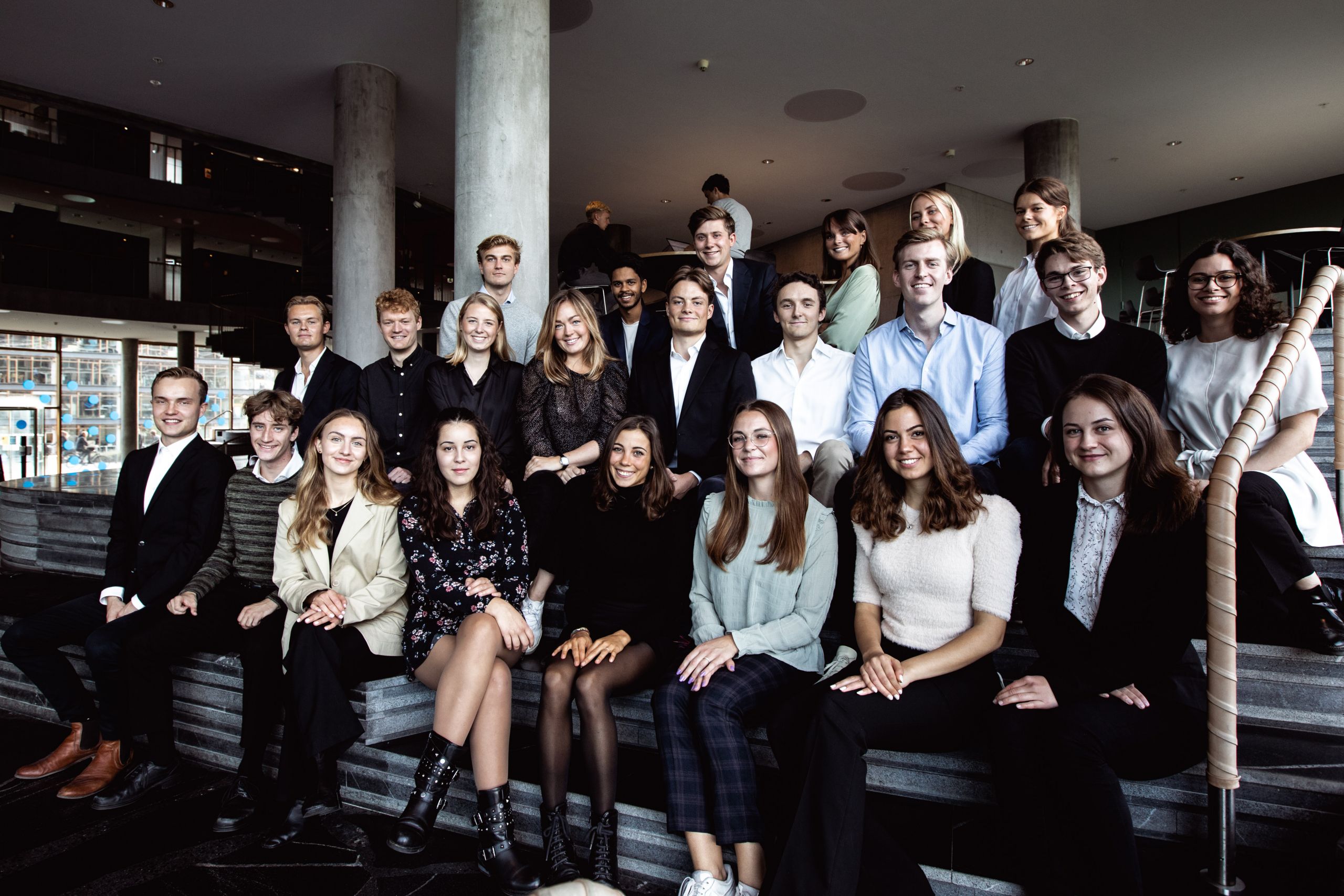 One of the largest student organizations at CBS is reaching out to students who are feeling lonely and lacking motivation. "The organization is a place where students can try new activities and discover new skills without fear of judgement. It's a safe space to find out if crazy ideas are actually brilliant instead," according to the board members.
"There is always the question of whether the glass is half full or half empty," says Andreas Pedersen, president of MarketingLab, with a smile on his face. He believes that, even though Covid19 has brought many hardships and difficulties, exciting opportunities are also within reach if we open our eyes and acknowledge them.
For MarketingLab, these opportunities include providing an open mind and a helping hand for students feeling lonely and lacking motivation during lockdowns.
"It is important for us that MarketingLab is a place where students can feel a sense of belonging and trust, and that they feel included from day one," shares Andreas Pedersen. Staying active with collaborative events and Friday beer hangouts are two additional initiatives aimed at releasing some of the tension felt by lonely students.
Whilst prioritizing inclusion, social events and checking up on teammates with a heart-emoji attitude, the organization has also created more personalized on-boarding through acknowledging individual needs by introducing FirstMind personality tests when recruiting new members.
"The initiative aims to allow students to work in line with their strengths and interests," shares Andreas Pedersen.
"Many students also have a hard time finding student jobs here in Denmark, so one of our focus points is to assist students in that process," Taya Hjorth, a board member for the organization, continues:
"We bridge the gap between theoretical and practical learning through working hands-on with real company cases and procedures, thereby equipping students with the knowledge and experience they need to avoid the death spiral of unemployment," says Andreas Pedersen.
In addition to the lessons learned through working with stakeholder management, podcast, courses and/or real-life consultancy cases, students are granted certificates after participating in MarketingLab's internal work, events and personality tests to boost the their CV content.
What are your strengths?
"After a day at work, when coming home to enjoy the rest of your evening, do you feel excited, motivated and joyful?" Taya Hjorth asks with a smile.
MarketingLab's personality test collaboration with the company FirstMind aims to assist students who feel drained at the end of a workday.
"The goal is to help students find their strengths and acknowledge their weaknesses, as this paints a more detailed picture of who they are in personal as well as professional settings," says Andreas Pedersen. "It allows students to get more in touch with their inner feelings and with their current and future aspirations," Taya Hjorth adds.
The organization's broad focus is also something the two members believe will benefit students seeking inspiration and wanting to find out what truly suits them.
A new podcast is the most recent in-house development designed to encourage student involvement. It dives deep into the many aspects and complexity of marketing – which, according to Andreas Pedersen, is the beauty of it.
"That is why taking part in MarketingLab and our work complements all study lines at CBS. Although our events, courses and work always include a marketing focus, that inevitably involves so many things that it cannot help but touch on areas such as business development, communication and sociological aspects," he is quick to point out.
With two recent events, "Mini marketing course" and "MarketingLab X Nielsen X Arla: is the future plant-based?" in the bag, they are now looking forward to more events, including a webinar with the marketing director of L'Oréal Nordic.
MarketingLab's consultancy is currently working with three companies, assisting them with launching their businesses in Denmark. The "labbers" work in teams, collaborating directly with the company's management – making sure to align all interest areas. This produces the best results whilst simultaneously optimizing learning as much as possible.
CSR with the greater good in sight
"It is important for us that the companies our consultancy department collaborates with include some type of CSR mindset in their practices," shares Andreas Pedersen as he proudly mentions their collaboration with Female Invest – a business aiming to assist women wishing to invest.
Discussion should be given higher priority than exclusion. That is where the most rewarding progress can be made, according to the president of the organization.
"When we host courses and events, a company's CSR mentality is not so much in focus. I view it as important and would encourage student organizations to showcase that the business world is very nuanced," Andreas Pedersen says and continues:
"I am certain that many companies are fully aware of what steps they can take to serve the world more ethically, and without minimizing the importance of companies, to develop it in a more ethical direction. Invitations should not be withheld on that score."
Andreas Pedersen, with MarketingLab behind him, believes excluding all companies who do not market a strong CSR strategy would signal "an oversimplification that would unfavorably stifle dialogue on the complexities of the market and how to improve it."
Heart-emoji feedback culture and an ambitious community
Despite Covid-19, MarketingLab has managed to grow and currently consists of around 35 administrative volunteers.
"I truly feel that a core reason why MarketingLab has grown into one of the largest student organizations at CBS is our effective and encouraging feedback culture," says Andreas Pedersen.
"We make sure to state criticism in a considerate and warm way when it is needed, while prioritizing letting each other know when we have done something great," he continues.
A warm atmosphere goes hand in hand with skill enhancement, the two labbers believe.
"It makes MarketingLab a place where new activities can be explored and new skills discovered without fear of judgement," according to Taya Hjorth.
"For me, it's a place where I can have crazy ideas without worrying about failing. A safe space to find out if my crazy ideas are actually brilliant instead," she smiles.
The labbers mention online quiz nights and numerous organizational activities as a motivator for helping them get through the pandemic and lockdowns.
"Last Friday, all members responded to the call for their baby photos, which was a fun idea and something that put everyone in a better mood," says Andreas Pedersen.
Taya Hjorth smiles, thinking back to the previous Friday and continues:
"I would really encourage students who feel lonely to reach out to us and take part in our community, whether by attending an interesting event and having fun, or by joining the administrative team, which is currently on the look-out for new members."
You might be studying but are you up to try something in addition to that?" Andreas Pedersen challenges CBS students with a twinkle in his eye.