I bought my first car! Here is what I learned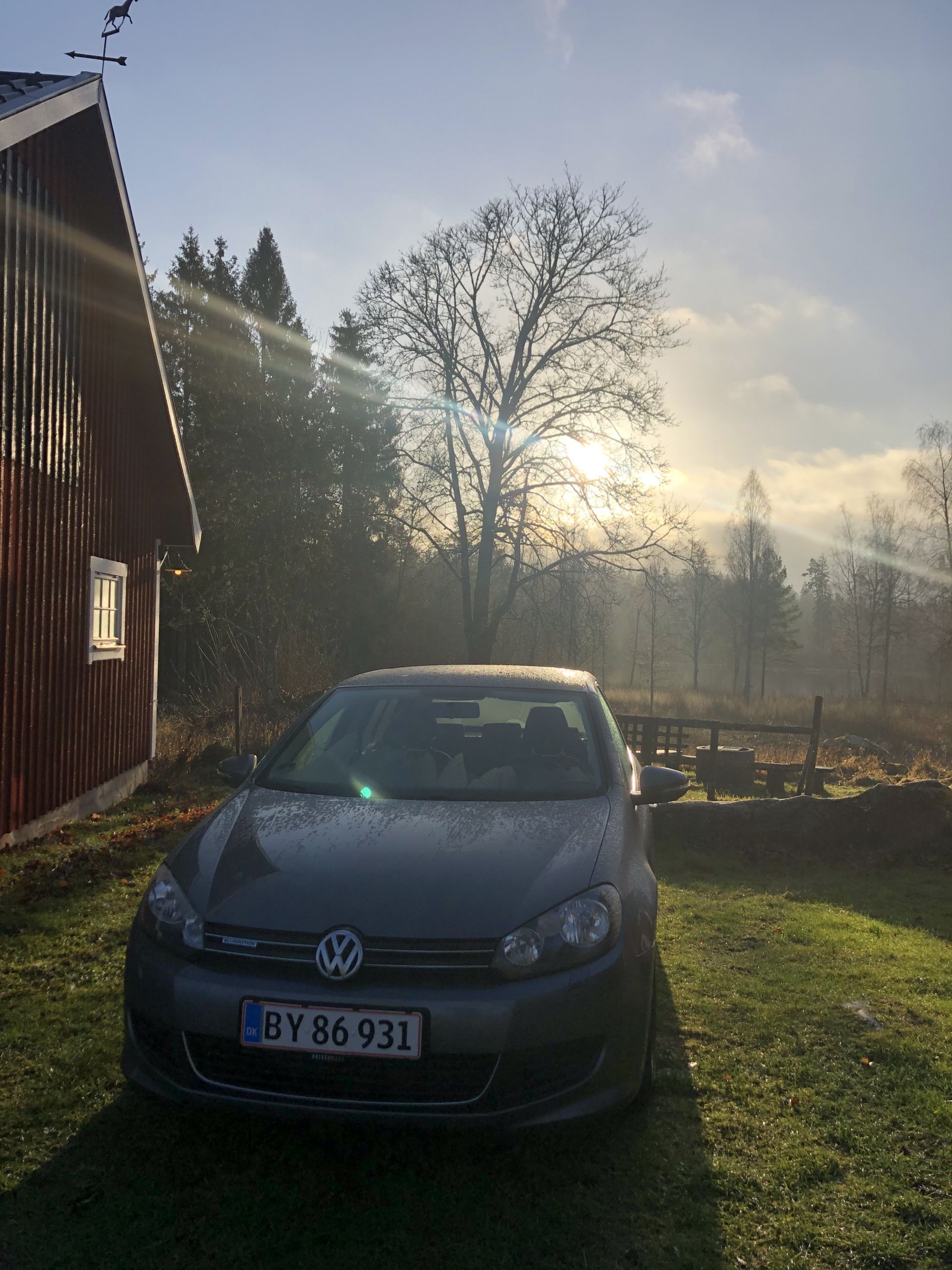 Many moons ago, when I was about 17 and all the dumber because of it, I had this idea that a driver's license and a car would make me complete.
I would be complete in the sense that I saw it as the ultimate staple of adulthood. Gone were the PlayStations, the bicycles, the teddy bears and The Simpsons. This was it.
With a driver's license and a set of keys in my pocket, the world would be mine. But then it hit me – the very same adulthood and all the bills that come with it. Very quickly I realized two things. One – this whole adulthood thing is a hoax. I want my money back. I want my childhood back. And two – speaking of money… I have none.
I did some quick math and realized; it would be years before I could actually afford anything close to a car. Especially in Denmark.
In some parts of the world, one of which I grew up in, it wasn't such a big deal to get one. You went down the road and saw some rusty old box with a "For sale" sign on it. You handed the man 500 euros and half a goat, and it was yours. Road tax, insurance etc., wasn't really a concern… Until you got pulled over by the coppers. But you knew this day was coming and you had prepared for it with a pretty good story.
Eventually the "Excuse me officer, I just purchased this vehicle, and the documents haven't arrived yet" will fail to work, at which point you will try to tip them like you do your favorite waiter. It's a fine line – not too much that he will be suspicious, not too little that he will be offended.
Wait, how did I end up talking about greasing coppers. Where was I, ah yes, my first car. My point was that the ballgame is completely different here in Denmark. Yes, you might be able to find some coffin on wheels for DKK 3,000-4,000 here too, but that's just the tip of the iceberg.
You then call around for insurance and they quote you a sum resembling a telephone number. I was not even aware numbers went that high. But they do. For an 18-year-old who wants car insurance, oh boy they sure do. Then there is the road tax (vægtafgift as it is called here). If you bought something super cheap, chances are, it's also super old, heavy, and polluting. Which equals a high road tax – somewhere in the region of DKK 5,000-8,000 a year.
Just to have the numberplates on the car, basically. Add another DKK 15,000 (or more) for insurance, budget for around DKK 5,000 (or way more) for maintenance and breakdowns, which will happen, and your rusty old box that cost you a mere DKK 4,000 to buy, ends up costing you a smidge under DKK 30,000 every single year – that's before you even put some petrol in it and actually go anywhere.
Fast forward to today, I'm 27, not much smarter, but a tiny bit less broke
So yeah, that wasn't happening. Even the dumber 17-year-old me could see that.
Fast forward to today, I'm 27, not much smarter, but a tiny bit less broke. And, with a genuine need for a car, that I can no longer ignore. I need one to commute to work, primarily. So, for the last few months I have been strolling about in the most mysterious corner of the internet that is the Facebook Marketplace.
Following my own principles when it comes to buying that I wrote about here , I set off on a search. I was looking for something between DKK 50,000-100,000, with the idea that it wouldn't be too old and ratty that road tax would be astronomical, but not too expensive that insurance, maintenance, depreciation and selling it on some day, would be a problem.
I wanted something economical that has low fuel consumption and good range. I didn't want to stop for fuel every other day. I wanted something that was comfortable to drive for a longer stint, but also not too big that I can't find parking for it anywhere in Copenhagen. And I wanted something reliable. So preferably, something with a full service history and not something that has done over 200,000 km.
Those were the "need to have". The "nice to have" were climate control to keep my forever-cold-feet warm through the winter, some good stereo for my daily fix of Spotify, Apple Carplay, new tires and an extra set of winter/summer wheels, heated seats, leather steering wheel, arm rest and cruise control for longer journeys.
And there it was. A VW Golf Mk6 1.6 TDI Bluemotion. With enough grunt to get on its way, but very frugal and low stressed on the highway. Relatively low mileage, full service history, and all the other beforementioned "need and nice to haves".
It had just come up for sale that day, and I quickly wrote to the seller. It was his girlfriend's, which made me happy. Women tend to be gentler on the drivetrain (the engine, gearbox, brakes etc.). She had worked at Copenhagen Airport back when the world hadn't taken a massive poo, and people still had the audacity to travel.
Nowadays, there is not much activity out there, so she had lost her job. I do feel very sorry for her, and am still crossing my fingers that she gets hired again. She was sorry to see the car go when I came the next day and picked it up, but happy for the money and one less expense to worry about. I took comfort in the fact that they had another car – a nice, new Tesla. So, I wasn't leaving them without a car all together. I promised I'd take good care of it. A promise I plan to keep.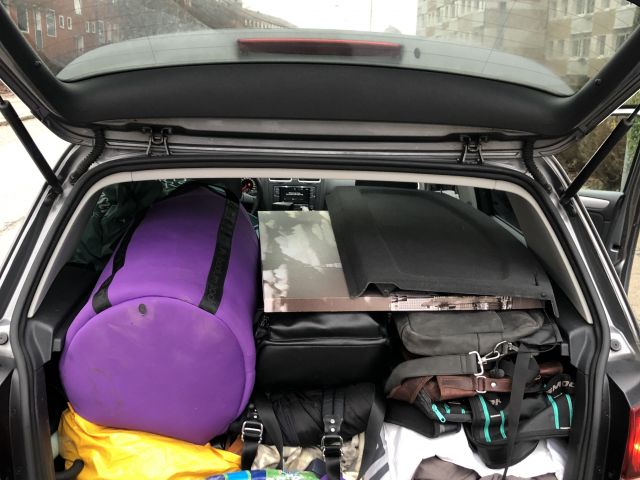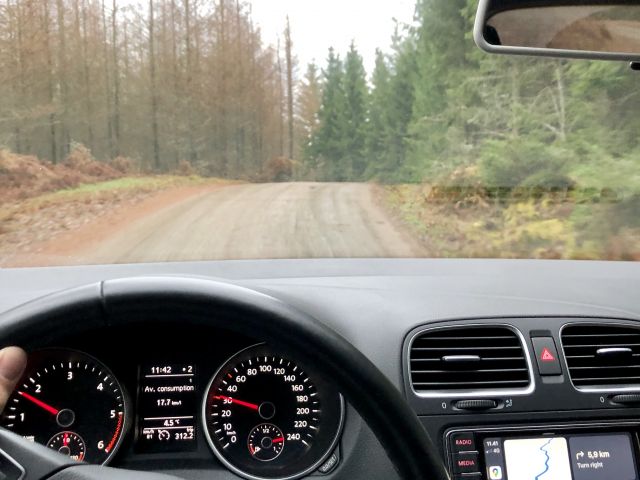 I gave it a nice wash, put some new fluids in it, bought a nice cover for it to protect it from the weather, bought some nice hubcaps, topped up all the fluids and gave it the best fuel. In my first week of ownership, I did a road trip to Sweden with my friend to go hiking and fishing, I drove it around for work and to see family.
I moved out of my apartment and loaded the car to the brim… Basically I did 2,000 km in a week. I also maxed it out at 210 km/h somewhere in Germany, which was fun. And I hypermiled it and did over 1,100 km on one tank of fuel, so it is indeed as frugal as it promises.
Until I remember its 2021 and I'm stuck here. F*ck
If you are looking for your first car, or something to replace your current one, and you are working with a bit of a tight budget, I'd say look at the Golf IV or something in that price and size bracket. You won't go far wrong. If you want something cheaper and smaller, look for a VW Polo, perhaps. For something bigger, or more expensive, you can find an Audi A3 or perhaps the Golf VI station car. You could also go Japanese if you like your cars to have zero character. Or Italian if you crave that "will it even start?" buzz in the morning.
Speaking of economics – here is an overview of my own costs. It includes DKK 5,063 for car insurance, DKK 2,090 for annual road tax, 1,000 liters of diesel at current prices (to do 20,000 km in a year), DKK 1,500 for annual service, which I plan to do myself, and DKK 3,000 for depreciation in the first year of ownership. I got the car for DKK 65,000 and it was the cheapest Golf mk VI for sale in Denmark with 'only' 160,000 km on the clock. I plan to keep it for about a year or two and get most of my money back.
I calculated that it'll cost me around DKK 1 per kilometer. Which is a very study-friendly budget. It doesn't get much better than that in this country. You get around DKK 3.5 per kilometer if you work somewhere that pays "kørepenge" (basically driving cost allowance), or you get roughly the same in tax deduction on your income. So, in that sense, with a bit of optimism, you can say you earn DKK 2.5 for every kilometer, which is an added bonus.
But you can't put a price on the smile that I get each time I get in it, start it, hear it tick over the way only the cultured Germanic diesels do, put it in gear and pull away. My very own car. Everything I see and touch in the interior is all mine. My own little metal bubble. In that moment, it's my best buddy, who's taking me where I wish to go.
The feeling of "I can go anywhere, I can scale every mountain and every valley" rushes over me and fills me with joy and excitement, just as the 17-year-old me thought it would feel… Until I remember its 2021 and I'm stuck here. F*ck.