Gray Days in Copenhagen: Exams and then I have discovered a prominent Danish author, Tove Ditlevsen – she walks me through the streets of Copenhagen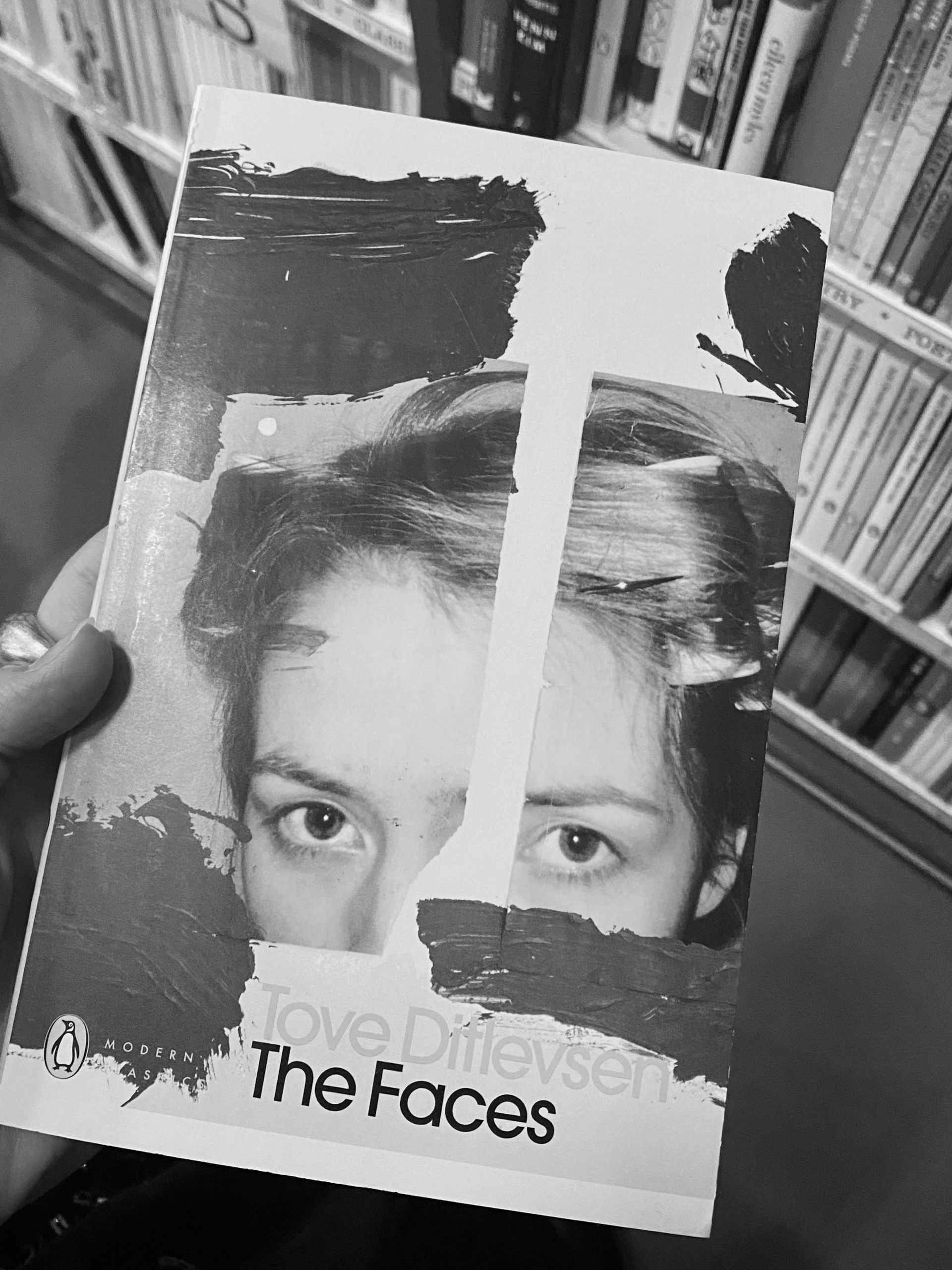 It is hard to believe, but I feel as if I have been living in Copenhagen for much longer than four months. The autumn is long gone together with the colors fading into gray. You cannot ignore it because it happened way too quickly. Most days are gray and cloudy while some mornings the sun pierces through the clouds and, for a brief moment, it feels like a day in early spring.
But the moment lasts only long enough to allow you to appreciate the warm glare of the sun before it descends.
The month of December has been rather hectic with final exams, moving to another place, and the Christmas zeal. Meanwhile, I have discovered a prominent Danish author, Tove Ditlevsen. And she walked me through the streets of Copenhagen through her biography. I have also spent some time learning Danish this month.
Unlike how it was in South Korea, the semester ended around the third week of November, and I spent my days juggling between group projects and exams. I also had to sublet my apartment, as I wanted to move to another house that felt more like home to me.
I have never lived in a shared house before and I did not know how I could terminate my contract earlier than the date specified on the contract. So, with some guidance that came from my landlord quite reluctantly, I put up a Facebook ad and crossed my fingers.
Meanwhile, I took my first ever oral exam and received a very decent grade, which truly lifted my spirits. Once again, I realized studying in Denmark is substantially different from studying in Korea. In Korea, exams were mostly written and required memorizing theories discussed in the lectures. And attendance was strictly graded.
However, attendance in Denmark is not compulsory, and projects and exams revolve more around how to use the theories learned in lectures rather than solely memorizing them. Of course, the practice of oral exams in contrast to the written format I was used to was a tad worrisome until I was through my very first one. And now, I realize, all of this is not as difficult as I have made it out to be in my head.
I guess I am no longer a tenderfoot.
Then at around the end of November, I started spending more time at the Danish Royal Library preparing for my exams and practicing my Danish, which is quite a challenge, as Danes speak English very fluently. And after a tedious search for a new tenant for my new place, I finally found a person who was willing to replace me, so I could move to my new home.
It was refreshing, and it was on one of those days in late November or early December that I discovered the brilliant Danish author and poet Tove Ditlevsen.
I was first drawn by the cover of her poetry called Pigesind, which translates into English as "girl's mind". The cover featured a female figure bending her head downwards slightly. I did not know the meaning of the title, and the figure on the cover was without any facial expressions, but the drawing was raw and her posture made me think of someone with a fragile nature. She was wrapped in what seemed to me to be two hands.
Later, I found out Pigesind was Tove Ditlevsen's first collection of poetry, which was published in her early twenties. It entailed one of her very famous poems called "Alene for dig". And although I did not read poetry much before, I bought Pigesind.
I read some of her poems, but translating them into English was troublesome, so I eventually decided to see if any of her books had been translated into English. Then I found her "Copenhagen Trilogy Childhood, Youth, and Dependency", a series of memoirs that are considered quite "confessional" for her time, as she narrated her life story as it is.
Tove Ditlevsen was born in 1917 in the Vesterbro neighborhood of Copenhagen to a working-class family of four. She wrote around 30 books consisting of poetry, novels and short stories.
She wrote mainly about how her childhood experiences shaped her, and about her marriages and female identity. She began writing poems at the age of ten and in her memoir Copenhagen Trilogy, she recalls her father informing her sternly to not be silly as "a girl could not be a poet". Later, she married a man thirty years older than herself through whose influence her work could gain recognition as a woman of her time. Then she had three other marriages, all of which ended for different reasons, leaving her bereft. Later, she ended her life by overdosing on sleeping pills.
What struck me most about her trilogy was the "Dependency" volume, which in Danish is "Gift", meaning both married and poison. Such word choice is by no means a coincidence.
It is a conscious decision reflecting Ditlevsen's psyche about marriage. To Ditlevsen, marriage was at first a means of escaping the poverty of Vesterbro. From childhood, she was taught by her mother that the only prospect for women was to find a man who had a stable job and who did not drink.
There was no mention of romantic love. In fact, in her trilogy, Ditlevsen's mother herself recalls her youthful days before her marriage, and at times refers to her husband as a stranger. However, at the same time, she is quite dependent on her husband and does not consider the concept of divorce, as it seems to be an option solely for the wealthy.
Unlike her mother, Ditlevsen is financially independent through her writing and becomes the provider in her second marriage up until her addiction issues emerge.
In many ways, Ditlevsen breaks free from the societal norms inflicted on women and becomes a symbol of feminism. However, while liberated financially through her career aspirations, her marriages trap her in other ways. In her second marriage, she struggles as a mother and author, while her third marriage is based on her drug addiction, which causes her physical health to deteriorate considerably over the years.
Reading Ditlevsen along with my daily routine has been quite enriching, as it describes Denmark in the 1930s and is a personal reflection on the struggles of a child, a girl, and a woman. Her writing is inspiring and very relatable on different levels. Her estrangement leads you to think about your own loneliness.
And the fact that her biography unravels in Copenhagen gives the city more life. The last time I was at the bookstore to purchase her other book called "The Faces", the clerk told me that more translations of her work would be published in the first quarter of 2022, and I am most certainly looking forward to that.