02 May Lecture
Zack Exley, Bernie Sanders senior advisor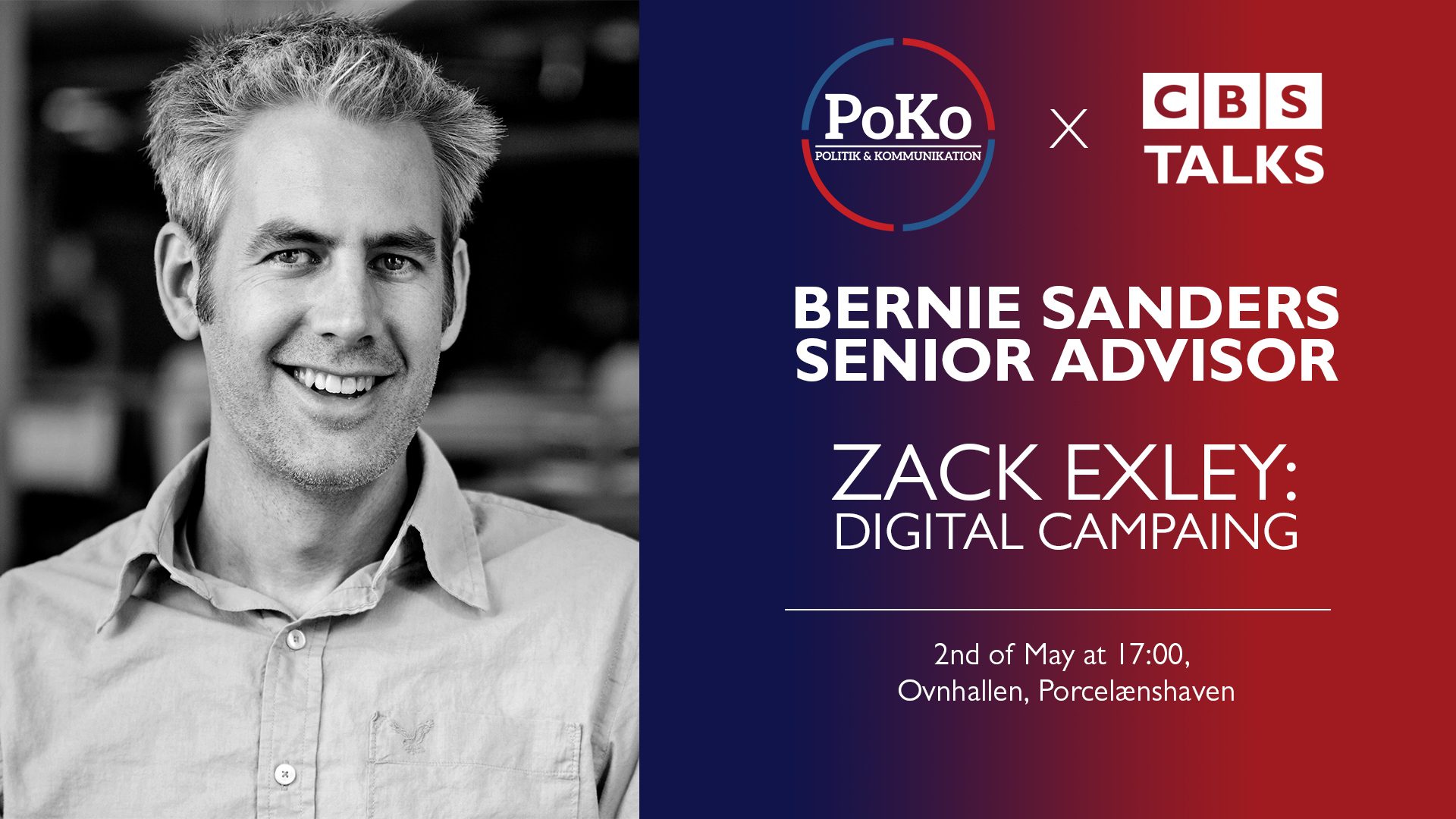 | 18. Apr 2018
Info
Location
Ovnhallen, Porcelændhaven 20 – Copenhagen Business School
Time
Start: 02/05/2018 17:00
End: 02/05/2018 19:00
Organizer
PoKo – Politik & Kommunikation and CBS Talks
It is truly a pleasure and honor for Politik & Kommunikation – PoKo in collaboration with CBS Talks, to be able to invite Zack Exley to Copenhagen Business School.
Exley served as senior advisor on the Bernie Sanders presidential campaign and was the architect of the campaigns national, volunteer-driven grassroots activities. Subsequently, Zack worked as consultant to global NGO's, campaigns, and companies. Zack also served as Wikipedia's chief community officer and chief revenue officer. Most recently he co-authored the book "Rules for Revolutionaries – how big organizing can change everything".
To the event, Zack will present the experiences and lessons from the Bernie campaign and give us a unique insight into the campaign: How will the lessons change big – campaigning forever – and how did digital fundraising and marketing almost let Bernie win the Democratic nomination?
Hereafter, Zack will introduce us to his take on a very relevant subject: Populism and the rise of right-wing movement around the world and the causes behind that. Latest seen in Hungary, where Victor Orban just won another election and the super – majority in parliament. What can other democratic movements do about it?
Agenda:
17.00-17.30: Doors open
17.30-18.30: Talk w. Zack Exley
18.30-19.00: Networking