25 Jan Workshop
Revolutionizing the Hair Salon Industry in the Digital Era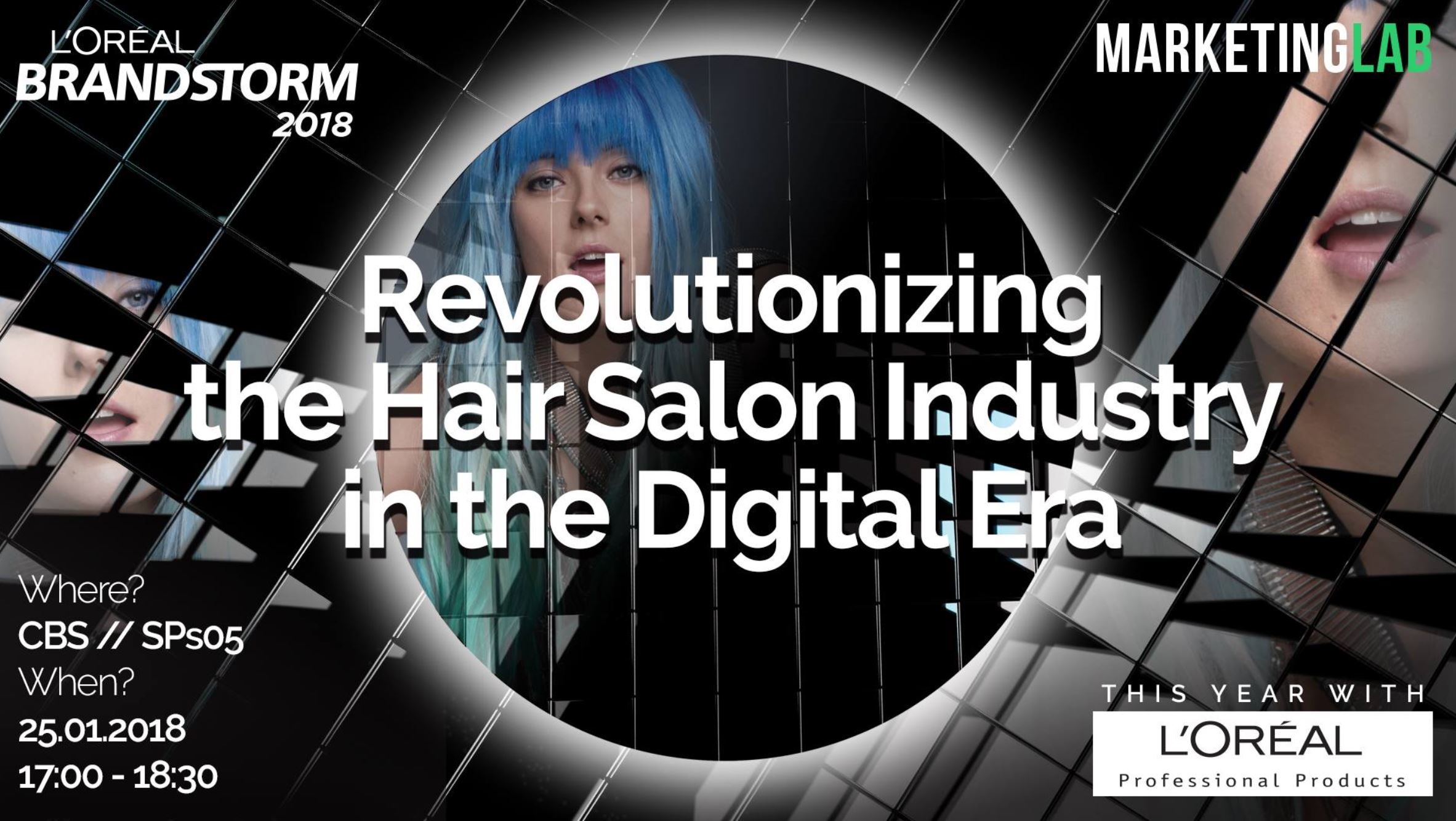 | 24. Jan 2018
Info
Location
Copenhagen Business School, Solbjerg Plads 3
2000 Frederiksberg
Time
Start: 25/01/2018 17:00
End: 25/01/2018 18:30
Organizer
MarketingLab
SIGN UP NEEDED: https://billetto.dk/en/e/revolutionizing-the-hair-salon-industry-in-the-digital-era-tickets-254852.
Please only sign up if you are sure you will be attending.
On January 25th at 5pm in SPs14 (Solbjerg Plads), you are invited to hear about L'Oréal's international case competition and how L'Oréal is revolutionizing the hairdressing business in the digital era. While the world around us has evolved drastically and has become more and more digital, the hair salon stayed in its old, not to say "oldfashioned", shape.
It's time for a change!
Get ready to invent the professional salon experience of the future. Together with L'Oréal and its international case competition Brandstorm, you get the chance to work on a real case to create a breakthrough innovation and compete against international teams to win a spot at the Worldwide Finals in Paris.
During the event, Andrea Marschall, Nordic E-commerce Manager, and Martin Wolf, International Program Manager, will go into depth on how the professional industry has evolved during the last decades and where they see it in the future. A special focus will be on the digital evolution in the market.