15 Aug Lecture
OIKOS ACADEMY SUSTAINABILITY LECTURE 3: 'A look inside the CSR Report: "How do you build a CSR Report in a Danish Company?'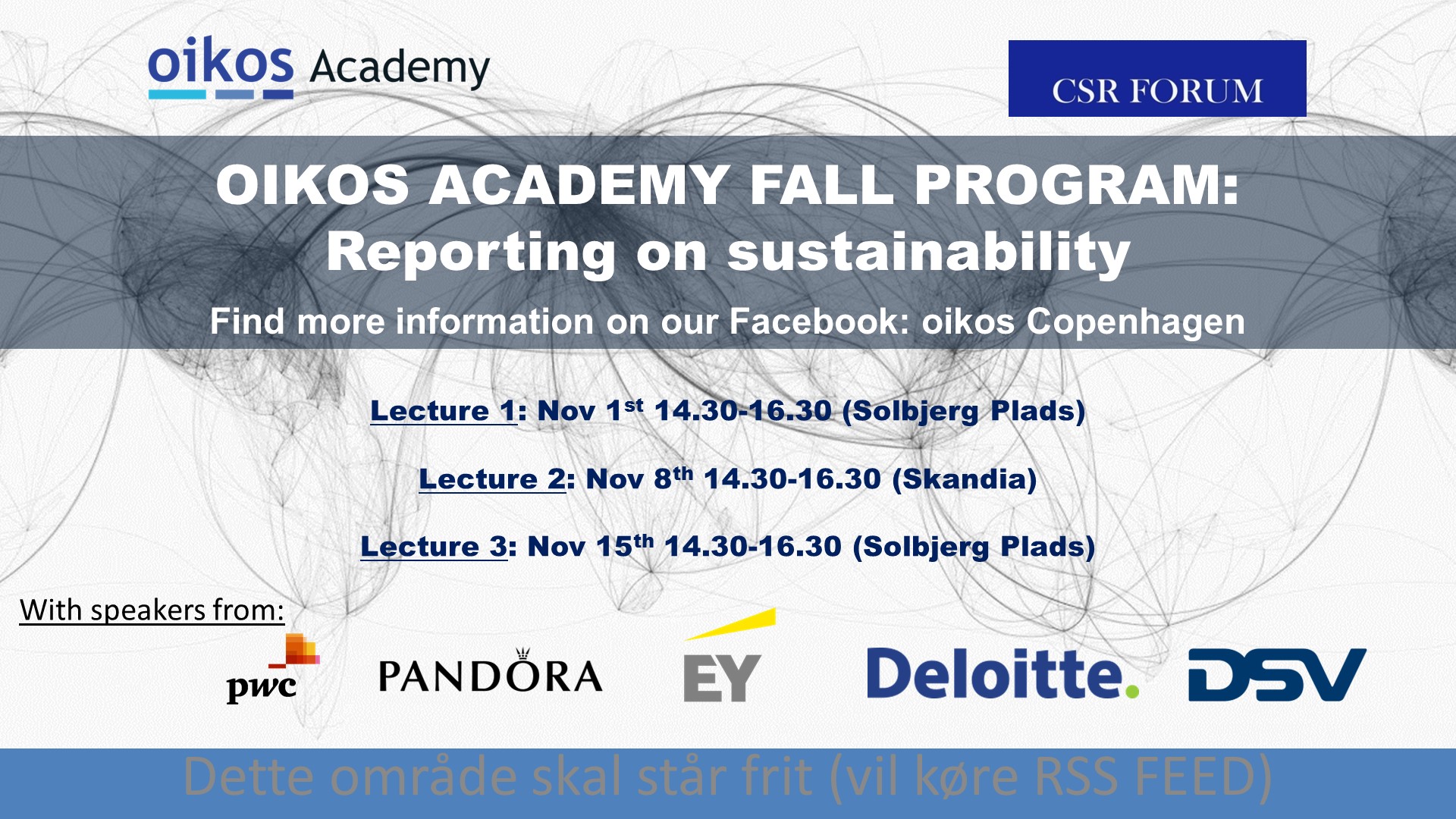 | 30. Oct 2017
Info
Location
CBS Solbjerg Plads
2000 Frederiksberg
Time
Start: 15/08/2017 00:00
End: 15/08/2017 00:00
Organizer
oikos Copenhagen
Price
Free - Sign up required
This third event in in this oikos academy 'Sustainability & Strategic Reporting' series is themed 'A look inside the CSR Report: "How do you build a CSR Report in a Danish Company?'
This lecture features dynamic perspectives in this field from Deloitte's Director of Strategic Risk; Marie Voldby. Marie will present us with an overview of the 'Motivations, strategic considerations and processes taken when shaping CSR Reporting in businesses using Flying Tiger as case example'.
Following this; Pandora's Trine Pondal – Business Partner, Group Ethics, will take us through 'How to integrate the Law Areas: Human Rights, Anti-Corruption & Gender Equality into Reporting and Auditing while Creating Value for the Business Strategy'.
Furthermore, the event will be brought together nicely with an interactive audience led panel debate at the end moderated by Joachim Kattrup – Editor & Journalist at Økonmiske Ugebrev .