11 Apr Party
Nexus' 19th Birthday Party!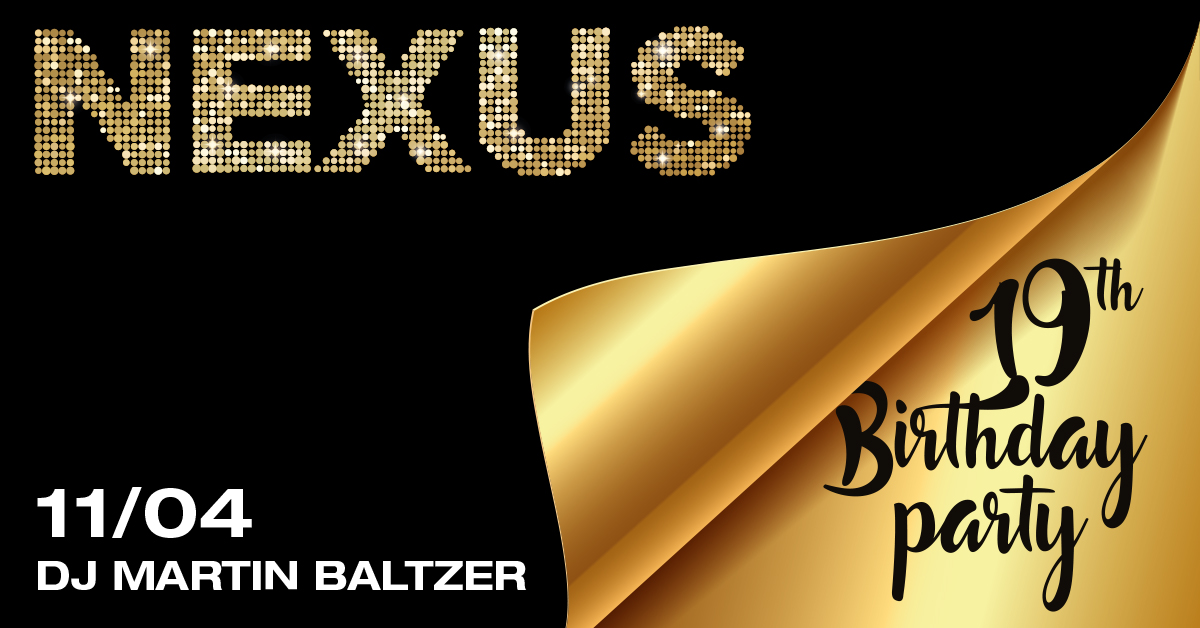 | 04. Apr 2019
Info
Location
Cafe Nexus
Solbjerg Plads
2000 Fredeiksberg
Time
Start: 11/04/2019 17:00
End: 12/04/2019 02:00
Organizer
Cafe Nexus
Nexus was launched in 2000, which means we're turning 19 this year! Come celebrate our 19th birthday with us, with special treats and an amazing party on the 11th of April!
As a birthday gift from us to you, there will be FREE BEER from 19:00 and until stocks last!
Happy hours are 17-18 and 21-22, 2 x Tuborg beers for 35 kr.
More info to come!!
Follow our Instagram @cafenexus to get info on the different giveaways and prizes you might get to win on the night.
DJ Martin Baltzer will be taking care of your auditory needs on this fine occasion. Check out his music at – https://soundcloud.com/baltzerdj
It's also the Thursday before the Easter break and we're closed for Easter, so get a dose of Nexus in your life once more before it's time to head home for the holidays and the Easter lunches!
————————–
Whether you're coming in for just one beer, some casual beer pong, or a serious night of partying, Nexus Thursday is THE No. 1 destination for CBS students to mingle with each other and let loose!
At Nexus, you can enjoy great music, good spirits, student-friendly prices, and two Happy Hours – what more could you ask for?!
Invite all your CBS friends and join us for banging tunes, cold beers and strong shots.