11 Nov Workshop
Fashion and Environment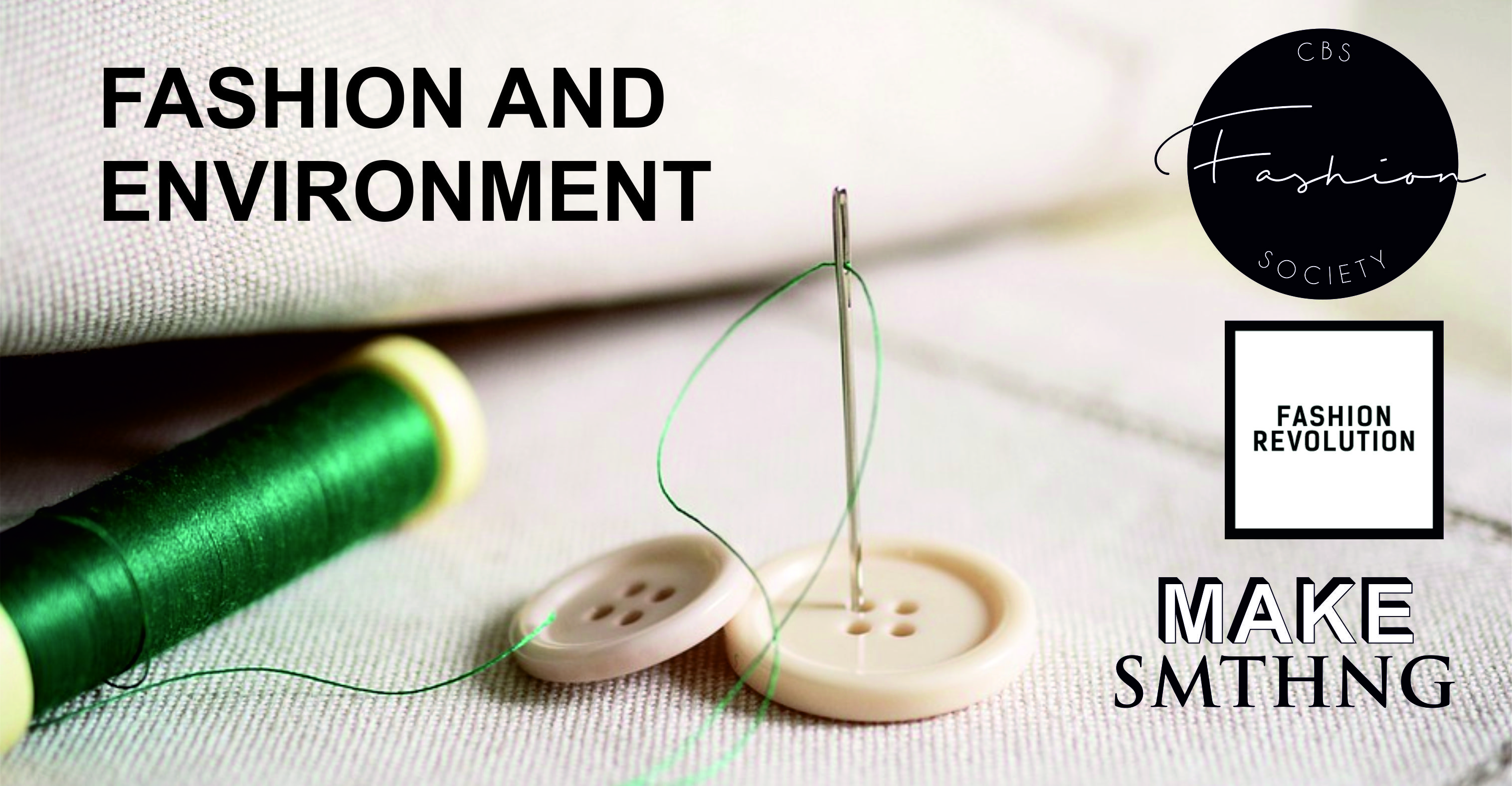 | 01. Nov 2019
Info
Location
CBS Solbjerg Plads - SPs05 Nykredit Aud
Time
Start: 11/11/2019 17:30
End: 11/11/2019 19:40
Organizer
CBS Fashion Society
CBS Fashion Society is happy to invite everyone to our next event – Fashion and Environment!
Did you know that the CO2 produced by the fashion industry is 10% of the globally produced each year? Or that the carbon footprint is bigger than the flight and shipping transport combined? Or that this Halloween the amount of plastic waste in the UK is estimated to be 2000 tonnes! Imagine the amount of that!
On 11th of November is the Singles day, or if you do not know about it – it is the Chinese Black Friday, established by the owner of the Ali Baba online shop. In response the Make Smthng week was established. To fight the unnecessary overconsumption of cheap plastic and cheap clothes, that who knows what from and how were produced.
If you ever wondered about the footprint of the fashion industry on our environment and how you as a single person can make a change, this is the event for you!
We have invited two representatives from Fashion Revolution Denmark to speak in front of you and answer all of your questions.
In response to that talk we will offer to a number of you a short workshop where we will give you threads and needles and will teach you how to sew back on your fallen buttons, to fix the holes in your favourite socks and gloves, or maybe even on your favourite shirt or sweater. This will also help you save some money on getting these things fixed or buying new ones. Which will mean you did something good for the environment as well.
Unfortunately we do not have the resources to make the workshop for as many people, but it will be re-occurring event so the ones who cannot join or sign up on time – do not worry! Look for our future events, because it is going to happen again. The sign-up sheet you will find if you go to "more info".
The event will be in two parts and you are welcome to take part in both or only in one and the program is as follows:
17:30 – 18:00 – Presentation from Fashion Revolution Denmark
18:00 – 18:15 – Q&A
18:15 – 18:30 – Short break
18:30 – 19:30 – Workshop with presentation
19:30 – 19:40 – Wrap up