27 Apr Activities
CSE Startup Hack – 1 Day, 40 Students, 5 New Startups.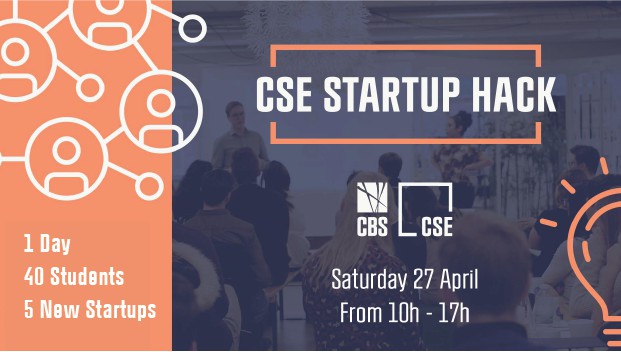 | 11. Apr 2019
Info
Location
Copenhagen School of Entrepreneurship
Time
Start: 27/04/2019 10:00
End: 27/04/2019 17:00
Organizer
Copenhagen School of Entrepreneurship
Are you a student looking to apply your business knowledge and skills in the start-up space? Keen to network with smart and passionate founders? We are looking for you!
On Saturday 27 April, we are hosting our next CSE StartUp Hack event, an opportunity for students to build their practical experience and get involved in ground-breaking start-ups.
Your benefits:
• Hands-on business development experience
• Networking opportunities to get involved with start-ups
• Rapid learning about business ideation tools
• Food (lunch, snacks) and drinks (including beers!) are provided
It's a FREE event!
Reserve your place, sign up in the link below!