03 May Socialising
CSE StartUp Friday – ETHIC IN TECHNOLOGY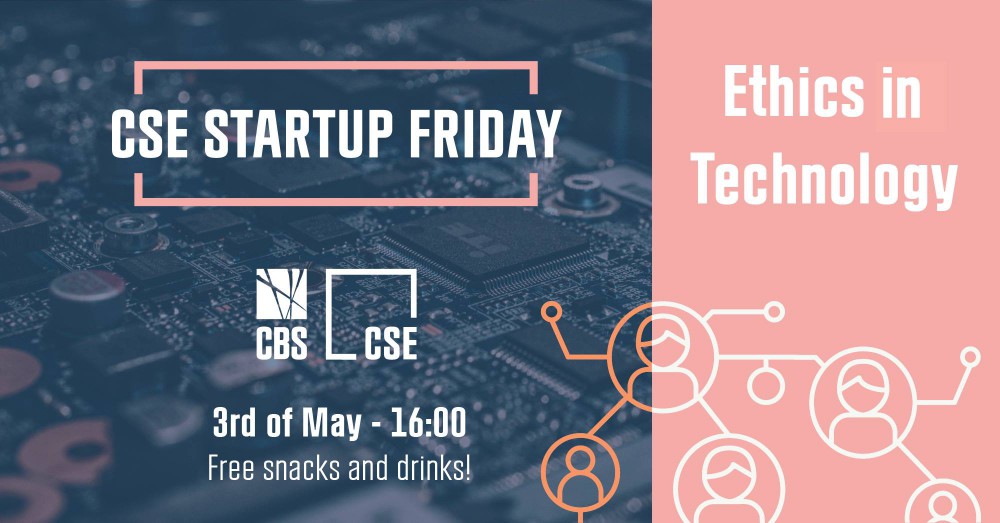 | 01. May 2019
Info
Location
Copenhagen School of Entrepreneurship
Time
Start: 03/05/2019 16:00
End: 03/05/2019 21:00
Organizer
Copenhagen School of Entrepreneurship
StartUp Friday: Ethics in Technology.
AGENDA:
15:45 – 16:00 Welcome to CSE! Make yourself comfortable, grab a drink and mingle with your next seat neighbour.
16:00 – 16:10 Presentation of theme and agenda
SPEAKERS
16:10 – 16:30 Lars Thinggaard, President & CEO of Milestone Systems: "Technology is a responsibility, not a job".
16:30 – 16:50 Sara Roy-Bonde, CEO of miheroo: "Building SDG-amplifying solutions".
16:50 – 17:10 Sarah Lasso, COO of BlueBenu. Topic TBA.
17:10 – 17:40 Open Q&A
17:40 – 21:00 Pal around, while having a drink (or two) and follow the beat of the music.
Last but not least! CSE Startup Fridays are FREE and OPEN to everyone (yaay!), so feel free to bring a friend, a fellow student, or a business colleague and participate in the discussions while drinking a free drink.
Copenhagen School of Entrepreneurship is located at Porcelænshaven 26, 2nd floor. Just come in, the door is not locked! ;)
We are very looking forward to seeing you all!!