19 Dec Workshop
Celebrating Competitiveness: Five years of business in society research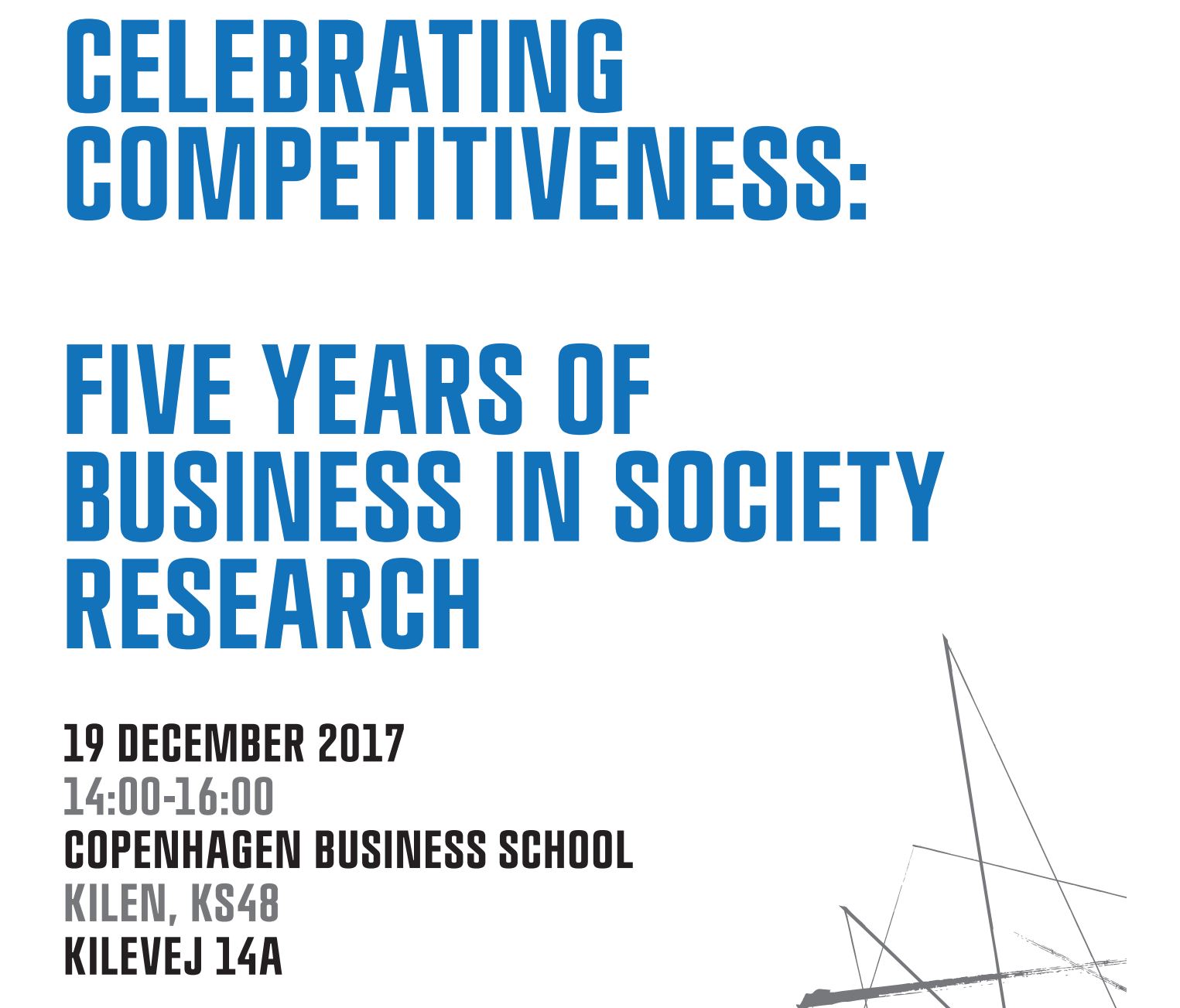 | 14. Nov 2017
Info
Location
Kilen (CBS, room: Ks48), Kilevej 14A
2000 Frederiksberg
Time
Start: 19/12/2017 14:00
End: 19/12/2017 16:00
Organizer
CBS Competitiveness Platform
Over the last five years, the CBS Competitiveness Platform has supported the initiation and creation of competitiveness-related research and dissemination to benefit companies and society as a whole.
Join us in celebrating competitiveness, and gain insight into three examples of Business in Society research.
After the introductory presentations, we will also raise a glass to mark the official closing down of the CBS Competitiveness Platform on 31 December 2017.
We very much hope that you will join us!
PROGRAM
14:00-14:05
Welcome
Academic Directors and Professors, Christer Karlsson and Thomas Ritter
14:05-14:20
What is Competitiveness?
Academic Director and Professor, Christer Karlsson
14:20-14:40
Driving Competitiveness through Servitization
Professor WSR, Juliana Hsuan and Associate Professor, Thomas Frandsen
14:40-15:00
Driving Competitiveness through Human Capital Analytics
Professor, Dana Minbaeva
15:00-15:20
Driving Competitiveness through Big Data
Professor Jan Damsgaard
15:20-15:30
The Platform is Dead, Long Live the Platform: Is there Life after Death?
Academic Director and Professor, Thomas Ritter
For registration, please e-mail competitiveness@cbs.dk no later than 14 December.