13 Mar Activities
CBS Green Week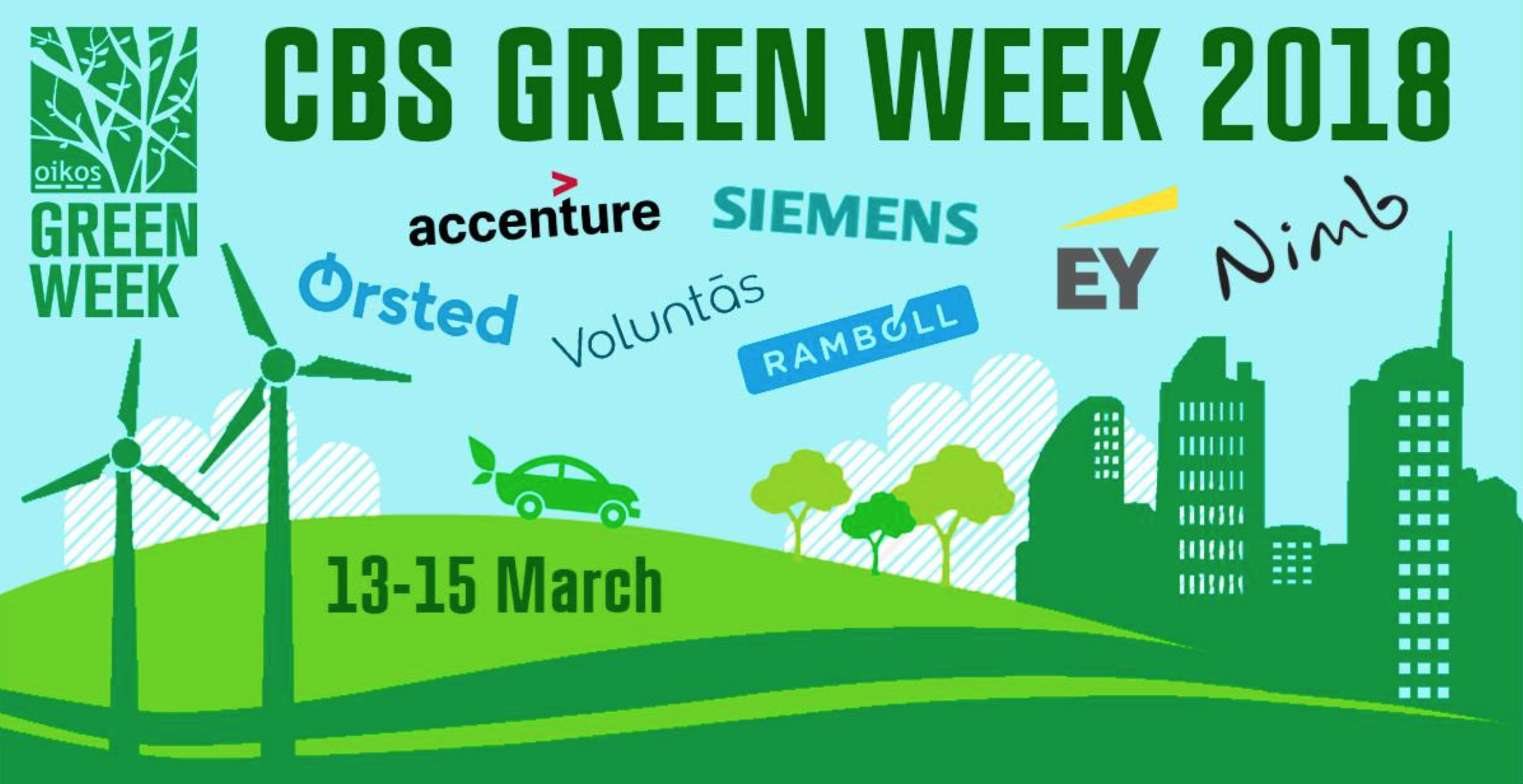 | 26. Feb 2018
Info
Location
Solbjerg Plads, Copenhagen Business School
Time
Start: 13/03/2018 11:00
End: 15/03/2018 17:00
Organizer
oikos Copenhagen
CBS Green Week is a 3-days event taking place at Solbjerg Plads from the 13th to the 15th of March 2018 organized by oikos Copenhagen. The purpose of CBS Green Week is to create a focus on sustainability with an economic and managerial perspective.
Over the span of 3 days we host lectures, workshops, a food tasting, a networking fair, a movie screening and many more interesting events all with focus on sustainability.
All of the events are hosted in collaboration with prominent companies and start-ups. Some of the companies you have the chance to meet are Accenture, Rambøll, Ørsted, EY and Voluntas.
It is a unique opportunity to learn about sustainability and get to know what businesses do to meet the challenges we are facing regarding that same topic.
All the events are free and open for everyone.