21 Feb Debate
BREXIT: Ole Helmersen on UK/EU relations – past, present & future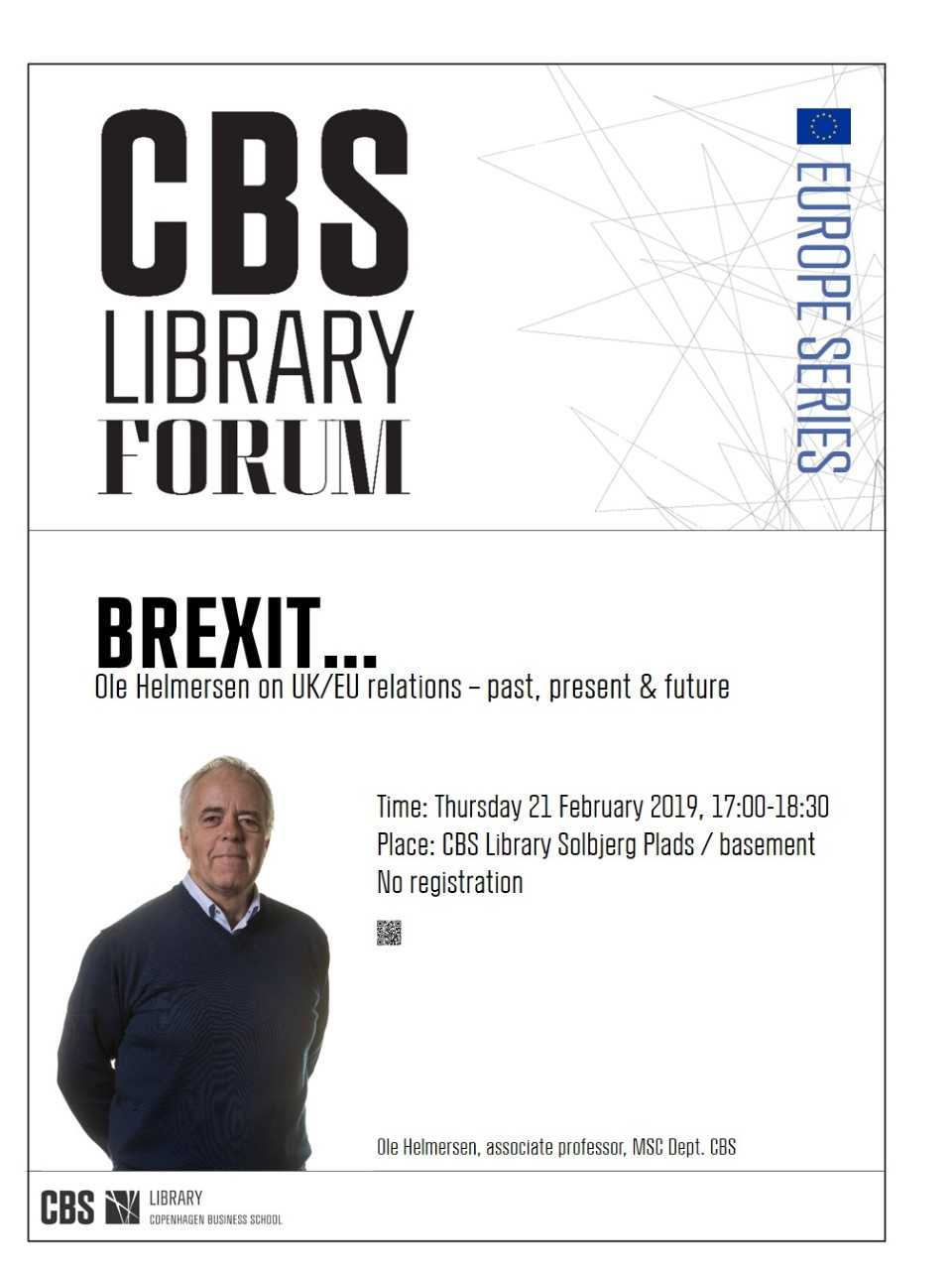 Event | 11. Feb 2019
Info
Location
CBS Library Forum - Solbjerg Plads lower ground floor
Solbjerg Plads 3
2000 Frederiksberg
Time
Start: 21/02/2019 17:00
End: 21/02/2019 19:00
Organizer
CBS Library Forum
Join CBS Library for a public talk by associate professor Ole Helmersen (Department of Management, Society & Communication) on UK/EU relations - past, present & future
On June 23 2016, the UK went to the polls to decide whether to remain a member of the European Union or to leave for a potentially brighter future outside. The campaign leading up to the referendum was very divisive and was marred by a lot of dubious promises and scaremongering on both sides of the debate.
To everyone´s surprise, including the most ardent Eurosceptics, the result was close but clear. 51. 89 % of those voting in the referendum voted to opt out of the European project, which by many and for a long time, in fact ever since the UK joined in 1973, had been seen as both undemocratic and overreaching.
The result spelled the beginning of unprecedented divisions, between leavers and remainers, between family members, between nations within the UK, and between historical allies, as well as the unfolding of political chaos, and the unleashing of scores of hate crimes across the country.
In his talk, associate professor Ole Helmersen will look back on the historical backdrop of the decision to leave the EU, evaluate the current, highly ambiguous political situation, and provide possible scenarios for future UK-EU relations.