10 Oct Debate
AI & You: How AI is Affecting Your Future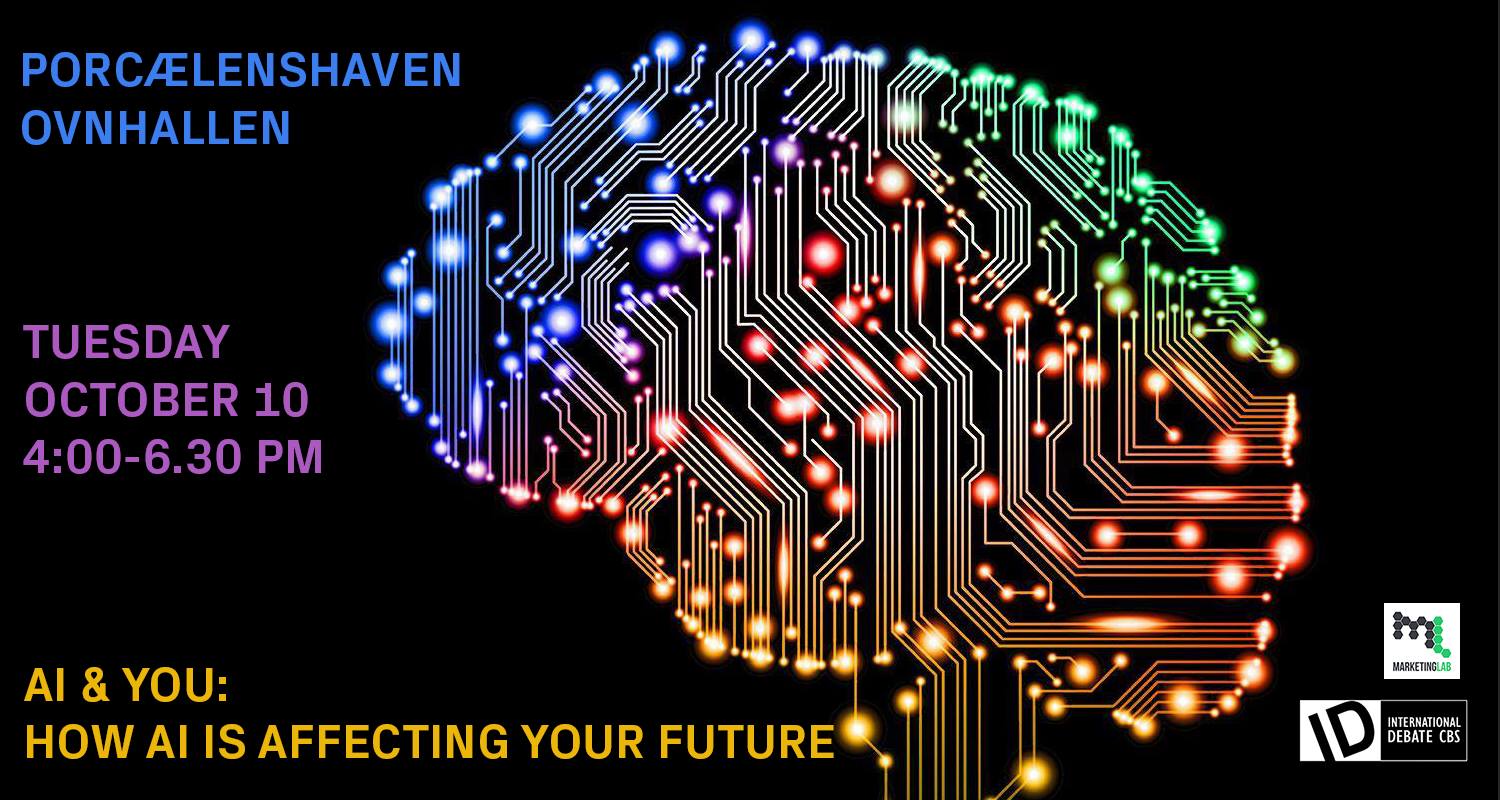 Event | 28. Sep 2017
Info
Location
Porcelænshaven 18B, Copenhagen Business School
2000 Frederiksberg
Time
Start: 10/10/2017 16:00
End: 10/10/2017 18:30
Organizer
MarketingLab & International Debate CBS
How is the development of Artificial Intelligence affecting your daily life?
How will it affect your job opportunities?
Can AI use your own data against you?
Should you be worried about data security?
We invite you to join us for an evening of on-point, future-forward discussions on how to work, live and interact in a world of AI.
We are excited to announce the set of speakers that will be joining us on stage – all with various backgrounds, expertise, and standpoints on the use of AI. There will be talks, a panel debate on ethics in AI and a networking session to continue the good discussions;
Aral Balkan – Cyborg Rights Activist, Developer, Designer, Ind.ie
Jørgen Suhr – Nordic Leader for IBMs Client Solution Professionals
Alexander Avanth – Exponential Technology Consultant at DareDisrupt, Chairman of HOLD Denmark
We look forward to some inspiring and highly relevant discussions!
Remember to stay tuned on the facebook event for new announcements!!