19 Nov Lecture
How to Succeed at University – a mini-conference for first-year students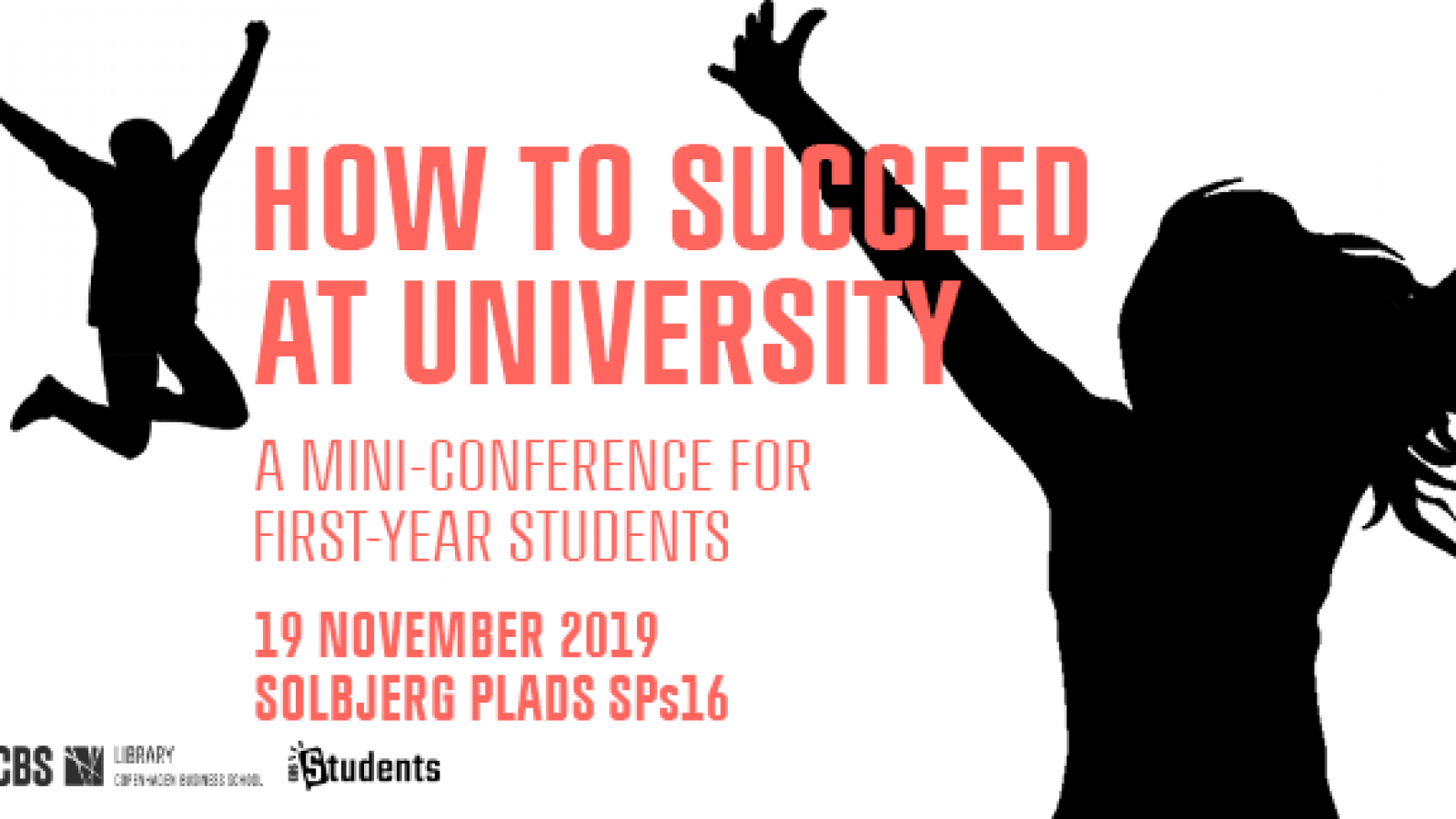 | 07 Nov 2019
Info
Location
Solbjerg Plads 3
At the Library
2000 Frederiksberg
Time
Start: 19/11/2019 12:30
End: 19/11/2019 15:30
Organizer
CBS Library
Join CBS Library and CBS Students for a day of study/life skills optimization.
We have invited knowledgable and experienced people from across CBS to give you the best possible start to your life as a CBS student.
12:30 - 12:45: The conference will open with a key-note by CBS Dean of Education Gregor Halff and an intro by CBS Students, after which we will dive into the three main themes, namely:
How to succeed:
12:45 - 13:35: …in class,
At CBS, there are many different kinds of classrooms, and you may experience forms of teaching that you have never tried before. The panel will offer some advice on how to make the most of whatever classroom you find yourself in: how to prepare, how to attend, and how to follow up.
13:45 - 14:35: …in your life,
Though there is much more to life, school can at times dominate your attention. It is important to be able to keep your school commitments in perspective, balancing them with your extracurricular needs. You will need to be able to maintain your concentration and your motivation throughout the process and the panelists will give you some tools to help you do this.
14:45 - 15:30: …in your projects.
You will soon be completing your first full research project. This will involve reviewing the literature, collecting data, writing up your results, and defending them in your oral exam. The panelists will offer you helpful tips about how to do this while observing good research practices.
We ask that you sign up for this hopefully eye-openingly interesting afternoon beforehand but you are of course free to attend whichever sessions you like.